12th March 2021
Nuno Espirito Santo has revealed plans for Raul Jimenez to join up with the Mexican national team for the upcoming international period as part of his ongoing recovery.
Wolves' star forward has been missing since suffering a horrific fractured skull injury against Arsenal last November, but the Mexican has recently given his team a huge boost by returning to the Wolves squad for their training sessions.
This week, Jimenez also started wearing a piece of high-tech protective headgear allowing him to safely participate in closer contact training, while offering maximum protection to his skull, and together with the possibility of joining the Mexico's training camp in Wales later this month, Nuno is pleased with the step by step recovery that his number nine is making.  
On Jimenez using head protection in training
"It's a protective headgear that he uses during the training sessions, something that prevents, eventually, any kind of contact on the skull.
"It's different [to Petr Cech's skullcap], it's much more advanced. It's amazing what technology does. It's exclusive gear, but it's been brilliant and feels very good. He feels comfortable with that, he's been able to do almost every action, and we are now on to the next step.
"When we have the clearance and everything, and he's ok, let's see if it's able to be applied in the competitions. That's the only goal that the gear has, to be useful on the preparation and on the competition.
"But for Raul, there are still a lot of questions marks and a lot of boxes that we still have to tick."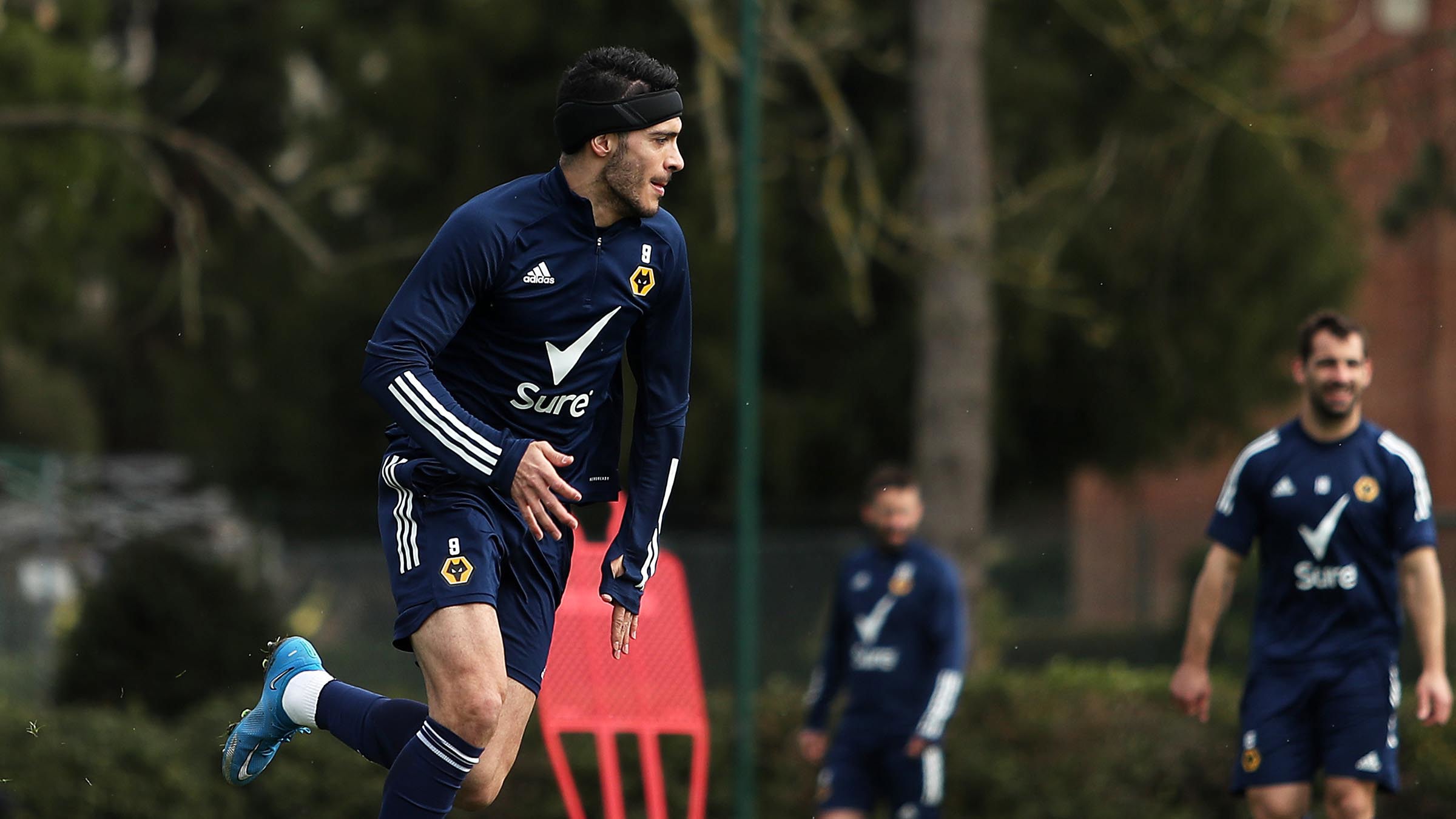 On possibility of wearing it in matches
"He's not decided yet whether it's going to be for when he returns to competition, but yes, that's the idea.
"But first we have to have the full understanding of the next steps that we need to take regarding his involvement in the training session.
"It's a better approach for him to be more involved inside of the training sessions and he's doing quite well. He's improving.
"We still have to wait, but it's not decided yet whether he's going to wear it in the future. Firstly, we have to put him back in the pitch, and then the best way to do it and the safest way to do it."
On not taking part in heading drills
"We still have to avoid that. It's more a protective measure that can get him involved. It's more about his head getting protected from something that could harm him."
Raul's smile after touching the ball! 😍😍

On repeat. All weekend.

💛 pic.twitter.com/IJL2sQkUj6

— Wolves (@Wolves) March 12, 2021
On his return lifting the team
"It's a big lift because he's a fantastic boy. The mood after all the serious situations that he's faced, and the doubts that were created, he never doubted.
"He's always positive, he's always with a smile, he's always engaged to do things and that by itself is a big, big lift.
"When you see someone who had something so serious and he's so positive about it all, so Raul is amazing."
On linking up with the Mexican national team
"Now with the international break, we've been talking with Mexico and we think it will be good for him to join the Mexico squad, to see his friends, because the national team is a big part of his life.
"The many friends that he has are there, so it will be good for him. We are now trying to figure out the best way to do that, but he will be involved during the week or something like that then he will return.
"We've been talking with doctors and I've already spoken with Raul about that, and he feels comfortable and we truly believe that it will be good.
"But we are taking these steps on Raul very carefully and we have to make it work, without mistakes. But the idea is for him to join the Mexico squad in Wales, and always with the intention to bring him back in the best way possible."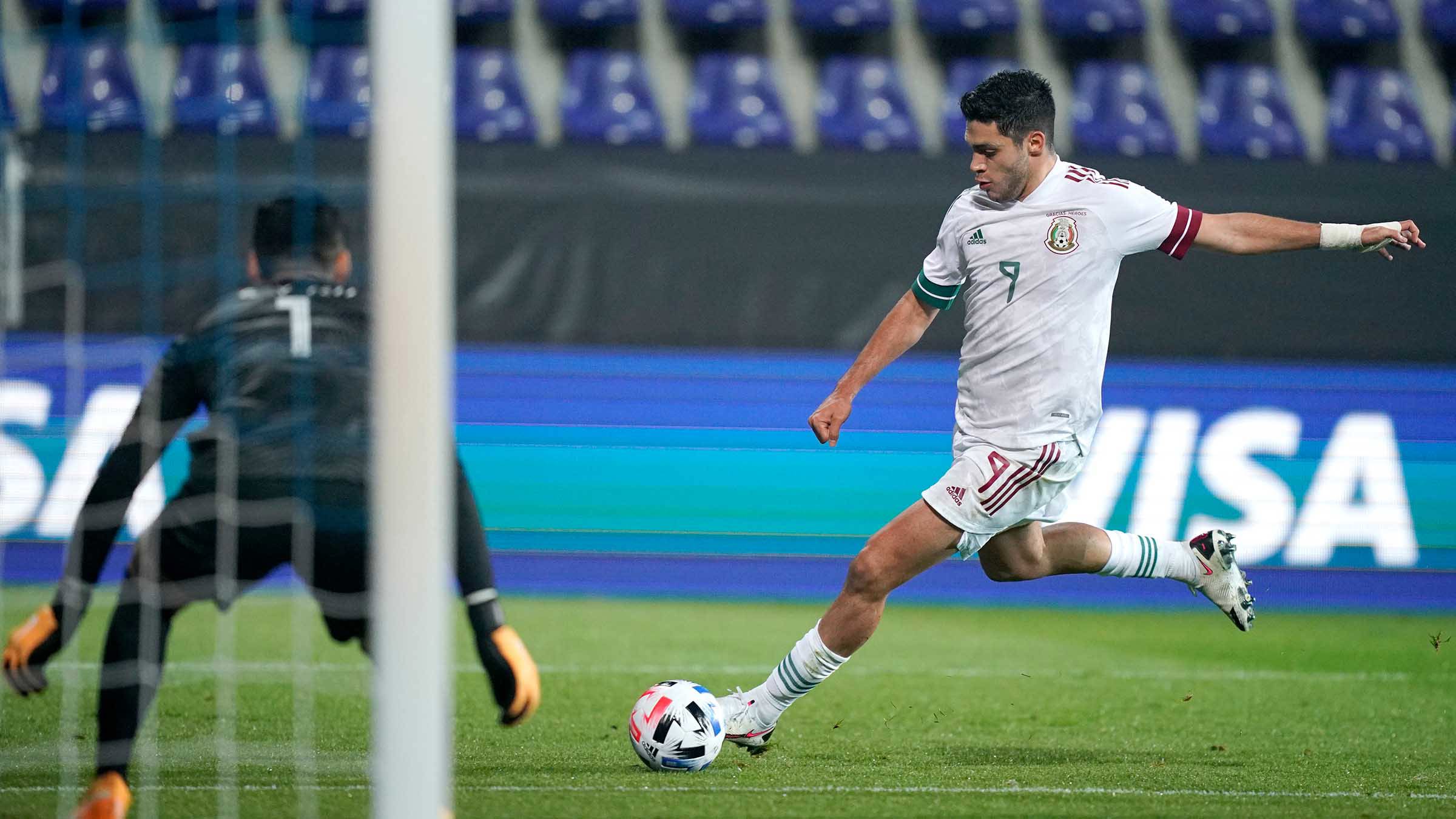 #WOLLIV