2nd March 2021
At a stage in the second-half, Conor Coady's first Premier League goal had Wolves on course for a hard-earned point at Manchester City, but the visitors saw that point slip away cruelly in the closing stages.
On the hour mark, the skipper's guided header – his first Premier League effort on target – evaded the arm of Ederson and pulled Wolves level at the Etihad on Tuesday evening. They were good value for that scoreline too, and remained a threat on the break, but three goals in the final ten minutes earned the hosts victory and left Coady frustrated with the ending in Manchester.
On a disappointing finish
"It was about staying in the game – that's what it's about when you come to places like this. We know how good they are, how much of top team they are, and we wanted to stay in the game as long as possible.
"I think that was our way of going about it in the first-half and we did. We went 1-0 down, but stayed in the game, and you never know what can happen. Obviously, we scored second-half and then we can't let the game get away from us like it did. To concede the second, we needed to try and tighten up, but all of a sudden it's four and we're gutted."
On standing up to City
"Nobody's frightened, it's a game of football at the end of the day, and we look forward to testing ourselves against them. They're a world class team but we wanted to test ourselves and we did.
"People can look at the way we play all they want, but it was about staying in there. I thought second-half we played some really good stuff, we moved the ball, but to let the game get away from us like we did was really disappointing from our point of view."
😍😍😍 pic.twitter.com/MpCOXDvkNA

— Wolves (@Wolves) March 2, 2021
On his goal levelling things up
"It was a nice one because it brought it back to 1-1, but it means nothing when you lose. It was nice at the time to get it back to 1-1, but we needed to try to kick on a little bit, or at least hang in there.
"We really believed we could go on and get something from the game. We did until 80, then all of a sudden the game ran away from us. To score is great, but it doesn't mean anything when you lose."
On the belief to win it
"There was a belief from the start. It might not look it in the first-half, but you have to bide your time, frustrate and stay in the game as much as possible. That was the plan, we knew they'd have good possession of the ball, but when we had it, make good use of it and I thought we did it second-half."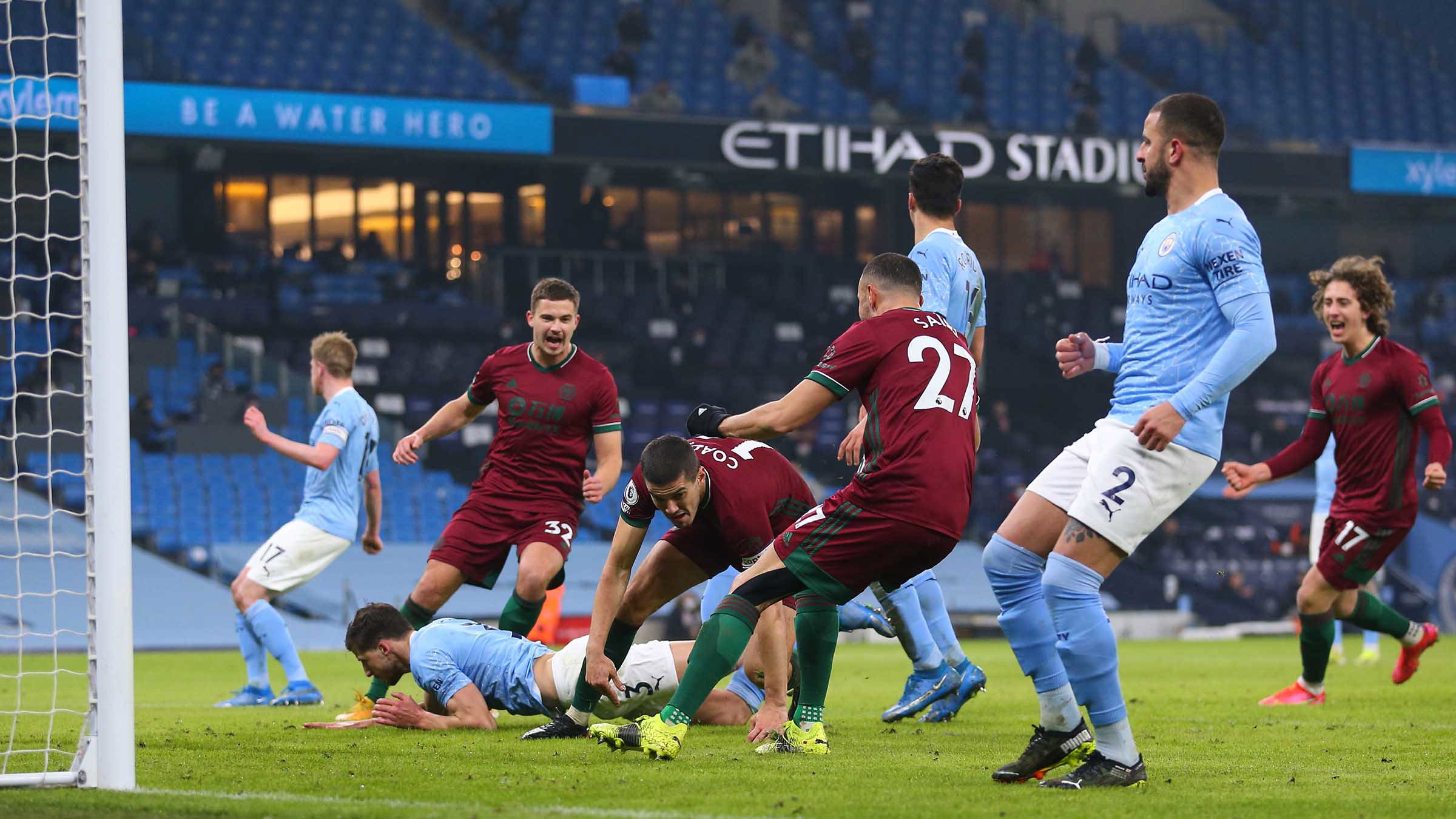 On learning quickly for Saturday
"We need to learn from what we've done there tonight because we were right in it, we were defending well, we got it to 1-1, and we thought we could defend and counter attack with the pace we had on the pitch.
"We need to learn, we're young team, learning every week, every single day in training. We'll look at where we've gone wrong because it did go wrong, we conceded four goals, and we don't want to do that, so we'll learn, improve and look forward to Saturday."
#MCIWOL