11th February 2021
Nuno Espirito Santo says his team must start making better decisions in the final third after failing to find the back of the net and exiting the Emirates FA Cup on Thursday evening.
After a goalless first-half, the Saints took the initiative four minutes into the second-half, and Wolves couldn't find a response, passing up the opportunities which arrived and bowing out of the competition. Acknowledging his side must do better in front of goal, Nuno will be focusing on that area to improve, with another Saints clash coming up on Sunday.
On exiting the cup
"Tough game, not a good night. It was very frustrating, the way we conceded the goals, the way we competed. It was competitive, hard, we didn't have many chances and those that we had required better finishing.
"We didn't produce enough. Southampton pressed very well. We were organised, but not a threat like we wished to be. Nights like this are disappointing, but we have to bounce back and react. The FA Cup is finished, we have to focus on the Premier League, so we can produce better performances."
On a lack of chances
"We are not producing enough. We've had some good chances, but the final touch was not there, we have to be more clinical, we have problems in the final section of the pitch. It requires improvement, it requires better decisions and it's our job to improve our players, this is what we are going to try to do.
"We are missing something and are trying to achieve them. One of those things is to improve the players so they make better decisions, they are more sharp, more accurate, find new solutions for the team."
On the opening goal
"The second-half, the way we conceded the first goal, I'm very disappointed with that. We didn't play to the whistle, we stopped – a lack of focus and it was a big mistake. Everybody stopped. Even the goalscorer was not convinced, it was too easy."
On his team selection
"The schedule, the game, what we have in front of us, solutions for the team, trying to find other options in our shape. Sometimes it works, sometimes it doesn't. Today it didn't."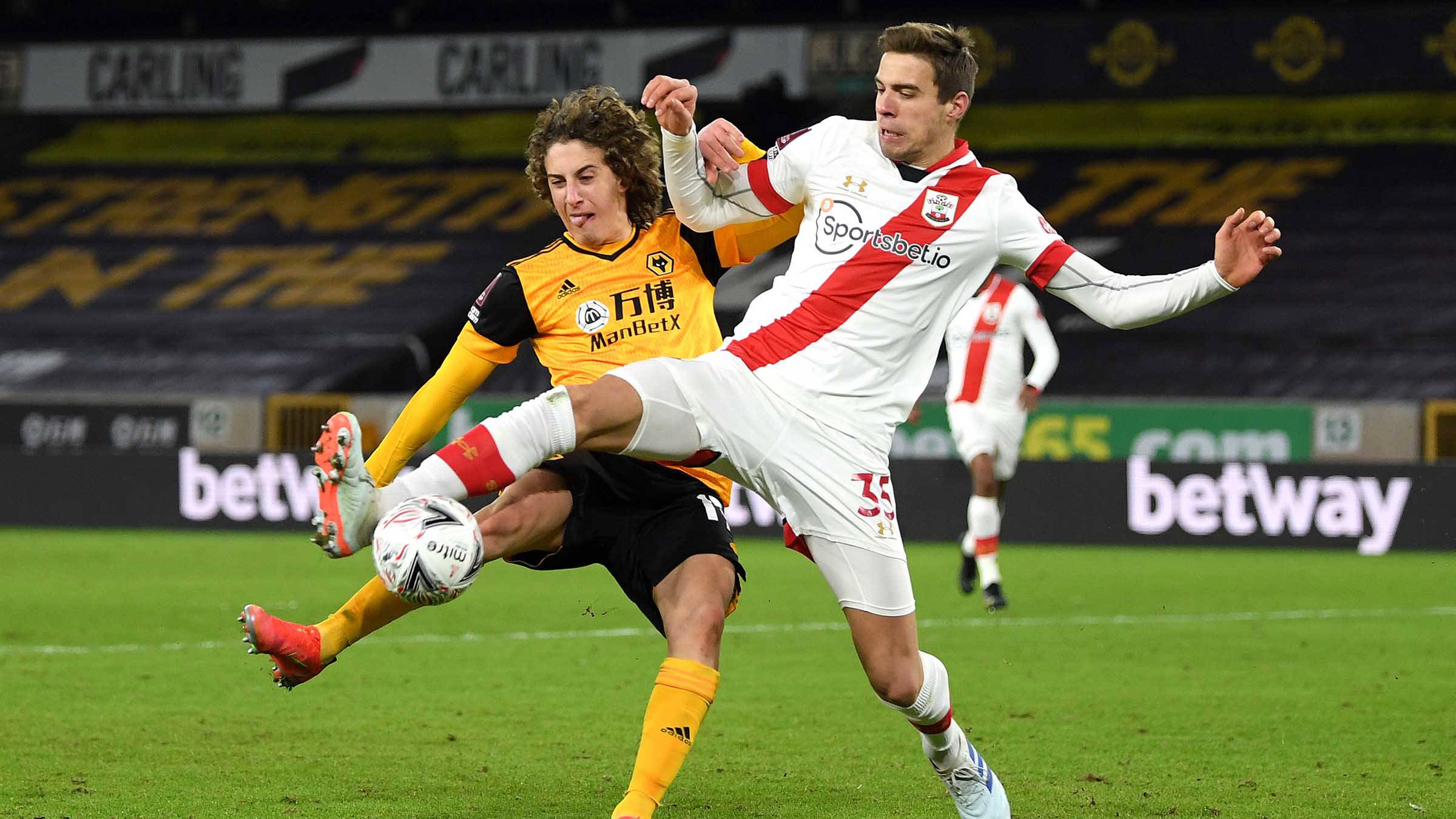 On Silva's progress
"Everybody recognises he's 18 years old, most players that were on the pitch, when they were 18, they were in different situations. We trust Fabio, of course he has to learn his trade, all his tasks, but he has talent. He had a good chance again today and we will be side by side to him so he can improve faster."
On a difficult Saints team
"They're a very good side, they played good, were organised, were very aggressive and the duels they won, and we have to improve, but definitely a good team. In football, each game has its own history and we're trying to get momentum and we have to do better."
#WOLSOU