1st February 2021
Nuno Espirito Santo says the Wolves players and staff have sat down, recognised what is going wrong and have set about putting things right, as they prepare to host Arsenal on Tuesday night.
With little time on the training pitch between matches, and following defeat to Crystal Palace at the weekend, Nuno insists everybody knows their responsibilities and it's time to put words into action on a matchday. However, the belief in what they're doing remains high and the introduction of Willian Jose has been a positive in the past week, and now is the time to "bounce back", according to the head coach.
On Wolves recognising their issues
"It's about facing them, realising what we have to improve. Not too much time on the training ground, a short time between games, but addressing the problems and trying to find better solutions. Trying to raise our standards so we'll be able to perform again.
"It's a common feeling that everybody must improve. It had to start individually, then after that, improve as a team. Always, the dialogue is positive, sharing feelings, and we have to transform that into actions. That's what we want to do tomorrow, transform the feelings, the words into actions."
On having the belief to improve
"It has to take a commitment, belief and actions. When we speak about raising our standards, it's because our standards are really high, and we expect us to do it over and over again. Sometimes it's not possible, sometimes it requires time, but one thing that's important is commitment.
"Not having too much time between games, we have to face our problems, address them, and transform these things into actions. Always, the game is the best way to do it and we demonstrate to ourselves that we want to perform better, raise our standard again, and expecting that from each and every one of us."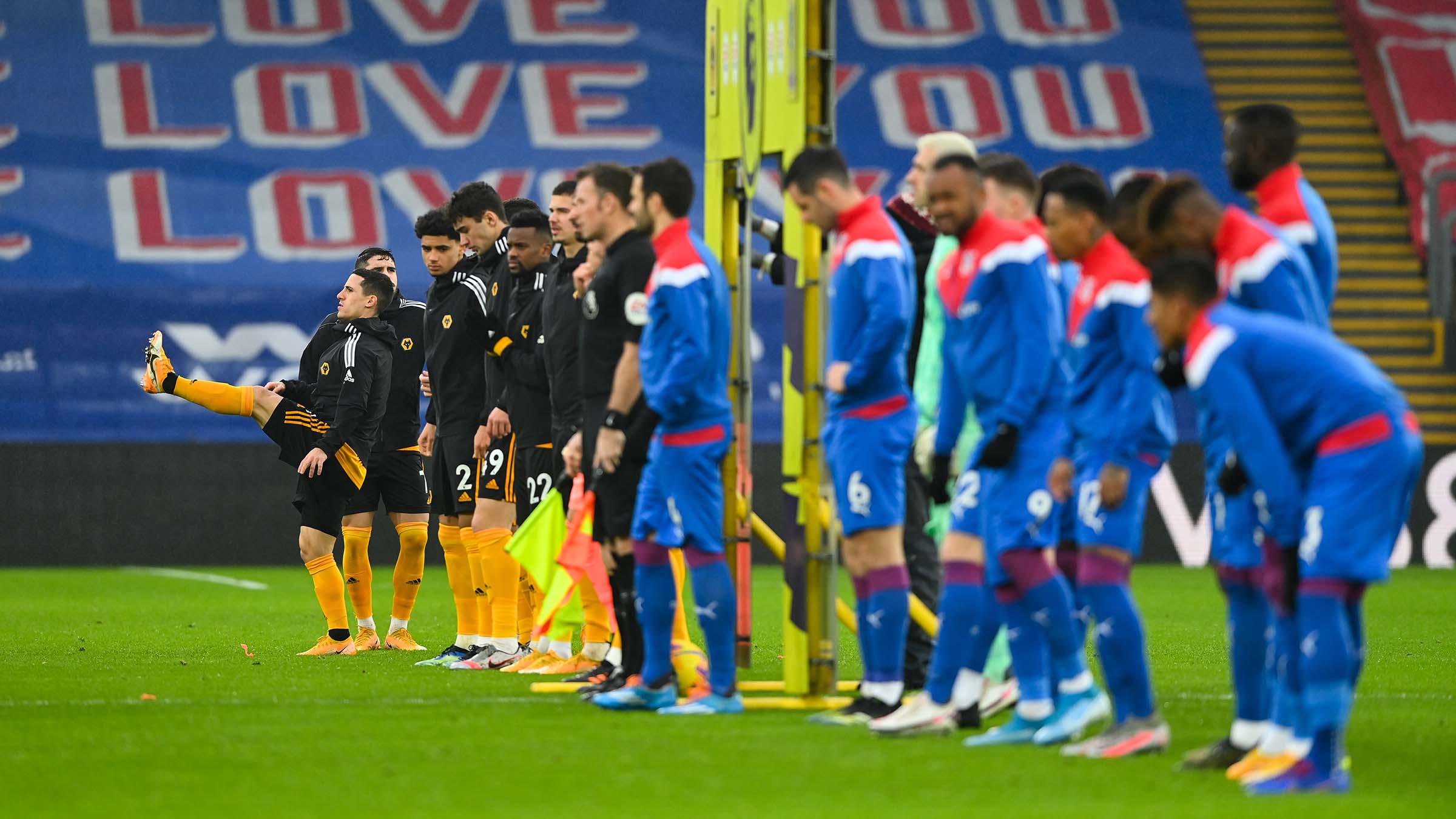 On cutting out defensive errors
"I'm disappointed, worried, it's something we have to improve. We are conceding goals where we have responsibility. When an opponent scores a goal, when it's something you cannot avoid, a fantastic goal, a fantastic action, you move forward.
"Unfortunately, we've been making mistakes, and it's one of the things we have to improve on. More focus at the beginning of the game, the beginning of the second-half, it's happening to us too many times. We want to improve that aspect.
"Inside we know our responsibilities, and everybody has to improve. Going through a bad period can happen to anyone, it's how we react to it, how we bounce back, and we are committed to reacting and bouncing back from what's happening to us now."
On finding solutions
"The mistakes are always going to happen, this is the game, but it's finding ourselves things that we did many times so good, one of those is being solid and compact. We did a good performance in that aspect against Chelsea. We felt that we were on the way to sticking to that. It didn't work out, so we focus again, we refocus and reorganise and reset for the next one.
"Our job has to be that until we find [a solution], and we cannot say when it's going to happen, it could happen tomorrow, but until we find ourselves again, that feeling of a team, not individuals going up and down, but as a whole performing well, then we can move forward."
On Jose settling in at Wolves
"Pre-season is when you have time to really work on the aspects you want to. When a new player comes, he arrives, and you have to integrate him into the dynamic of the team, the pre-season is the moment to do it.
"When you don't have it, in the case of Willian, it's about recognising what his knowledge of the game is, how you can take advantage of it – fortunately Willian has experience, he knows the game, so it's about recognising what he can give to you in these moments, but at the same time introduce the details and dynamic that you want for the future.
"For now, it's about taking advantage of what he can give us immediately. He's a wonderful guy. He's a person who is willing to listen to his teammates, to us. With the language, we have some barriers to overcome, but we'll do it together."
On Arsenal turning their form around
"It's a good side, a good squad. Talented players. Everyone has faced problems, faced tough situations, and Arsenal have dealt with them really well. They are playing and performing very well, so we expect a tough match tomorrow.
"All the teams in the league have faced problems for various reasons, everybody knows this season is different from other seasons, so all the teams have dealt with situations and I think Arsenal dealt well because they are playing very good football now. They've been able to bounce back."
#WOLARS