2nd February 2021
Ruben Neves highlights the previous tough times this Wolves group have endured when discussing the current winless run, and he's confident they'll bounce back, like in the previous two seasons.
The Portuguese, who became a father for the third time after the Crystal Palace game on Saturday, joined his teammates for training on Sunday, as preparations quickly turned to Arsenal. Although Wolves are currently in a difficult run of form, Neves insists they have the quality and characters to turn their fortunes around, which they've displayed in the past.
On turning the form around
"We know where we are, but I think it's important to know that when we did two great seasons the last two years, we were not the best, so now things aren't going well, we're not the worst. We need to improve, but mainly we need to be humble and put our heads on what matters – try to get out of this moment as quick as we can.
"We know we can do it; we have all the conditions to do it, but sometimes in football things like this happen. You don't want them to happen, but they do, because of a lot of circumstances. I'm sure we'll get out, I have a lot of confidence in this team, I have a lot of confidence in the club, and I know we'll get out of here."
On overcoming difficulties before
"We've had bad moments in the past, in the first [Premier League] season seven games without a win and last season we didn't start well, but now it's the most difficult time we're going through. We still have great quality, a great squad, a great club with a lot of ambition, and we'll do everything we can.
"That's the only thing I can promise, and my team can promise, we'll do everything we can to get out of this moment as quick as we can. We are working on that and that's our main goal at the moment, bring our confidence back and start winning games again."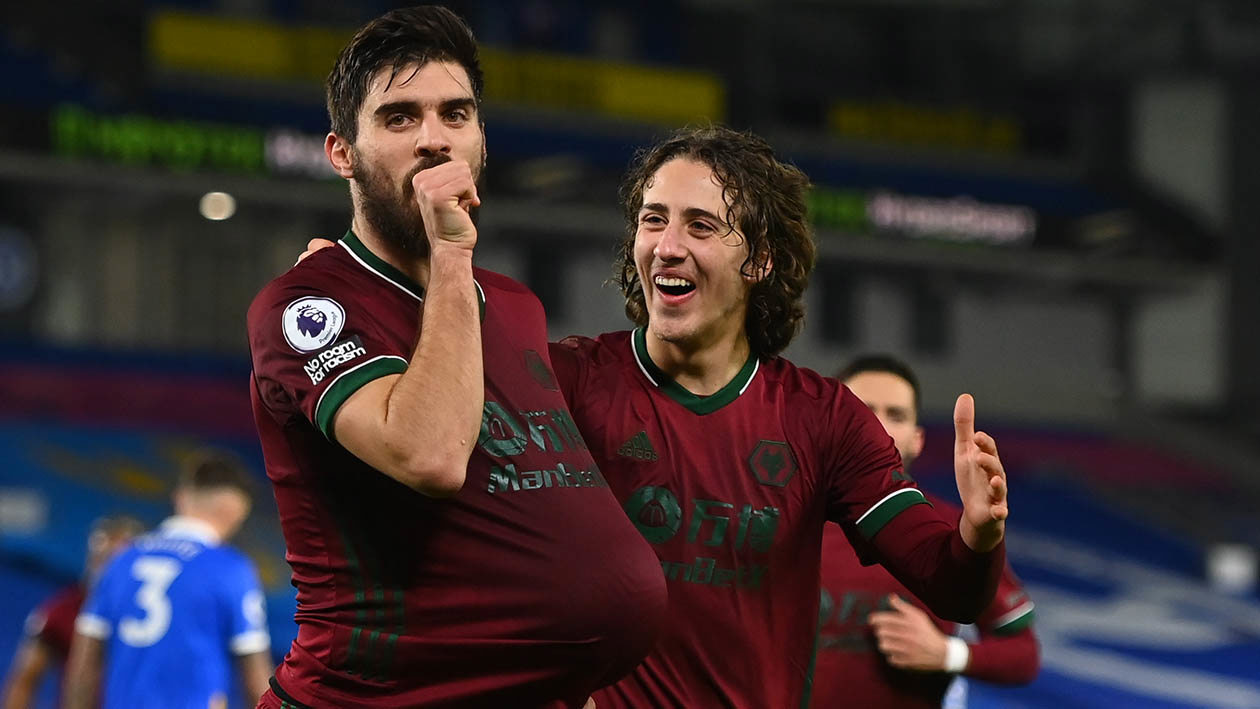 On being a leader
"We need to have that kind of player in the squad and I feel like I'm one of them, but we have a lot of players like this in the squad. We have a lot of experienced players.
"Conor Coady is an amazing captain and leader, John Ruddy has been here since I came and is fantastic for us, he helps us a lot, we have Joao Moutinho and I don't need to speak about him, for everything in his career, he gets a lot of respect from the other players, so we have everything to get out of here and I truly believe we'll do it soon."
On being confident against Arsenal
"They are in a very good moment, but this is the Premier League and this season we've seen some results that were not expected. We'll face the game as always. Even when we lose, in the moment we're going through, we do our best to win.
"Things are not going well, but we are giving everything we can to get points for the club. It's not going to be different against Arsenal, we'll go to the game to win, and to play how we want to play and show everybody that we're still here and want to do something."
On becoming a father again
"Of course, I wanted it to be better because they are in Portugal and, unfortunately, due to the pandemic, I was not able to go there, but they are completely fine. Everything went really well, so I'm really happy and proud.
"My wife went to the surgery theatre straight after the game, 5.30pm I think, and I waited. I was on the coach coming back to Wolverhampton doing Facetime with her, it was a bit different, but special as always and an unforgettable moment for me."

#WOLARS