14th January 2021
Nelson Semedo insists Wolves are working hard on the defensive side of their game, to ensure they stop giving themselves an uphill battle in games.
Wolves have conceded the first goal in 10 of their last 11 Premier League matches, which has made life hard when fighting back to earn points, not least against Everton on Tuesday evening. However, in the form of a Black Country derby against West Bromwich Albion on Saturday, Semedo is eyeing an opportunity to put things right and start a rise back up the Premier League table.
On improving on Tuesday
"It was frustrating because we were playing very good. We were above them in the game, we were attacking more than them and defending well, but they scored a goal from a corner and it was stressful. We tried to equalise, but it wasn't possible.
"We're passing through a bad phase, but we're training well, working well, and the team is focused. We have a good opportunity to respond this Saturday and I think the team is going to do it the right way."
On aiming not to concede first
"It's very important to not concede goals in the games because you make sure you don't lose the game, you can draw, you can win, but you don't lose the game. That gives you confidence to attack and work goals, and the game is easier when you don't concede.
"The first goal as well, if you start the game on a bad foot, and it puts a lot of pressure on getting the goal. Sometimes in that pressure to get a goal you can suffer another one because you're trying to attack them and it's difficult."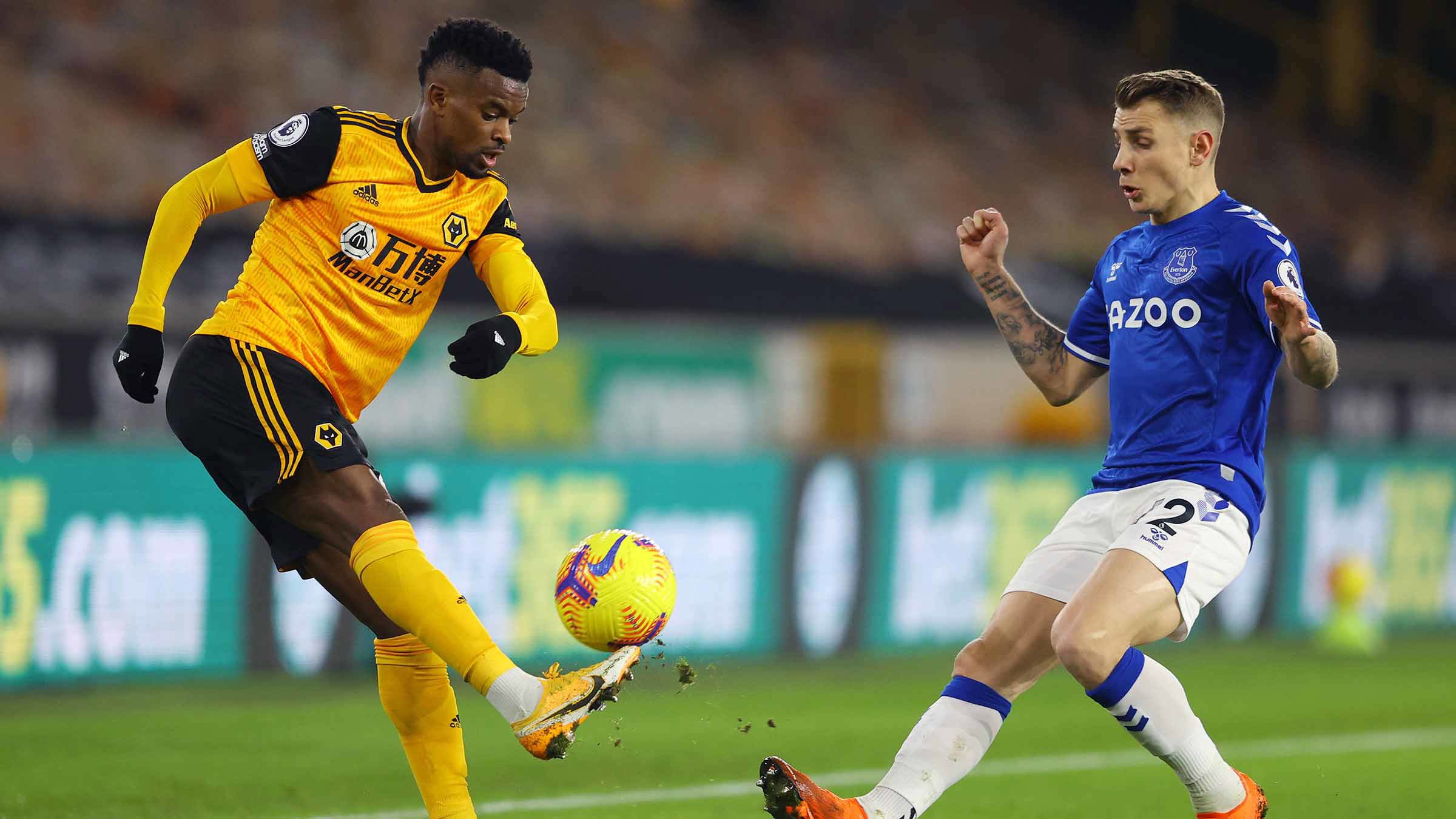 On facing West Brom
"They've been having a hard time, a hard year, but the games here in England are unpredictable, so we have to do our best and think about us, and the things we can do. Be focused to win the game.
"Sometimes they lose by a lot of goals, sometimes against difficult teams they've got points, but we have to think about us, what we can improve, how we can score and defend, and if we do it well we will have a good opportunity to win the game. We're also playing at home so for sure it's going to be good."
On a tight Premier League
"The teams are so close. We have to focus on getting points and trying to be nearer the top of the table because it's where we want to be. We have to work and think about that it, but not forget that things can go wrong, so we have to work harder to make the things go well."
All focus turns to Saturday...

🎨 @mortimer_ben's programme cover is something special.

📙👇

— Wolves (@Wolves) January 14, 2021
On his season so far
"I guess I can do much more, but my first season here in England, a different culture, different football, things are going well. I have to improve a lot because I think I can do much more and I will work to try to do my best to help the team."
On his role compared to Barcelona
"It hasn't changed a lot. I'm a defender but I attack also a lot. At Barcelona it was the same. I used to have more of the ball, but that's normal, here we have a very competitive league, other teams fight equal to win the game, the games are unpredictable, so my role on the pitch doesn't change a lot but I'm enjoying it a lot here."
#WOLWBA