7th January 2021
Nuno Espirito Santo is pleased to welcome Patrick Cutrone and Morgan Gibbs-White back into his group and believes both can contribute to Wolves moving forward.
The duo were recalled from loan spells at Fiorentina and Swansea City respectively this week and now bolster a squad decimated by injuries currently. Nuno was without six first-team options at Brighton & Hove Albion last Saturday and, although few of those are likely to lift before the FA Cup takes centre stage on Friday, the head coach believes the situation is easing slowly.
On Cutrone and Gibbs-White returning
"We decided to recall Patrick and Morgan, due to the situation that we have, and we believe they can bring competition to the squad, they can help us.
"They were different situations for both players of course, Patrick was in a situation where he wasn't even participating with his former club, so we bring him here, hopefully he can help us.
"Morgan was doing well, but he had an injury which stopped him at Swansea. I want to give a word to Swansea because they did an amazing job with him. Unfortunately, he had an injury, but now he's getting back to fitness and he's our player.
"He was away for just a couple of months, so he knows the routines, he's integrated in the squad, and he's a talented player that can help us."
On Cutrone's future
"Let's see. We bring him with the hope that he can stay here, settle down and help us. The transfer window is open and it's a tough moment, we want to rebalance our squad, we have options, but it's a tough moment to operate in the market – we are aware of that.
"The expectation is for him to immediately integrate into the routines of the group, train and give us a hand."
📸🔙 #ThrowbackThursday pic.twitter.com/mlqYGqMqdM

— Wolves (@Wolves) January 7, 2021
On injuries in the squad
"We're improving with a lot of issues, but know they are coming back. Daniel [Podence] had a knock in the game against Man United, he's out. He's improving but is only in the gym and recovering. Marcal is more or less in the same situation.
"We have [Willy] Boly, he's a little bit more ahead, hopefully he can join us soon. Raul [Jimenez] is progressing well. Jonny is progressing well. Leander [Dendoncker] joined the session and is getting back. He trained so he will join the squad and we will decide."
On Jimenez's improvement
"Without a time schedule, he's improving, he's doing exercises now. It's not a question of hoping, we are sure he's coming back. At the right moment he will join us and that is good."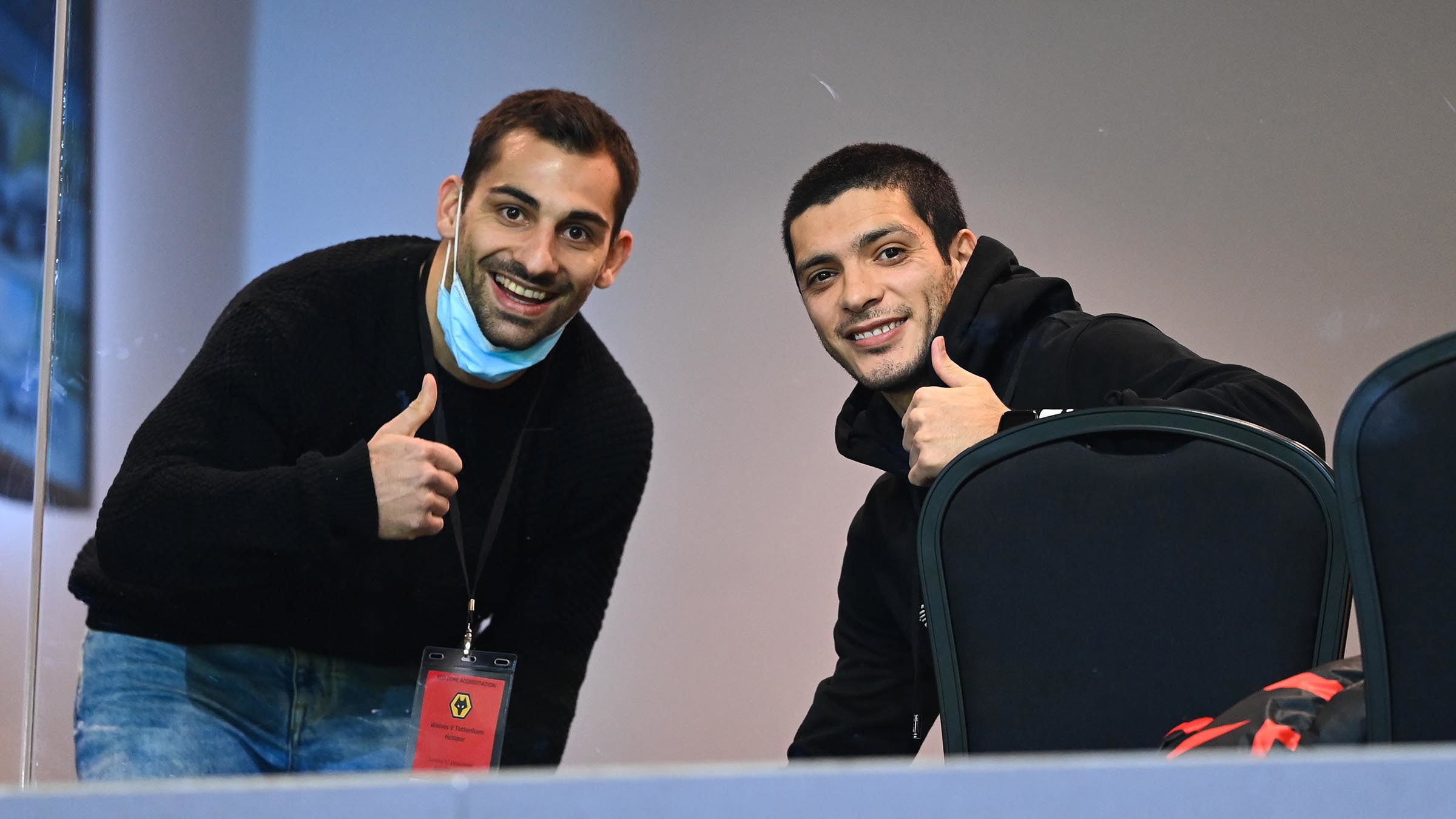 On movement in the transfer market
"It's a hard moment to operate in the market, we are aware of that. Sometimes things don't go as you planned because we must be aware, when a player is available, sometimes in these situations it's because he's not integrated or doing so well at his club. I think everybody has awareness of the situation we are and how we should proceed.
"We speak, the club, myself, the technical staff, we speak and we decide, based on our philosophy. Bringing back Patrick and Morgan is inside what we believe because they are players from the club. They are our players and I think we should always try to progress our own players first."
On sticking together
"Where we feed ourselves, it's where are at Compton, it's where we are together, we feel safe, we are in a bubble, we can touch, things that can provide us safety and confidence that things are going to improve for the future. The unity of the squad, and the relationships between each other, is our main force. It's where we get the spirit of the team."

#WOLCRY