2nd January 2021
Ruben Neves admits the Wolves players "must take responsibility" themselves for letting a two-goal lead slip on the south coast.  
The midfielder was amongst the first-half goalscorers with his first of the season, as Wolves went in for the break leading Brighton & Hove Albion 3-1. However, after conceding a minute into the second period, Neves was disappointed with how things panned out from there at the Amex Stadium and knows Wolves must get better.
On a missed opportunity
"It's our responsibility. Great job on the first-half, but a Premier League team cannot start the second-half like we did. No excuses, totally our responsibility.
"We need to take it, to think about it, it's about learning and going for the next one. We've been told this during all the season. We cannot start the second-half like we did.
"In the first minute we conceded a goal, it's completely the opposite to what we spoke about in the dressing room at half-time. It's about growing and thinking about what we did bad today."
NEVES MAKES IT THREE!! pic.twitter.com/i6vV35v8kZ

— Wolves (@Wolves) January 2, 2021
On predicting Brighton's response
"It's hard. We know in the Premier League it happens a lot of times, when teams are winning, the opponents always react well. We knew it. We spoke about it at half-time in the dressing room.
"The result for us was 0-0, but we cannot get in the game like we did in the second-half. Unfortunately, we didn't get the win."
On getting his goal
"I heard a lot of people talking about goals, but to be honest, it's not my job to goals. Of course, it's really good when it happens.
"My job is to help the team, I'm happy to help the team, but very unhappy and sad about the result and the way we conceded."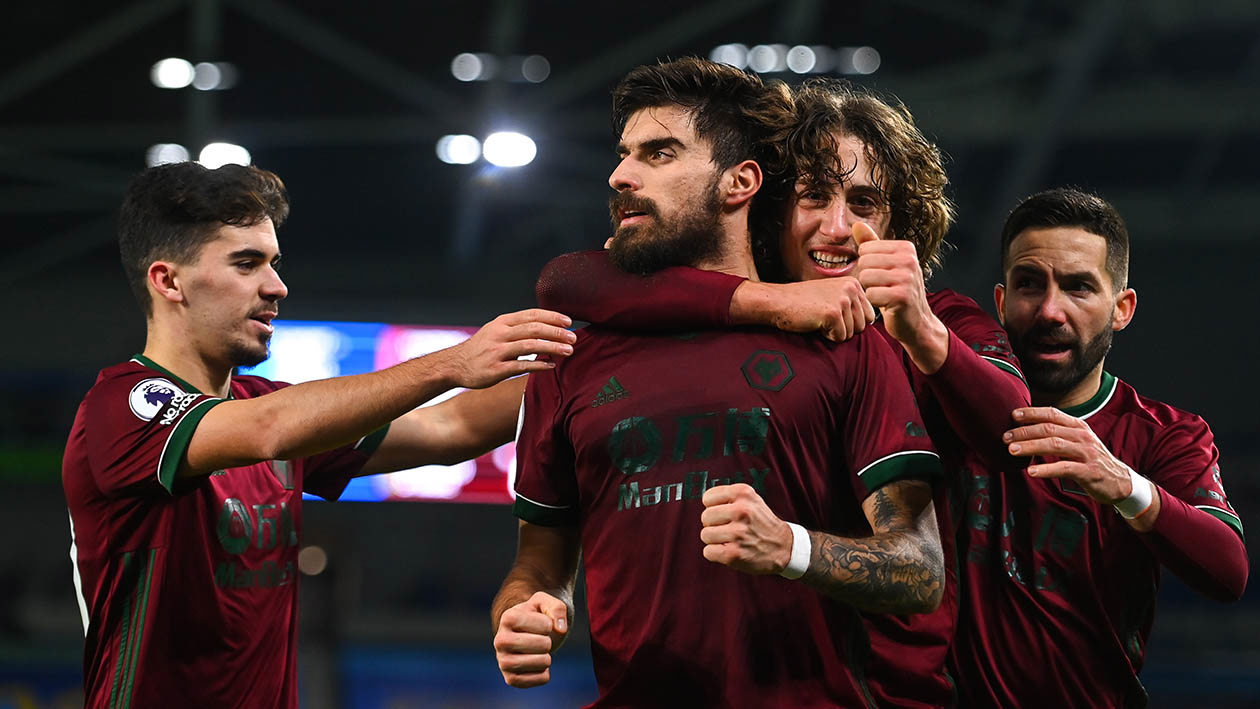 On the late miss
"It's been like this for three games in a row, we've had chances we are not scoring, but we need to learn, grow and be better on the next one."

#BHAWOL