26th December 2020
Nuno Espirito Santo is excited to welcome his former manager Jose Mourinho to Molineux on Sunday, where he hopes his Wolves side can go toe-to-toe with Tottenham Hotspur.
Under the now Spurs boss, Nuno was a Champions League winner at Porto in 2005, so the duo share special memories and will now come up against each other for the fourth time as Premier League bosses. From the three previous meetings, two with Spurs last term and once against Manchester United in 2018, the points have been shared equally and Nuno is expecting a tough test when he welcomes his former mentor to Wolverhampton once again.
On welcoming Mourinho to Molineux
"It will be a pleasure to receive him in Molineux again. I have huge admiration, as you can imagine, for Mourinho, on a personal level and as a manager. It's fantastic, so I'm not surprised at all with all the good things that he's doing at Tottenham. I'm not surprised at all. It's amazing.
"We expect a very tough game. We must get ready for it because we're going to face a tough opponent, a talented squad, in a good moment. Let's enjoy and play the game."
On the need for fans
"We are in the best competition in the world, no doubt about it, the Premier League is the best competition in the world, and the only thing that is missing is the fans. We hope they return soon because it's a joy when the fans are here."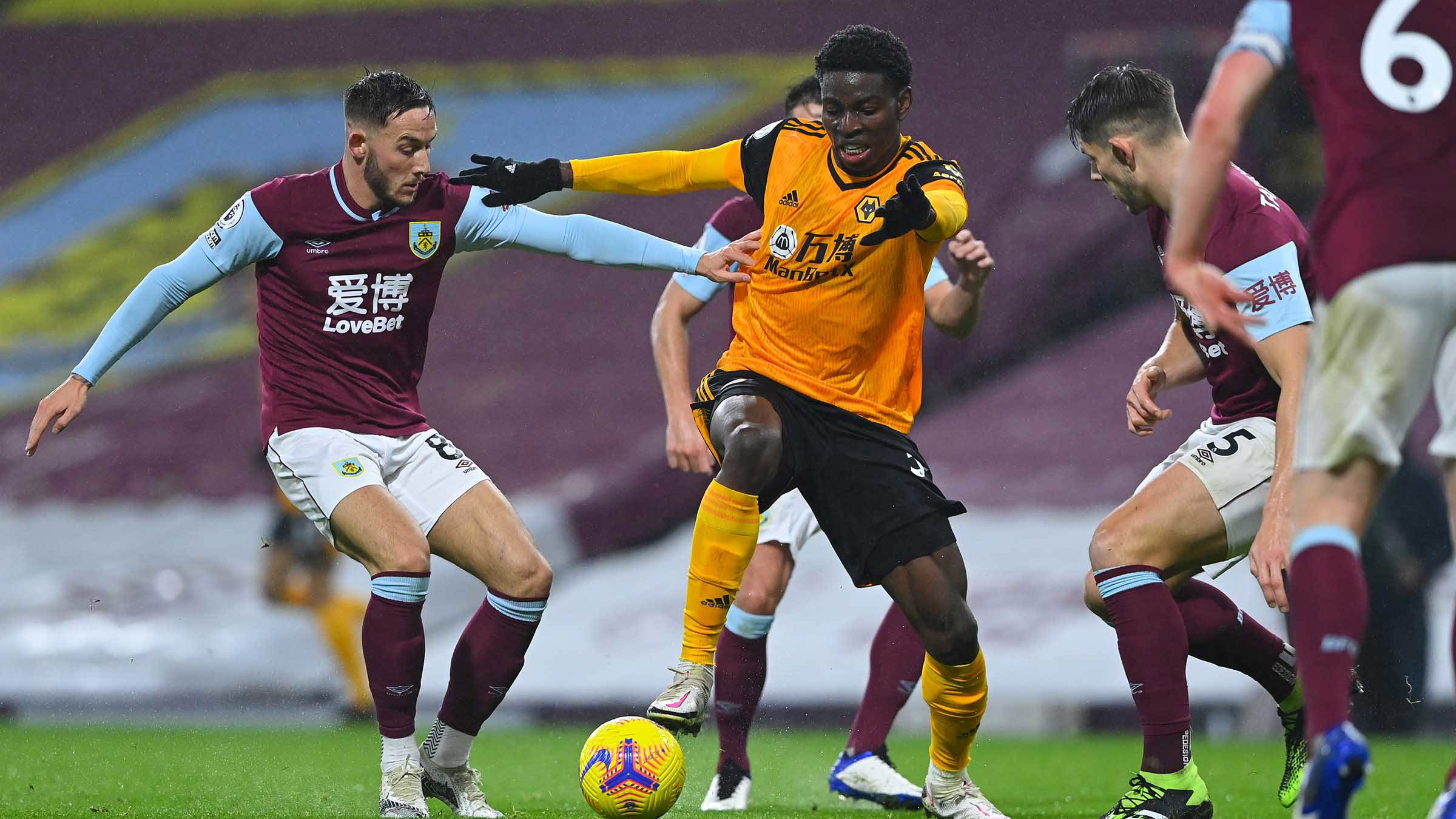 On Otasowie's Burnley performance
"I think he did well. The spaces that he found on the pitch were important for us. He's a physical player, he has talent, he can drive the ball, he took us out of pressure many, many times. But there are still things to improve from him.
"We are confident and pleased that he can help. He's a young boy, from the under-23s, he stepped up from the last game on the bench, against Burnley from the beginning, and we are happy with him."
On the refereeing system in England
"They are professional. All of them are 100 per cent dedicated and working every day for the game. I've been, unfortunately, working in other countries where we raised issues. I never felt it here, since the Championship. Always confident, always relaxed about the referees.
"The level of the referees is amazing, and if we're the best league in the world, everybody has to be the best, everybody has to raise their standards, everybody has to maintain their level of performance. This is what I do with my players, from the moment I finish the game. When we don't perform so good, this is what I say to them – let's get better. How we do it? Working hard. We work very hard."
On high standards throughout the league
"We expect higher levels of performance, higher standards, as managers, as players, we always want to improve and what we expect from the referees is the referees to be confident, to maintain their authority on the pitch, to control, to handle the players and to handle the game. This is what we want.
"We want referees to improve because us as managers want to improve. When Wolves don't perform, I'm the first one to admit it, and we didn't perform so well at Burnley. Our thoughts are always the same, we want to improve. We want to be in the best competition, with the best managers, the best players and the best referees. That's what we want."

#WOLTOT