18th December 2020
Nuno Espirito Santo will wait on news from his medical department before planning his selection for Monday's trip to Burnley, where the chance to earn a second successive victory awaits.
While admitting his training group was not at full strength, Nuno was giving little more away in terms of the state of his squad during his pre-match press conference on Friday. However, the head coach was firm with what he expects from his squad at Turf Moor, where he knows a tough test is guaranteed.
On the squad's fitness
"We have some problems from the previous game against Chelsea. We still have a couple of days, Saturday and Sunday, to assess and decide.
"When a player doesn't participate in a training session, it's always a moment of worry. We trust the medical department and there's still a couple of days, so hopefully some that are outside can join us tomorrow and Sunday to prepare for the game."
On building on Tuesday
"We are looking to sustain our level of performances. It's always our aim and we try to be consistent through the game, this is the process that we are trying. Again, Monday compete well against a tough team, it will be a tough match, and we want to play good football, and this is what we're working for.
"We did a good game. Even the match before I think we did good, but I'm aware that we have a lot of work in front of us. It's still a long way to go in terms of how we want to do things, but I'm pleased with the fact that the players are committed to us. We work as a unit to try and improve everybody.
"We're trying to be consistent, knowing it's going to be tough. Play good, be consistent, all these details. We are ready for it. A couple of days to go, we need to assess the squad and then decide the team."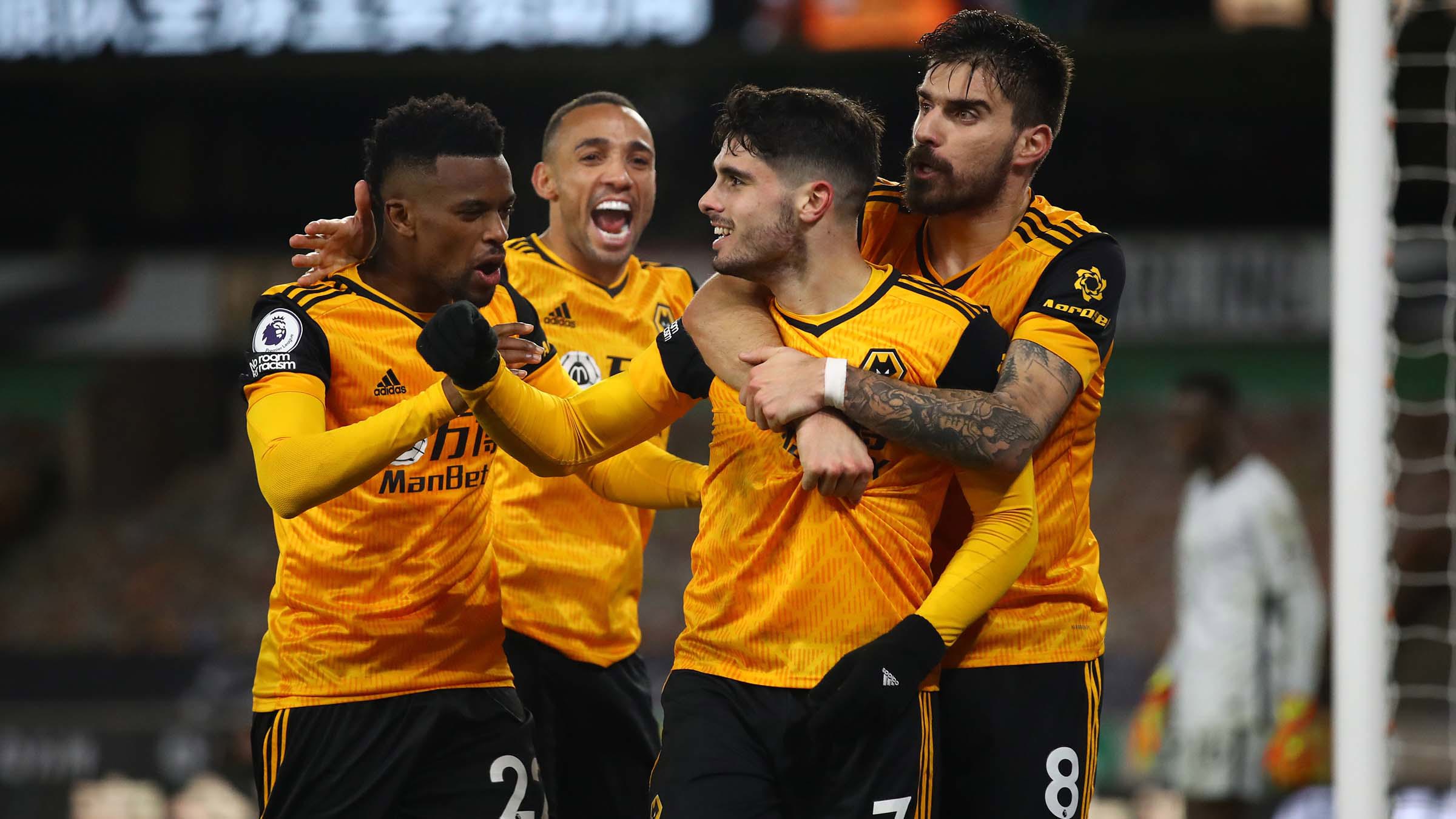 On having different formation options
"It's not about changing the style; it's about having different situations during the game. Sometimes you need an extra body in the last line, sometimes you need an extra body in the midfield or offensive part of the game. It's all about that, trying to find the right balance for each match.
"Allowing to have different situations can improve us, so we don't become so predictable, more versatile, and at the same time take advantage of the talented players we have, but always with the same style, because our style doesn't change, our focus is always the same, be compact, be a unit, clean sheets, it all starts from there."
On Neto's improvement
"It's always good to see a young player improve and develop. I think Pedro since last season has been always on a way to improve, being more consistent in his actions. I think he's playing well and is working very hard for the team, which is the most important aspect I can see, that he's a team player."
3, 2, 1...

𝐕𝐀𝐌𝐎𝐒 💥 pic.twitter.com/sgMfwRUDU4

— Wolves (@Wolves) December 17, 2020
On Dendoncker's contract
"He's a versatile and very good player – a huge player for us in terms of the his work rate, the spaces that he can fulfil on the pitch, the distances, he's a very important player and I'm truly happy he's going to stay with Wolves more time."
On Burnley's treat
"They're very tough. Burnley are a good team, create a lot of problems, a physical team with good possession of the ball. They're very compact, have talented players in midfield and up front. It's a very demanding challenge for us on Monday."

#BURWOL