12th December 2020
Conor Coady insists Wolves must learn to see games out, after Aston Villa stole all three points at the death on Saturday.
The hosts had been the dominant side, striking the post and being repeatedly denied by Emiliano Martinez, but after failing to find a breakthrough, Wolves finished the game with nothing for their efforts. That was due to Villa's injury time penalty, which left the skipper frustrated by Wolves' game management late in the day.
On the mood afterwards
"It's horrible. When you have results like that, it's tough to take. There wasn't much in the game, I thought we probably shaded it on chances and could have scored one or two, to be honest, and their keeper had quite a good game.
"To not hold out at the end and come away without a point, it's something we don't want to do, we need to cut that out because we can't come away with a loss from this game."
On the need to improve
"We all need to improve; we all need to get better. I think you can see by the way we're playing; we're trying to evolve and play different ways. We're listening to our manager every day to find different ways to hurt the opposition. We're trying it every day and it's important we move on now.
"It's a tough one to take because when Villa come, you want to come away with a good result. We can't make a habit of coming out of games with zero points, it's as simple as that. I don't think they deserved to, it was nip and tuck, so you need to come away with at least a point.
"It's still really early. We're trying to improve and learn by listening to our manager. We need to learn quickly because it's unforgiving this league, you come up against teams and they go and win it last minute. We need to improve and get better."
On the penalty incident
"We talk about penalties all the time; it is what it is. I've not watched it back, I'm probably not going to watch it back, I don't really want to. A lot more goes on in the game other than the penalty and we need to cut the mistakes out."
On Silva's performance
"We created good chances. I thought Fabio did really well, he's a young lad, he's 18, we can't put too much pressure on him. He's come into the football club, he's a great lad, someone we really love having around the place and I thought he did really well.
"He was really unlucky not to get his goal with the one that hit the post, on another day it trickles into the back of the net, which I thought it did. We have to move forward; this happens in football."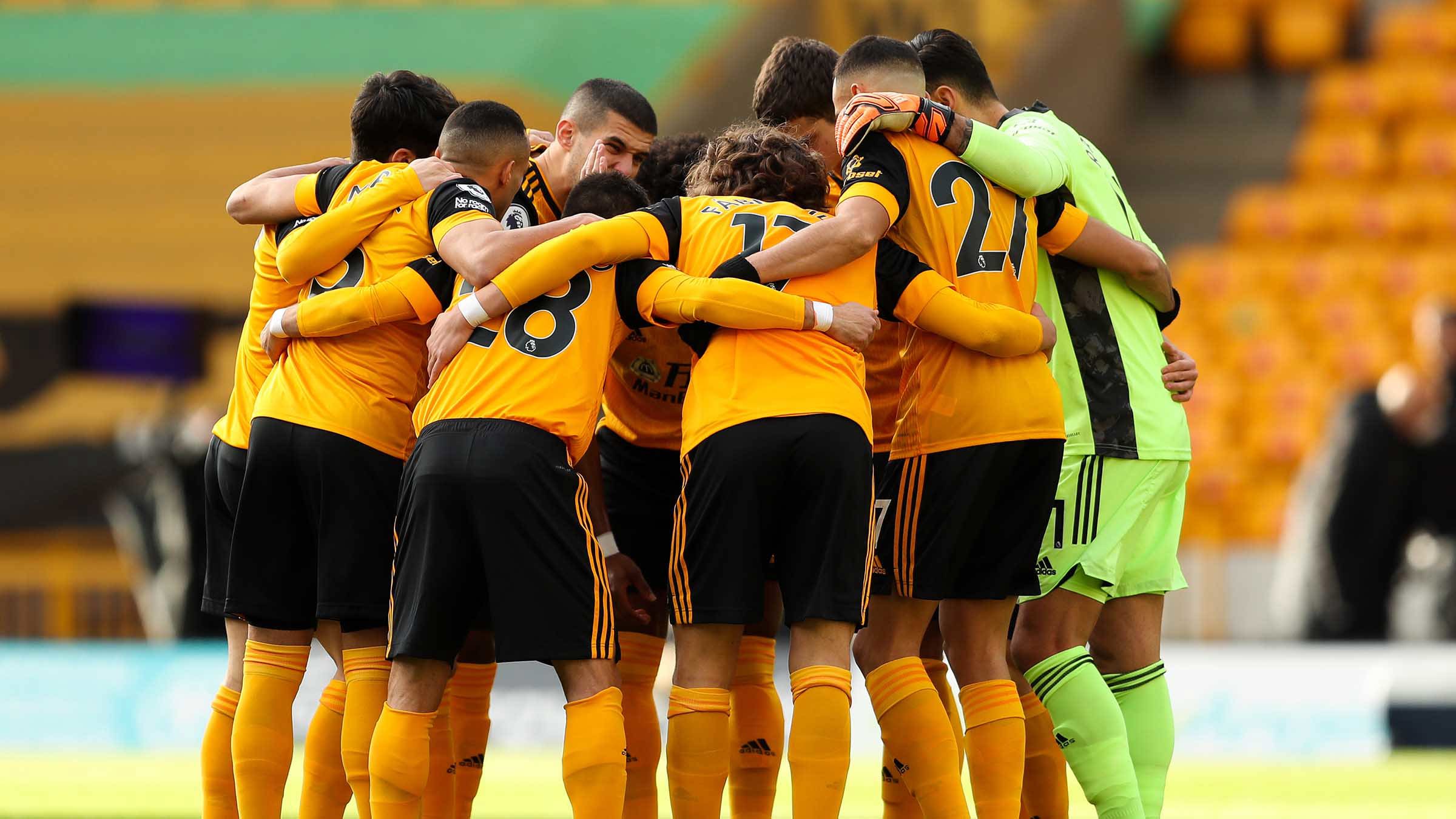 On an up and down season
"We're trying to improve, trying to get better. We're trying to work on different things to try and catch other teams out, but we need to be picking up points at the same time.
"We shouldn't be coming away from this game with no points, but we have and it's something we've go to look at, we've got to see these games out – they had ten men. For the majority of the game, there wasn't much in it, it was back and forth, but we probably shaded it on chances."
On the need to react
"I thought we had a reaction today from Liverpool last week. We had a tough game last week and it hit us hard, and I thought we had a reaction from the lads. We conceded from a penalty, I don't think they did that much to hurt us. We need to cut out the mistakes, but every game in the Premier League."

#WOLAVL