11th December 2020
Nuno Espirito Santo knows the significance of Saturday's West Midlands showdown with Aston Villa and says it's up to him and his team to provide a lift usually created by a raucous atmosphere.
The head coach and Wolves did battle with Villa three times last term and Nuno experienced the enthusiasm of the fixture which comes to Molineux on Saturday lunchtime. Finding a way to score, dealing with Aston Villa's threats and the return of fans elsewhere in the country were all topics on the agenda during Nuno's pre-match press conference, as Wolves prepare to welcome their neighbours without a noisy Molineux backing.
On the derby element of Saturday
"We are fully aware of what it means to face Aston Villa. Almost everybody has experienced it home and away, it's always a big match and it means a lot to our fans. Unfortunately, they will not be at Molineux to give us a push but will for sure be supporting at home and wishing for the best. We have to compete using all our strengths.
"It's our job to try to create something that is impossible to do, the presence of fans to engage the players to their actions during the game. With fans, it's totally different, the energy they give you, the push, it's an element to overcome. This is our job, to try and make the players ready for the game."
On what he expects from Villa
"What I make of Aston Villa is they're a very good team with a very good manager. They're full of talented players, it's a good squad, and they've been playing good football. This is our focus, not how the team is, we know we're going to face a tough opponent.
"It's a game that will require consistency through the actions, be a unit, compact and take advantage when we have the ball, with the talented players we have – having good possession, unbalancing Villa. It's an enthusiastic game, a derby, so they're always special."
On still feeling the supporters
"I think so, but nothing can substitute the presence, contact, noise and atmosphere, before the matches, when we travel on the bus and when we arrive to Molineux, we have our fans there. It's always a big lift when you leave the bus to fans and you go to warm up and there's fans, but it's not the same. Reading is different from feeling, hugging, touching and speaking."
On fans returning elsewhere
"This is what we have to accept and not be against something we want – we want fans back as soon as possible to all the stadiums in the Premier League, all over the country, and we have to accept the conditions, the rules the government have decided on regarding tiers, not only in football.
"40 miles away you can have dinner together, but here we cannot, so these are the things that don't make sense, but it's up to us to accept it, knowing on the 16th there's going to be a review. Hopefully fans will be back at Molineux again. Me, as a person of football, I want fans back in. If it happens at Anfield, I'm always supportive of the situation."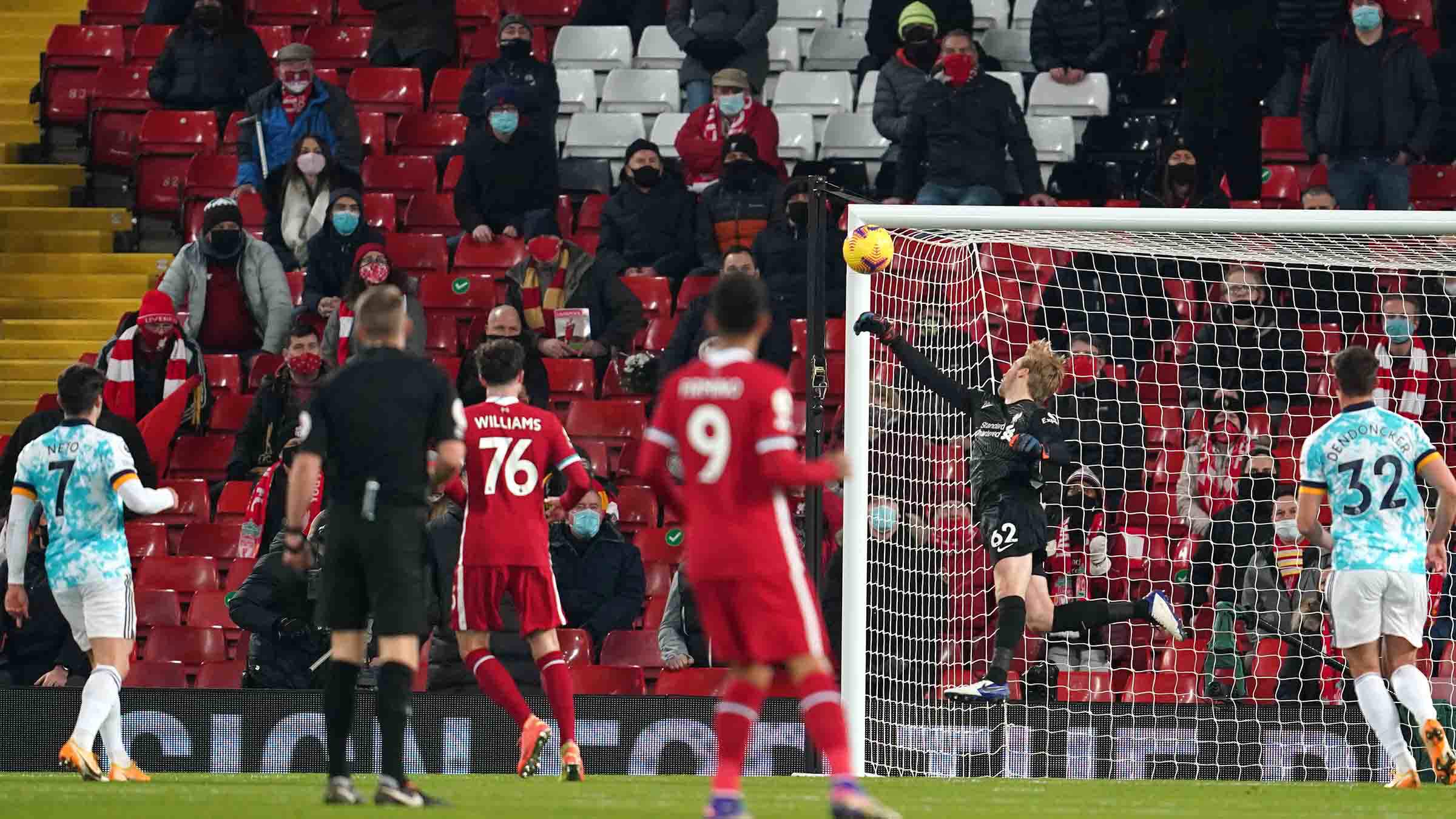 On finding a way to score
"We always have a task as a team – find a way to score. It's up to us now to find that solution. We've been working and I think even during the game against Arsenal, when the episode happened with Raul, we were able to still compete well. This is what we want to do, as a team complete well and find solutions."
On the last game
"It's always a reference, but the process is, first we see the mistakes we made and try to correct them on the training ground and then approach the game in a separate way. It's not about the last game, it's about the new one. This is what we've been doing. First, try to analyse the mistake, correct it, work it, and then prepare the game of tomorrow.
"All the assets that we need against all the opponents are important. We know the performance of the players, it's hard to be consistent, ups and downs, some games we have some players that become more active and make more impact. The idea is to have all the players involved, not an individual player creating differences and unbalances teams. It's about us, being consistent as a team."

#WOLAVL