11th December 2020
In recent weeks, Marcal's Wolves career has started to gather momentum, and the Brazilian's performances have shown Nuno Espirito Santo has another reliable customer in his pack.
The Brazilian endured a disrupted start to life at Molineux, suffering niggling injuries, which restricted him to one full 90 minutes in the opening nine matches of the campaign. As someone keen to experience the Premier League, it was a frustrating beginning, but back-to-back starts against Arsenal and Liverpool have altered his outlook and now the former Nacional and Lyon man is looking to thrive in the West Midlands.
On being back fit
"I am happy because I came back to play. I think I can help my team; this is my objective. We'll try to do better the next game and I hope I can give everything for my team."
On facing Villa
"It's a special game for the fans, we know this. We need to start with attention because they are a good team too and I think it will be a very good game. We'll do our best to stop them because it's our job and we will see, but we have a very good team too and very good players, and I hope it'll make the difference."
On different systems and roles
"I just prefer to play. I feel comfortable playing with four, but I can play too when Nuno wants to play a five. It changes a little bit, but for me it's the same, I don't prefer one or the other."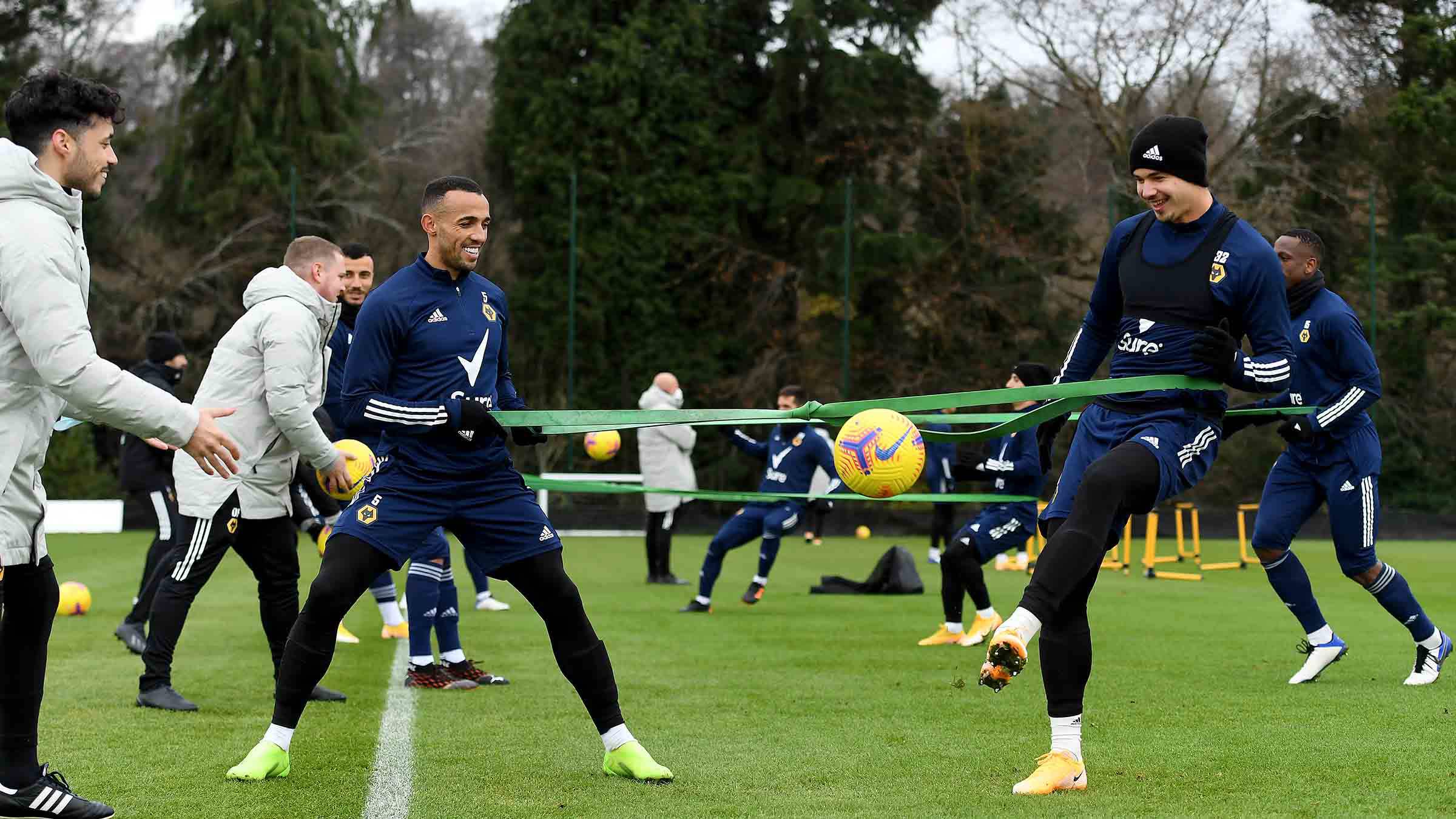 On concern for Raul
"Last week was hard for us because we were thinking about the Liverpool game, but every time we talked about Raul, we didn't know what was happening, how he was. Now, we are happy because we know he's recovering at home with family, which is important."
On what attracted him to Wolves
"First of all, it was my dream to play in the Premier League. I love this competition, it's the best championship to play.
"Also, I've followed Wolves for a long time because there's a lot of Portuguese players and I played against Joao [Moutinho], Rui [Patricio] and Ruben [Neves] many times and I knew they were very good players. It's a good team, it's a good project."
😄 https://t.co/xIZzk7yYDY pic.twitter.com/nMEMbRmfMR

— Wolves (@Wolves) December 4, 2020
On being welcomed in
"When I arrived, it felt like one family here. There's a lot of Portuguese players, but everybody talks with everybody, you're talking with Portuguese players, English players, everyone is a good guy. I've arrived in a new family and I'm very happy here."
On having his family here
"Now, they are good. My kids are at school here and are happy now, they have friends. When we changed, for them it was a big difference, because in France they speak French and they had a lot of friends.
"They are happy too because they know I want to play this championship and they like new challenges. I have four children and my house looks like a school. Every time we have children running, fighting, but we are a happy family."

#WOLAVL