6th December 2020
Nuno Espirito Santo acknowledged the lack of positives which Wolves could take from their defeat to Liverpool on what became a difficult night for his side.
The head coach believed his players took what they deserved from the match and despite more than matching the hosts for much of the first-half, a collapse in the second period allowed Liverpool to grab three goals to inflict Wolves' biggest loss to the reds in more than 50 years.
On the heavy defeat to Liverpool
"The result is a consequence of the performance, and today we didn't perform well. We could've done many things different, many, many things; before the game, during the game, it was not a good game for us and not many positives.
"Now we have to look and ask many questions of ourselves because we made mistakes and there was a moment where we abandoned the game, and this cannot happen.
"I think everybody felt it – there started to be too many spaces between the players and against a team like Liverpool, if you allow them space and for them to do their offensive situations, then you are in trouble because they have quantity of talent."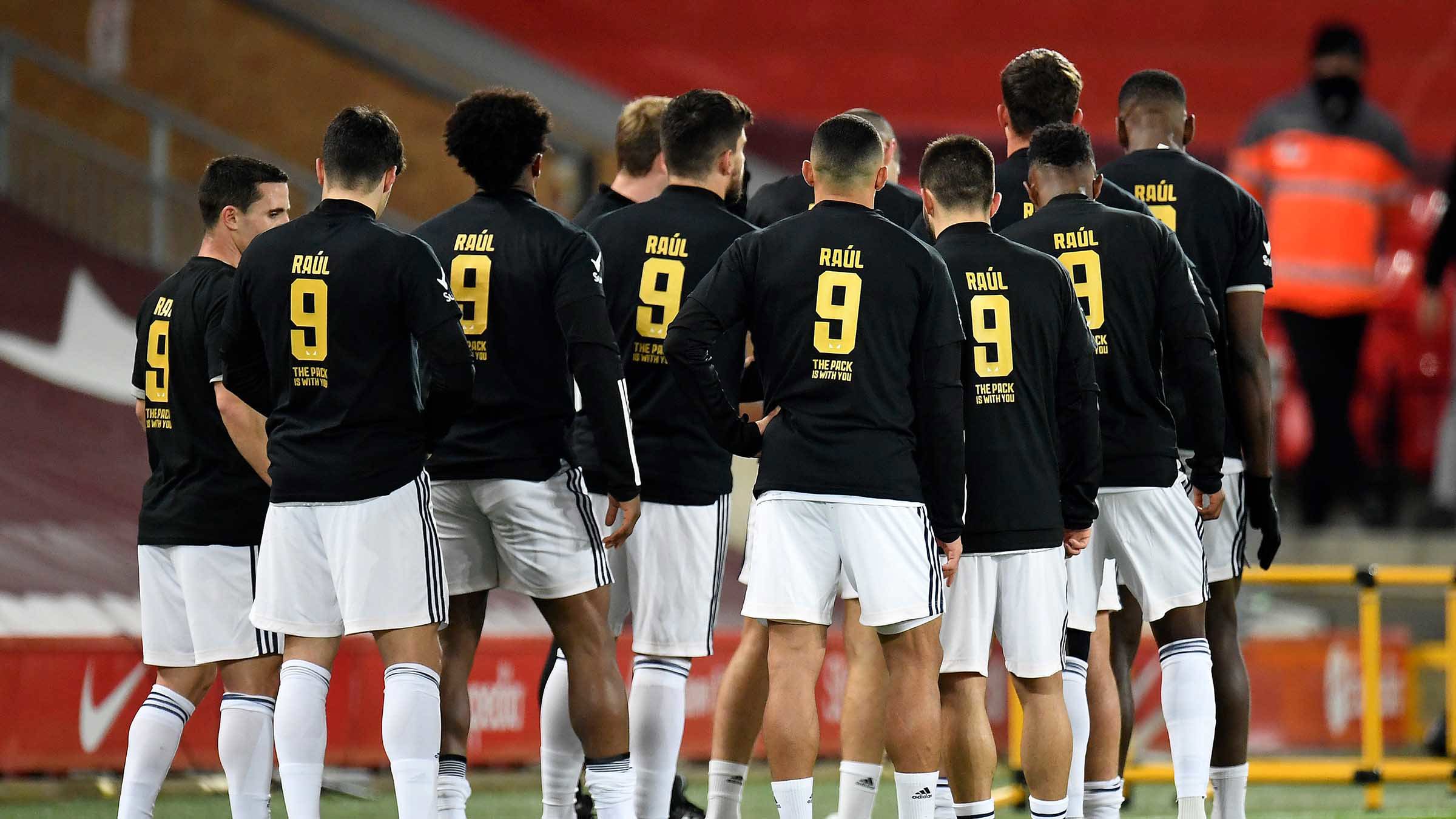 On missing the focal point of Jimenez
"We're happy to say he's back home and pleased that he's recovering well, but this takes time. He has our love and our support, and we want him to return healthy and stronger.
"Not having Raul is a blow. We were trying to occupy the same position with different players, but we were not able to do it. We didn't have enough of the ball, so we couldn't unbalance Liverpool and create by putting our players in the offensive part of the game.
"But we must find solutions inside of the team so we can keep on progressing. That is the situation now, so it is up to us to find the right solutions."
On the penalty incident
"I didn't see the images, but this is VAR and the referee saw it, he overruled, and they overturned the decision."
What we want is to have our fans back at Molineux and hopefully there will be reviewed, but no doubt the fans are a basic for football and for the game.
On a difficult night for the whole team
"We started the game well and we were organised but, even in the first-half when we had a couple of moments, we were never comfortable in the game.
"We didn't produce too much; we were organised until the goal, but we were not well enough with possession of the ball and we created half chances, not real chances. We didn't perform as well as we could and we should.
"Everybody expected a better second-half and we were not able. The second goal, we were unbalanced and we didn't run back to cover the spaces. It is not mentality [that was missing], I think we were not able to deal with the pressing of Liverpool.
"Every time we had a couple of passes we couldn't keep hold of the ball and lost possession too soon, even in the moment of recovery, we weren't able to counter attack and have possession. We were not able to deal with the pressing of Liverpool."
On playing in front of fans at Anfield
"Fans always give something to the players. What we want is to have our fans back at Molineux and hopefully there will be reviewed, but no doubt the fans are a basic for football and for the game."

#LIVWOL