6th December 2020
Nuno Espirito Santo insists it's up to the whole team to come to the fore and contribute in front of goal in the absence of leading scorer Raul Jimenez.
Wolves make the trip to Anfield on Sunday without their talisman, who has contributed four of their 11 Premier League goals so far this season, but the burden must be shared beyond the attacking players, according to Nuno. Fortunately, the head coach's mood was improved by the return of Romain Saiss following his period of isolation, and he's confident his group is ready for the challenges which lie ahead, starting against Liverpool.
On the squad's shape
"[Romain] Saiss is back in training, since the beginning of this week. He's back with the group. Thank God. We have some issues. Every time after a game there's knocks, there's issues that require proper recovery and proper assessment, and we are on it.
"It's a chance for all the squad, knowing that we don't have someone who is really important for us [Jimenez], someone who has been within the starting 11 so many times, I don't recall a game that Raul was not in the team, so it's a chance for all of us to raise our standards and create solutions for the team."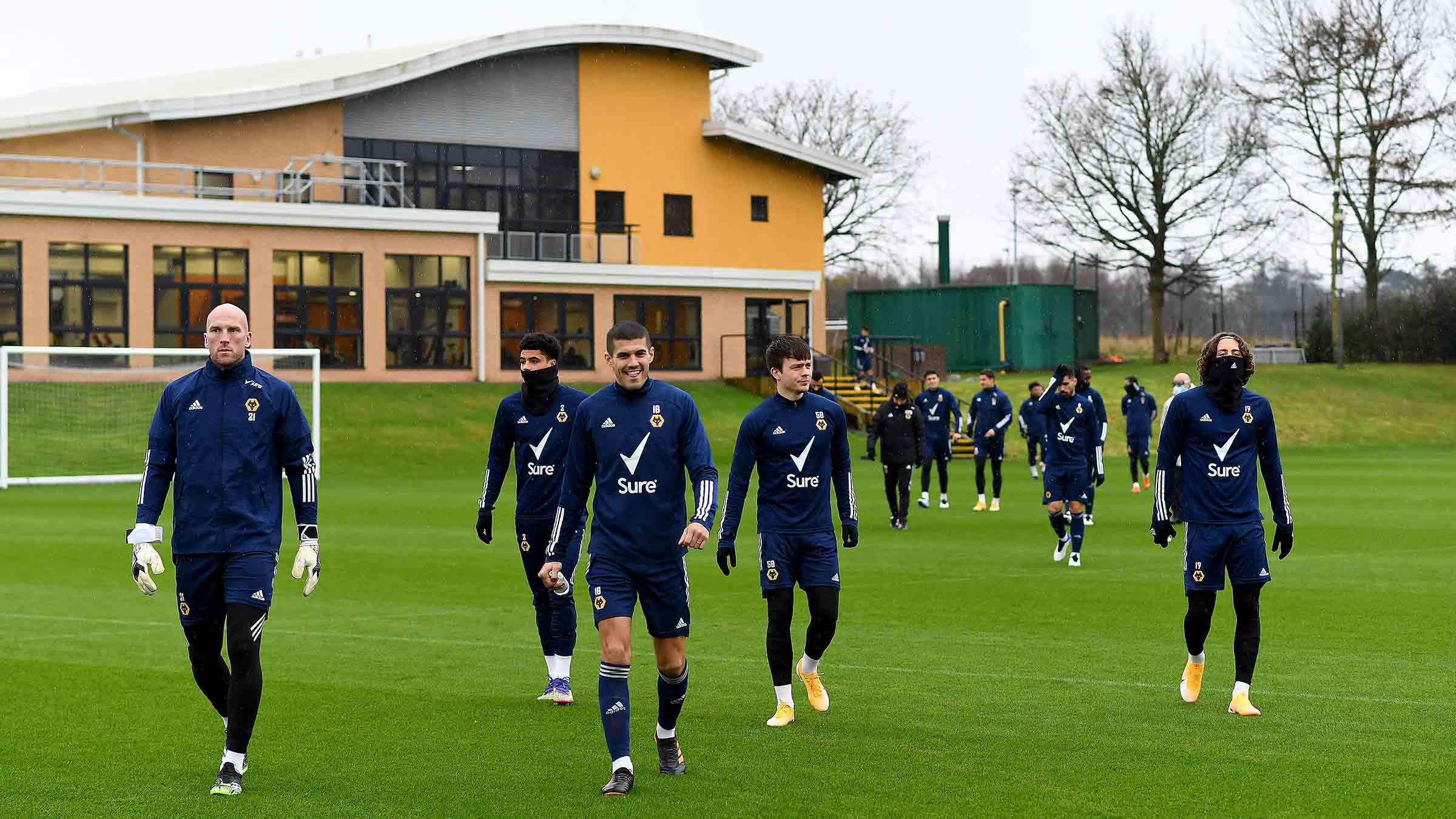 On finding goals without Jimenez
"It's up to us to work and try to improve and find solutions inside the team that can give us the same numbers. We have to deal with the six matches we have in front of us.
"I am confident [Willy] Boly can help from set pieces, now we have [Conor] Coady going up who can help. We had a goal from Rayan [Ait-Nouri] on the left. The midfielders should improve. We have to find solutions as a team."
On Podence's form
"He's doing well. He started the competition well and has been progressing. He's a very talented player, can find pockets, can find lines of the ball, he's fast and has goals, so I'm happy he's been able to score. He can improve so many aspects of his own game, inside of that, the number of goals, he should raise his numbers."
Speed, touch, balance, finish.

🔥 @daniel_podence

🔟👏 pic.twitter.com/yOdLXc8vlE

— Wolves (@Wolves) December 2, 2020
On Fabio's opportunity
"Since the beginning, he's worked very well. It takes time, he's very young, he's 18, away from his family and natural environment, coming to a different country, a different language. He's been very enthusiastic and motivated, and the squad has helped him a lot in terms of adaptation and getting him ready.
"He has talent. In the last game he played a lot of minutes and did really well – we have a good solution for what is in front of us.
"All the players inside the squad are ready because they know the best way is to prepare yourself, even if you are not in the starting 11 - prepare yourself as if you are. Then you know you'll give a good response."
On fans entering Anfield
"I'm really happy. Sunday, there's going to be 2,000 of them, even though they're not Wolves fans, they're football fans – this is what the game needs, fans back in the stadium.
"I think it's only positive energy for all the players involved on the pitch. There's going to be 2,000 and it's going to be 2,000 of positive energy. What the players enjoy is to play in front of fans, this is why we work. Having no fans doesn't make sense.
"I'm so happy they're returning step by step into stadiums. On the 16th there's a review, so hopefully we go back to Molineux and have our own fans."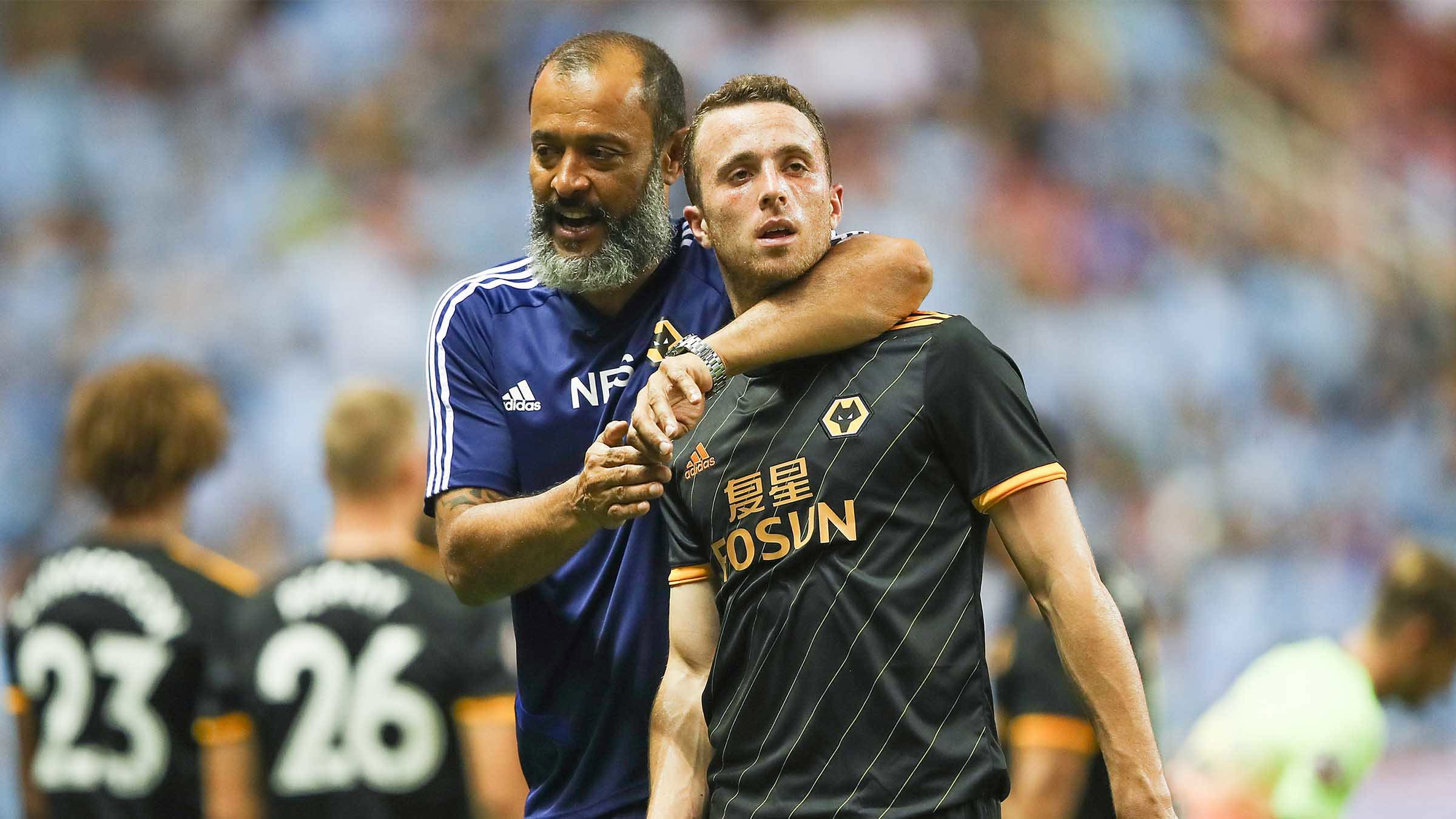 On reuniting with Jota
"We are proud and happy that Diogo is doing well because he's a fantastic player, a fantastic boy. He was with us so many times and we shared so many things that will never be forgotten. Now, Diogo is at Liverpool, he's doing well, he's in the right place and now he is an opponent for us.
"We're going to face a tough opponent, but with all we've been through and shared together, it's going to be good to give him a hug, to see him, to speak with him. I'm delighted that he's happy and he's playing his football, but now we are preparing to face Liverpool.
"We know his characteristics, but we're going to face Liverpool, so we're going to have to be aware of all the quality and talent of Liverpool, with Diogo, plus all the other talented players that Liverpool have."

#LIVWOL