2nd December 2020
"I would never expect to be playing with some of the players I am playing with now."
Wolves defender Maximilian Kilman has had a rather unusual route into the professional game – one that not many can claim to have had.
Whilst many seasoned stars also plied their trade in non-league football before rising up to the dizzying heights of the Premier League and European football, Kilman has an extra string to his bow – he's an ex-England futsal international.
"When I started playing futsal I was about 14-and-a-half," Kilman told University of Gloucestershire Sports Journalism students.
"A lot of people think futsal helps you technically, but I think it helps you a lot tactically, going on to play more football and then playing for Wolves, I feel more comfortable."
After being released by Fulham in his early teens, Kilman turned his hand to futsal and has certainly reaped the rewards, earning 25 caps for England's national futsal team.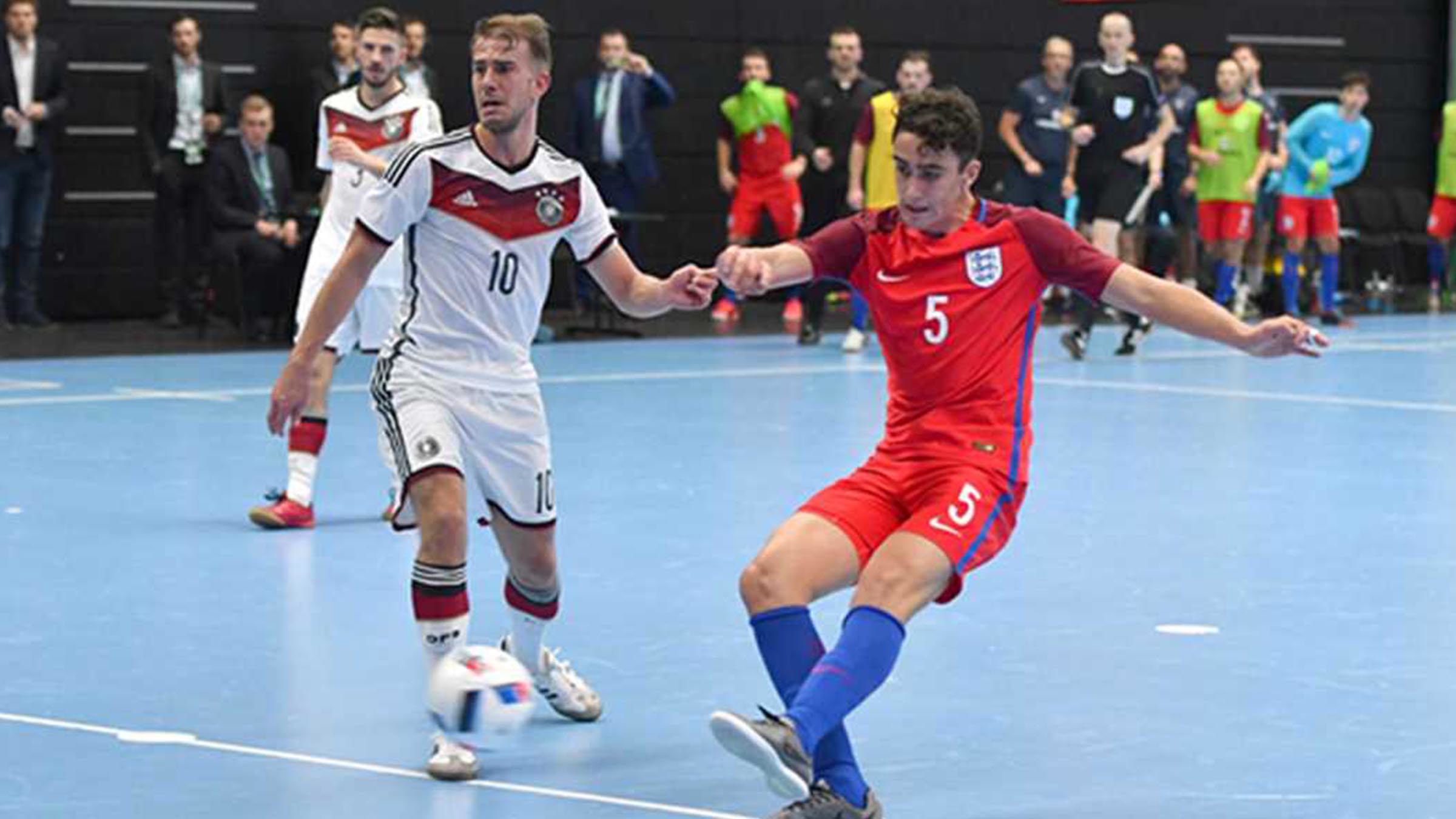 However, a move back to playing the 11-aside game full-time was inevitable and just three years after signing for National League South side Maidenhead United in 2015, Kilman arrived at Molineux.
"To be honest, when I got the move to Wolves and came on trial, and then got signed it was very surreal," he revealed.
"The jump [from Maidenhead to Wolves] was really big, like the fitness and the quality on the ball of players was a jump, but for me, the main thing was just to take it all in slowly… and keep improving."
Kilman's determination to improve is perhaps best epitomised by his desire to repeatedly face the "unstoppable" Adama Traore in training.
"I think with Adama the main thing is in training he gives 110 per cent like he does in a game," he added. "He's always ready to run with the ball to show his strength and show his pace.
"But for me, I really enjoy it because I know how hard the battle is and sometimes, I feel like I can give it a go and try to match him. Sometimes it obviously doesn't work out, but of course that's the way you improve by playing against him."
Excitement has risen sharply surrounding Kilman's potential in recent weeks following his run in the side, as well as his man of the match performance against Leeds United, but the defender has remained grounded and is simply focusing on "getting better".
Kilman's impeccable attitude stems from the rejection he felt he was released, and his innate desire to "look at the bright side and always try to get better and prove those people wrong."
The doubters have certainly been proved wrong by the 23-year old and his sharp rise into the professional game is an inspiration to anyone lower down the pyramid with ambitions of playing higher.
Whilst his potential and his talent was what prompted Wolves to sign him in the first place, Kilman admitted that it's been the influence of Nuno Espirito Santo that has helped him push on to the next level.
"He's been massive for me. Him and his staff. I feel when I first came in there were so many things I had to improve on, like physically and my fitness, and more my understanding of the game… and he's been fantastic.
"The faith he's given me has been unbelievable and he's great to work under."
Alongside the drastic impact of the coach, Kilman detailed how he's "learnt a lot from the defenders, [Conor] Coady, [Willy] Boly, and [Romain] Saiss, learning from them and watching them in training, they've allowed me to improve so much as a player."
With 17 appearances for the club now under his belt, and having become a mainstay in the team recently, Kilman confessed it was initially an "overwhelming experience" to leap from non-league football to playing in a side with world-renowned stars, but was keen to stress he needed "to gain their respect and show them you can play as well.
"I would never expect to be playing with some of the players I am playing with now, [but] when it did happen, you can't just sit back and be like, 'Wow', you need to come in and compete and you need to try to be on the same level as them," Kilman disclosed.
Kilman's never-say-die attitude, despite being knocked down, had led to him sharing a dressing room with seasoned internationals like Portugal's Joao Moutinho, Ruben Neves and Rui Patricio and Raul Jimenez of Mexico. And he's only just getting started.
As for his own international aspirations, the six foot four inch defender is eligible to represent both Russia and Ukraine at international level due to his parents' heritage, although he seems to have his heart set on following in the footsteps of Wolves skipper Coady by breaking into the Three Lions setup.
"I'd love to play for England, thinking of how big they are as a country in football, and if the time ever comes, I will have to make a decision [over who to represent], but I will keep all the doors open."
By Cameron Smith