28th November 2020
Nuno Espirito Santo believes Wolves now have more options to change their approach within a match, to make themselves more unpredictable.
In the absence of defensive lynchpin Conor Coady on Monday night, Wolves altered their shape on multiple occasions and overcame a deficit to earn a point against Southampton. Ahead of Sunday's trip to Arsenal, Nuno spoke of the different options available within the squad's foundations, which will make them a bigger danger moving forward.
On the formation change
"I think the team gave a good answer, against a very tough team, Southampton are a very good team. There were things that were not perfect, because it takes time and individual answers, but as a team I think we dealt well with a new way of doing things.
"This new way is based on our foundation, no matter what system or shape you play, the rules are always the same. We have to be a unit, we have to stick together, we have to reduce the spaces, we have to be compact and take advantage of our talent when we have the ball.
"I think balancing these two parts, I think we dealt better in the second-half. The second-half was better and that showed, with time, it can be something useful, even inside the game. If we have the right players, and we have versatile players, so we can change it inside a game and this can be a big step in our growing because we can be not so predictable sometimes and have this aspect to create some advantages."
On enjoying Monday's game
"We enjoyed it because it was a good game, an intense game, a game of high tempo, very different situations inside the game that required a lot of answers from both teams and there were duels.
"Personally, I saw it as a very good game of football, very intense, and in the end we had a moment to share our opinions [him and Ralph Hasenhuttl] and we both agreed that it was a very good game of football, and the players showed themselves in competing in the highest situations and the respect was that that we felt."
November 27, 2020
On changing within the game
"I think we have a good foundation that allows us to keep on finding these kinds of solutions. We are not searching for anything; we just have what we already have, and we want to improve it. What changes the games, inside the solutions, are the characteristics of the players that you have inside of the pitch.
"I'm glad to say we have versatile players, and players who know that when they are called to play, they give answers because they've prepared themselves well. This is my main focus. It was good because we competed well and we want to precede. [Four at the back] is another tool that we have to analyse and take advantage of it."
On the season's quarter point
"After the international break that we had, I think now we are able to have some time – as do all the teams – to work regularly on the pitch, and that's why all the teams will improve. My first thought is to say that it's too early, due to the disruption, to make any kind of assessment of the competition."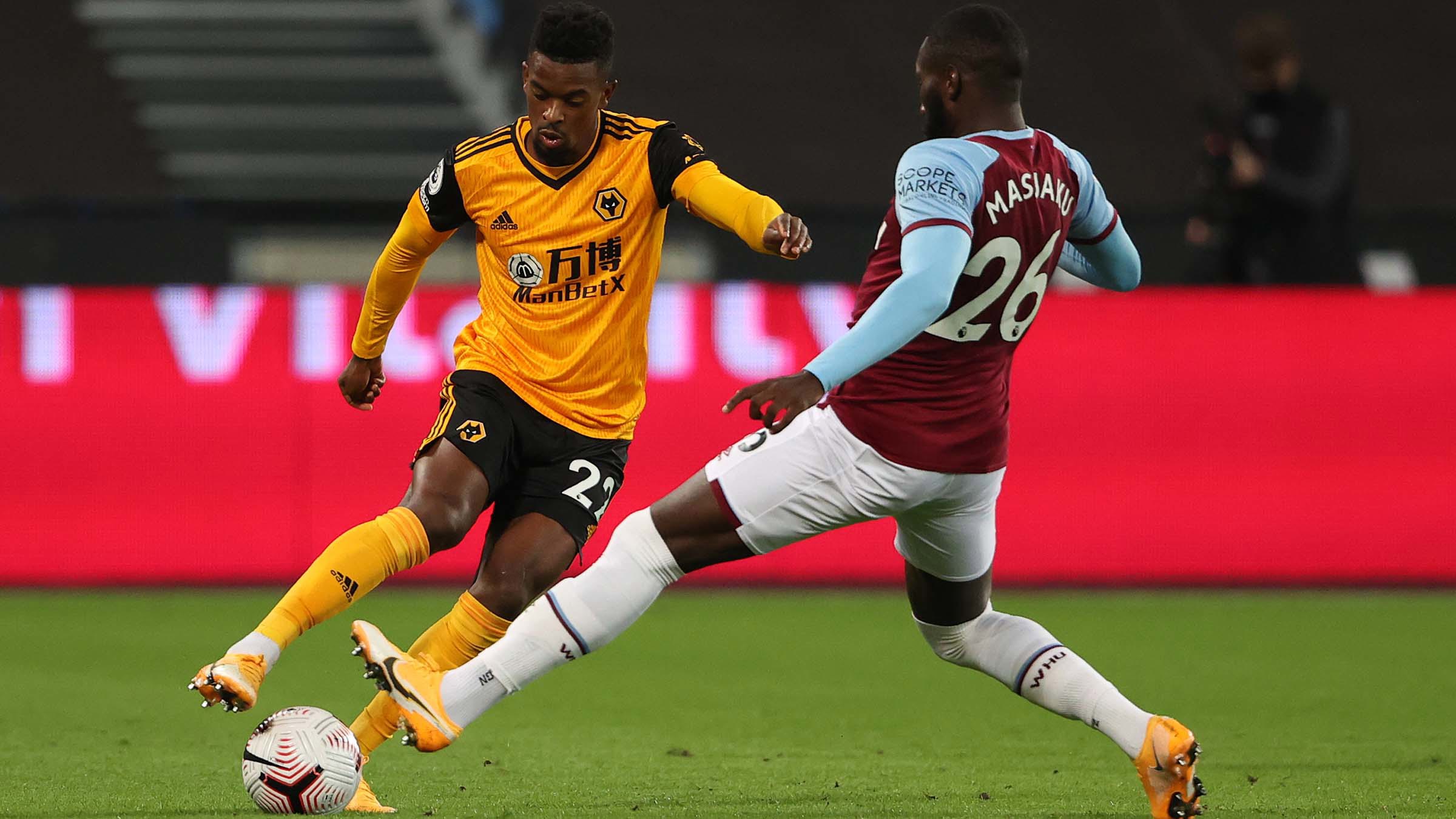 On Semedo's impact
"For Nelson, the beginning of the season was difficult because he was at his former club Barcelona, and the moment that he arrived, he immediately started playing and I felt that he was not 100 per cent in those moments.
"He's improving. We have to realise the Premier League is very demanding on the physical aspects of the game. There's always a point where the players need time to adjust and adapt, and that requires hard work. We've been trying to improve him on that aspect, gaining fitness, power, strength. Being able to deal with the demands of the Premier League.
"We have also Ki [Jana Hoever]. At the beginning of the season he had moments that he participated as a right-wing-back. We have also Adama [Traore], who can play this position. I only think about the players that are here, it's the only thing I think about."

#ARSWOL