28th November 2020
Although pleased to be given his chance in the form of six consecutive Premier League starts for Wolves, Maximilian Kilman isn't about to take his foot off the gas now.
The 23-year-old has shone in old gold since helping Wolves to a clean sheet against Fulham back in October and has cemented a place in the defence for the first time since his arrival from non-league football. On Monday evening, his role was altered alongside Wolves' shape, playing in a back four for the first time due to Conor Coady's absence, but once again, Kilman handled it impressively, like he has his Wolves career to date.
On enjoying his football
"I feel good, it's been very enjoyable. It's been a very long journey but I'm glad that things are going well and just want to keep going, keep progressing and keep improving.
"It's been tough, since I first came to Wolves, there's been a lot of work I've had to do to improve and get better, but I'm glad it's working, and I just need to keep going."
On playing a back four
"It was tough because we haven't played that system for a long time, since the manager came in, we've never played it, so it was tough, but at the end of the day we did get a fair result. Whatever shape or position, I have to be ready to do my best."
✋ @maxkilman pic.twitter.com/wABDIRsnBK

— Wolves (@Wolves) November 25, 2020
On missing Coady
"He's unbelievable. Since my first day, he's always put an arm around me and been very helpful, even off the pitch, as a good friend as well. He's a great leader, a great captain, so I you can't ask for more.
"We need that [his leadership], it's very important, even in training he's talking, he's helping the younger players, so his professionalism is very important."
On the Nuno effect
"He's been crucial for me, him and his staff. When I first came in, I knew that I had a lot aspects to work on and improve, for example my physical side, fitness, these little things he's helped me on, helping me get the best of my ability, and it's down to me to keep going and keep improving."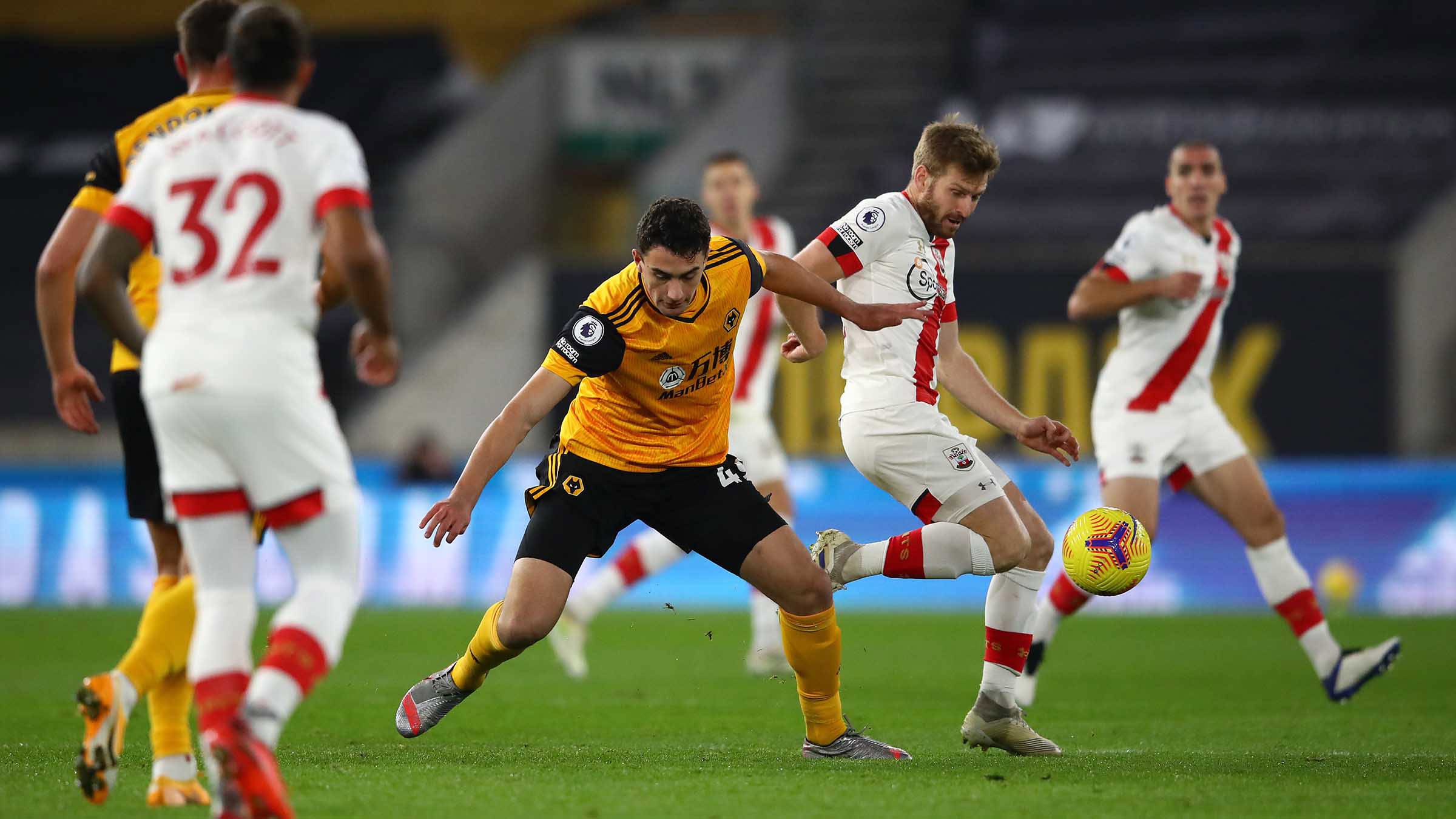 On his rise in recent years
"It's nice to look back and remember where you were a couple of years ago and where you are now, but I don't like to dwell on it too much. I don't want to sit down, relax and say, 'this is enough'. I was to keep going and get better and reach the top of my potential.
"I don't set long-term goals. It's to take it week by week, game by game, and do the best I can, and keep getting better. Hopefully things will plan out for itself.
"A top Premier League club like Wolves, it's an honour [to play here]. I'm very glad to be here for another five years, I just want to get my head down and keep going."

#ARSWOL