22nd November 2020
Leander Dendoncker confirmed great emphasis has been placed on keeping a clean sheets in Wolves training, looking ahead to a busy schedule of Premier League fixtures.
The group returned from international duty to begin preparations for Monday's clash with Southampton recently, where a fifth shut out will be a target. Dendoncker himself had been representing Belgium, for whom he picked up an injury and recovered to feature in the Nations League, but now the midfielder's focus in on the task ahead with Wolves.
On keeping clean sheets
"It's something we've been training on the last few years – always trying to be well organised and play from there. When you don't concede, you can't lose, so we always try to be well organised first and to attack from there.
"We've held four clean sheets this season, which is really good, and I hope there will be a lot more to come. That will demand a lot of effort from outside and I think we are ready to commit to that."
On his season assessment
"I think we've done well, apart from some games where we've been unfortunate, like the game against Newcastle, when we conceded a last-minute goal. We've held some clean sheets and had some nice wins.
"I think we have a tough schedule coming up, with Southampton, Arsenal and Liverpool. So, it'll be up to us to be ready to train really well and prepare for the tight schedule."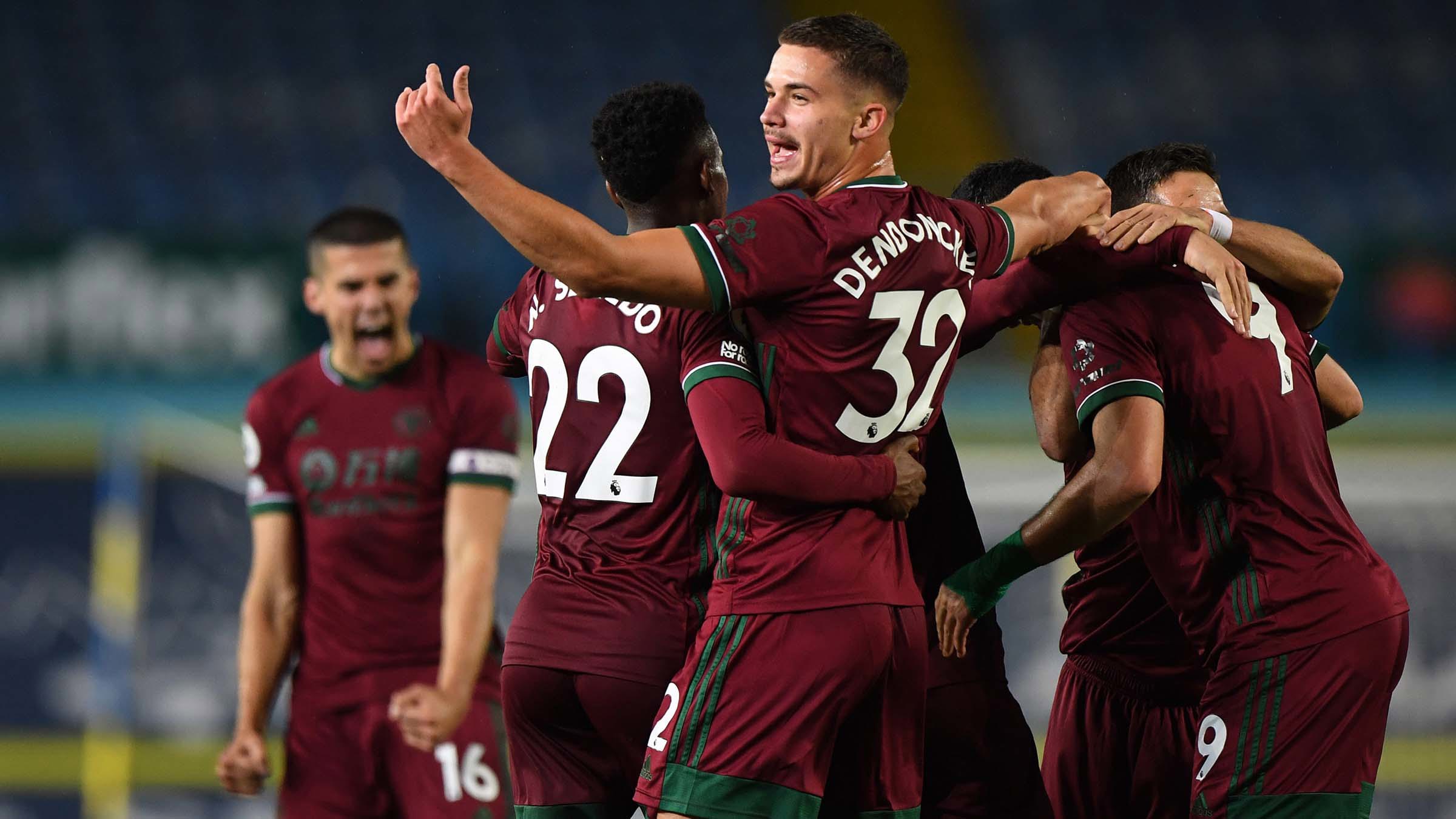 On the Southampton challenge
"They were first, so they're a really good team, they are well organised. Offensively, they score a lot of goals. They have good players and are a good team, so they're a really tough side and we'll have to be 100 per cent ready to face them."
On playing a role for Belgium
"It was good because, obviously, thanks to the win we got into the final four, to the next stage. It's really nice for the country and for the Belgium people. It's always nice to go there and to be able to play – to play for your country is always an honour.
"We're there with Spain, Italy and France – really good teams, so we'll have to see, but that's for later on."
Leander Dendoncker played 90 minutes and grabbed an assist as @BelRedDevils qualified for the Nations League finals.

🇧🇪🐺 pic.twitter.com/RSpwqnnIv2

— Wolves (@Wolves) November 19, 2020
On a knock with Belgium
"In the friendly against Switzerland I had a knock on my knee right before half-time. I suffered for a week, but in the last game everything went well thanks to the Belgium medical staff, so I'm fit again."

#WOLSOU