10th November 2020
Raul Jimenez says, despite the group dispersing for international duty this week, that Wolves' players know they have the important task of bouncing back when they return.
Nuno Espirito Santo's group signed off for the international week on a disappointing note on Sunday, with a narrow defeat at the hands of Leicester City. Jimenez, who was unable to test Kasper Schmeichel's goal, has now linked up with Mexico, but will remain conscious of the job in hand for his club when he returns to Wolverhampton next week.  
On the narrow defeat
"We have to learn about this. Against this kind of team it's going to be tough. A penalty decided the game, but we have to have heads up because this is just the beginning.
"Football is like this. You're sometimes going to win, you're sometimes going lose, but always learn what you did well and what you have to work on. So, we have to think about it.
"Now it's an international break, but when we return, we have to think that we have to face the next matches with the most intensity that we can."
On what was missing in the final third
"We needed to create more danger in their area. I think we had more of the ball in the second-half, but we didn't create a big chance to score. So, that's what we needed, to make a good last pass, a good last touch to score goals.
"It's difficult to be there all the time, I had to go deep to look for some balls. We, as a team, have to work on that, keep working, keep learning about this and keep going."
On the VAR penalty decision
"Sometimes they say it's a penalty, sometimes they say it's not. We have to go on the same and if they're going to say penalty, in all the matches, all the handballs like that have to be penalties."
On Patricio's save keeping hope alive
"It's good for him, for all the team too. He stopped the second penalty, we had opportunities, with the one goal it's easier to find an equaliser or maybe win, but we didn't create the big chances to score."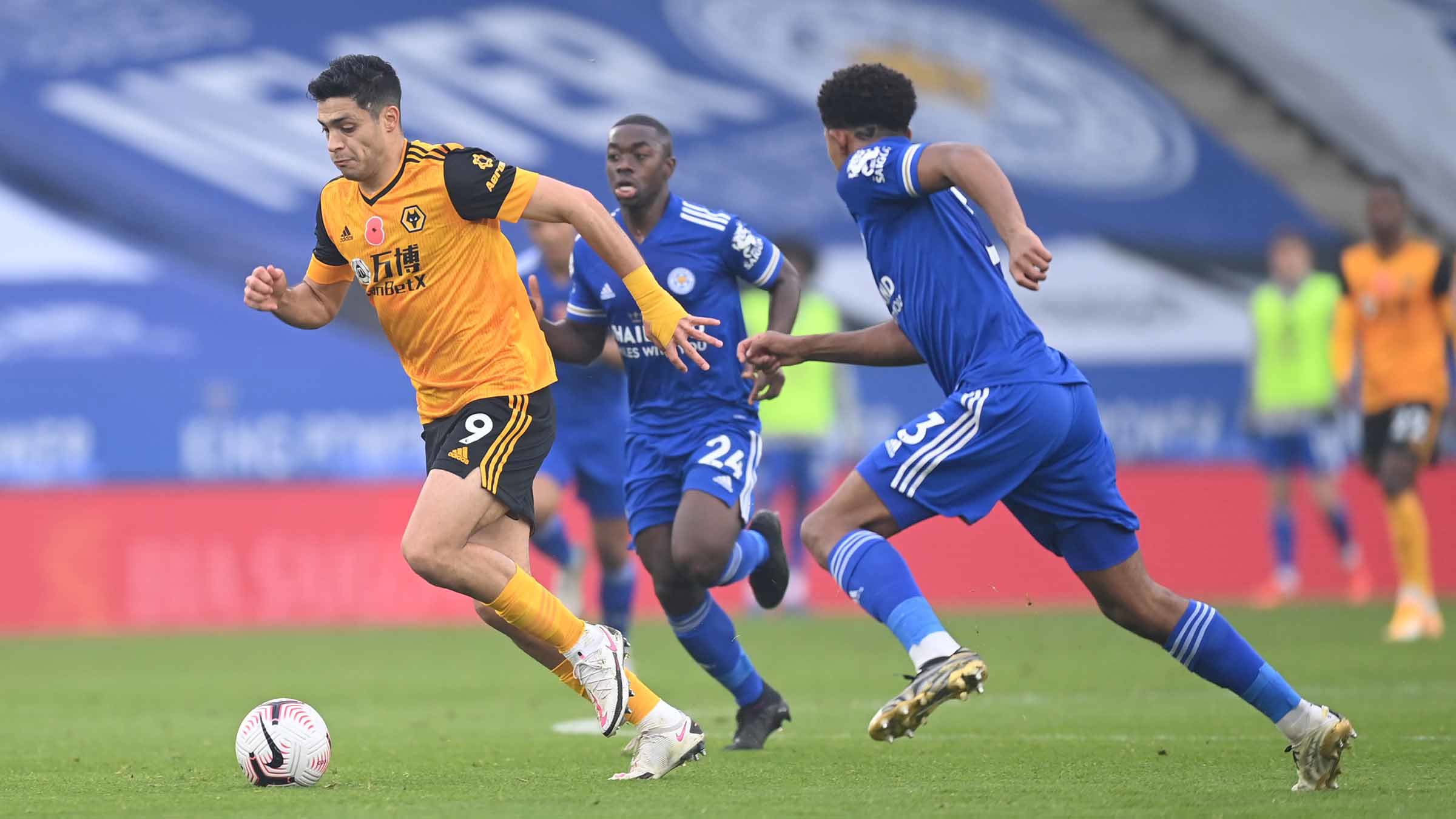 On going away with Mexico
"We go with national teams, but keep the focus too on the league, on our team, Wolves. Be conscious that we have important things to do in the national team, but then when we return, we have to face important things too here."