7th November 2020
For Maximilian Kilman, sustainably is key, according to Nuno Espirito Santo, who has watched the defender grasp his opportunity in recent weeks.
The youngster is currently enjoying his longest run in the Wolves first-team, playing each minute of the last four Premier League matches, in which they've conceded just one goal. Kilman has been composed and solid on the left side of Nuno's defence in that time and the head coach says the 23-year-old is receiving all the support needed to maintain his high levels in the future.
On Kilman's progress
"I think he's doing well, but Max is already in his third season of us working together, and everybody knows the past of Max, and his development as a player, and now he's doing well, but the hard part in football, as an individual, as a squad, as a club, is to establish yourself and sustain that performance again and again.
"This is the challenge for a player; when he gets his chance he does well, he has our support to sustain. But we are pleased with Max."
On Neto's call up
"It's important. I'm really pleased that it is the first time he's been with the national side of Portugal, but he was already a part of the national teams. He's been involved with the under-18, under-20, under-21, and it will not be something new for him.
"But not only him, we are happy to again say we have a lot of players who are with their national teams, so the international break will be four players here in Compton, so we are delighted for them.
"What we wish is that things go well, so they can go healthy and come back ready to go again. But now, I am pleased for all of the national team players."
N U N O

🐺👀 pic.twitter.com/w2GCQ0Q5CH

— Wolves (@Wolves) November 6, 2020
On not looking ahead
"The only thing I look at now is Sunday. What I want is all the international players to be focused on Sunday. Before anything else, we have a very tough match against Leicester on Sunday."
On the Midlands clubs at the top
"For the West Midlands, it's good. The only shame is they cannot enjoy this big moment inside the stadiums.
"I'm here, I'm happy that, especially in these sad moments we're living, every fan of the West Midlands is being represented. We have to prepare ourselves well, to sustain is always a big challenge for us."
On an unpredictable season
"Unpredictable in many aspects of the game, because everything is so different, but the absence of the fans is the worst thing that we are living now. It's no fun at all to not have the atmosphere of the stadiums."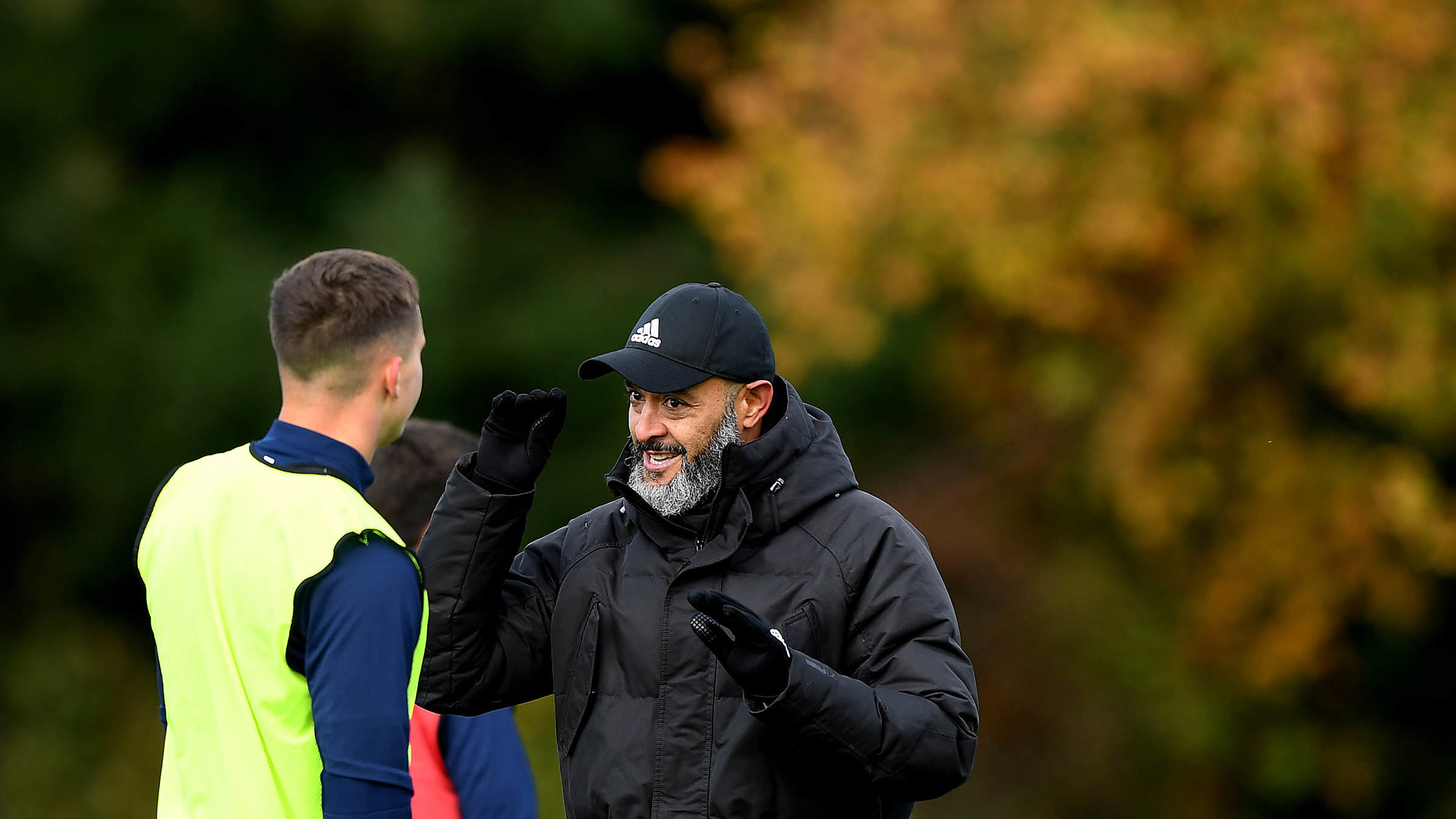 On keeping the three sub rule
"I think football should have three substitutes. The only thing that made the rule change was because of the pandemic, but after that, I don't see why we must have five substitutes. I want three, and I made my opinion clear on that.
"Five happened before because of the pandemic and a lack of preparation of the players, being in lockdown for three months and not getting the fitness required.
"After the player is able to require a fitness level that he can use for 90 minutes of the game, three substitutes is fine. If others think differently, then I respect that, but don't ask for five substitutes, make the decisions before, and rotate and rest the players so you don't have to play them."

#LEIWOL