29th October 2020
First-half goals, goals from all positions and doing homework on Crystal Palace have all featured on Nuno Espirito Santo's agenda between back-to-back Molineux fixtures this week.
The head coach was disappointed by his side's costly mistake against Newcastle United, which reduced three points to one on Sunday, and expects lessons to be learnt. Without a goal in the first-half since the opening day, and with only three players on target so far this term, Nuno called on his squad to be more clinical in attacking situations, starting when Crystal Palace come to town on Friday night.
On knocks in the camp
"Unfortunately, we always have issues. Issues from the previous games, even from the international break, players that are still recovering from some knocks and problem. We are doing a good job. I expect everybody to have the answers tomorrow."
On his decision in defence
"We have all the options available. We prepare and tomorrow we'll decide. It's good to have options, versatile players. There is no player under threat in our squad, everybody's ready, everybody's committed. Everybody's anxious to play, so let's decide and play well, this is most important."
On goals needing to be spread
"This is what we want and what we are working on. The chances are there, not so many clear, but we need to finish the actions and be more clinical. Daniel [Podence] had good situations and they will go inside, we are positive about it, because, as long as we are organised and competitive, the talent will come."
October 28, 2020
On needing first-half goals
"It's very much a concern. I wish we could score in the first minute, the first action, but we've played against very good teams. The most difficult part of the game is to score, so we have to work hard for it. It starts with being organised, being compact, not conceding. Then you think about scoring, but as long as we are organised, we will do better in our offensive situations."
On preparing for Friday
"It's been basically the same as all the games. We had a good week and the approach is always on searching for improvements. At the moment of the season we are, we still have to improve a lot of things in our game.
"This is what we've been working hard on, and the approach is exactly the same, trying to pass as much details as we can on Crystal Palace, because it's going to be a very tough game, they're a very good team."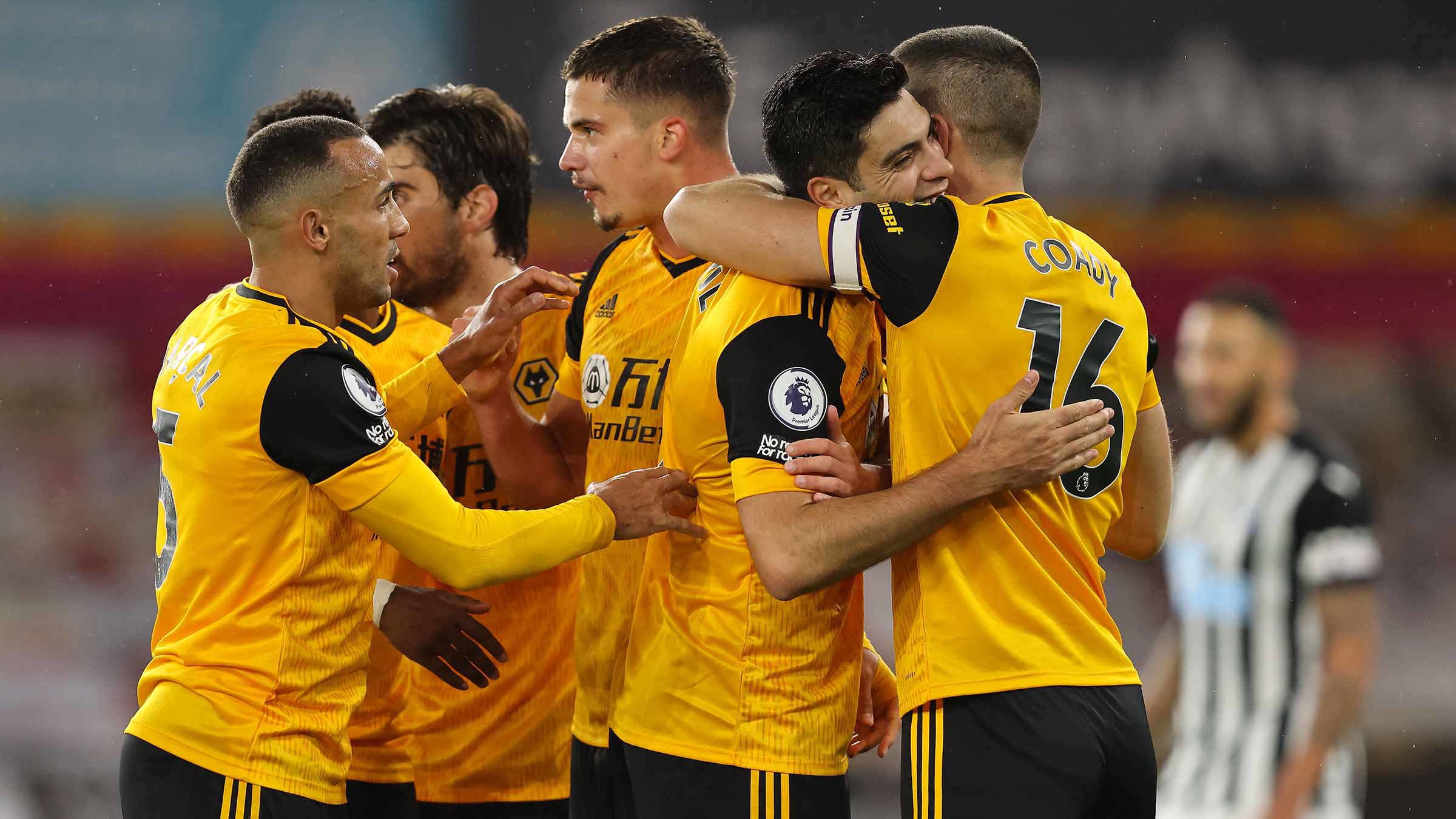 On improvements needed
"I look always at the performance. Things we want to achieve, looking at the pre-season, how we started the competition, the schedule, so it's not the table. What I see and think is we have to improve. The previous game we had a lot of the ball, had good spells of possession, we were very organised and didn't concede any chances.
"We made a terrible mistake on a set piece, so this is what I look at, all the details inside the game. It's what we have to work on during the week, to be able to compete better against Crystal Palace."
On improving with new players
"We have to be patient enough to recognise that a lot of the dynamics we have inside the team have changed. Players that came in need time to settle down.
"Players that were here, and due to many factors, have to improve their individual performances, so trying to do things fast is not the way we work. We have to sustain ourselves during the competition, so we don't have ups and downs, so this is our aim, being competitive game after game, sustaining our performances."
On Semedo's growing influence
"His previous game was better than the other ones. This is the growing process of a player that arrived later than everybody, getting integrated into the dynamic of the team. The progression is there, the evolution is there, keep believing that he still has a lot of things to improve, but he can give us so much because he's so talented."

#WOLCRY