26th October 2020
Raul Jimenez admits Sunday's draw with Newcastle United was tough to take, but there's no time to dwell, with another Premier League test on the agenda on Friday.
The Mexican finally broke Newcastle's stubborn resolve with ten minutes remaining following a smart finish, but with the contest entering injury time, the visitors earned a point. Having a third straight victory snatched away late on was tough for Jimenez to stomach, but attention already turns to recovering and going again.
On a difficult afternoon
"It was a tough game, because they are a team who were in a good shape, they were not looking, I think, to win the game, so it was difficult to break them.
"At the end, it's a shame to concede that goal in a free-kick. I think it was their only shot on goal, but we have to concentrate and go again because next Friday we have another game."
On having a lot of chances
"It was a game with a lot of chances, but sometimes these games where we have a lot of chances, we can't win, and the games we have won, two chances and we've won.
"So, we have to keep going, keep fighting until the end. This is just starting, but we have a long way to go, keep learning about this this kind of match, and keep going."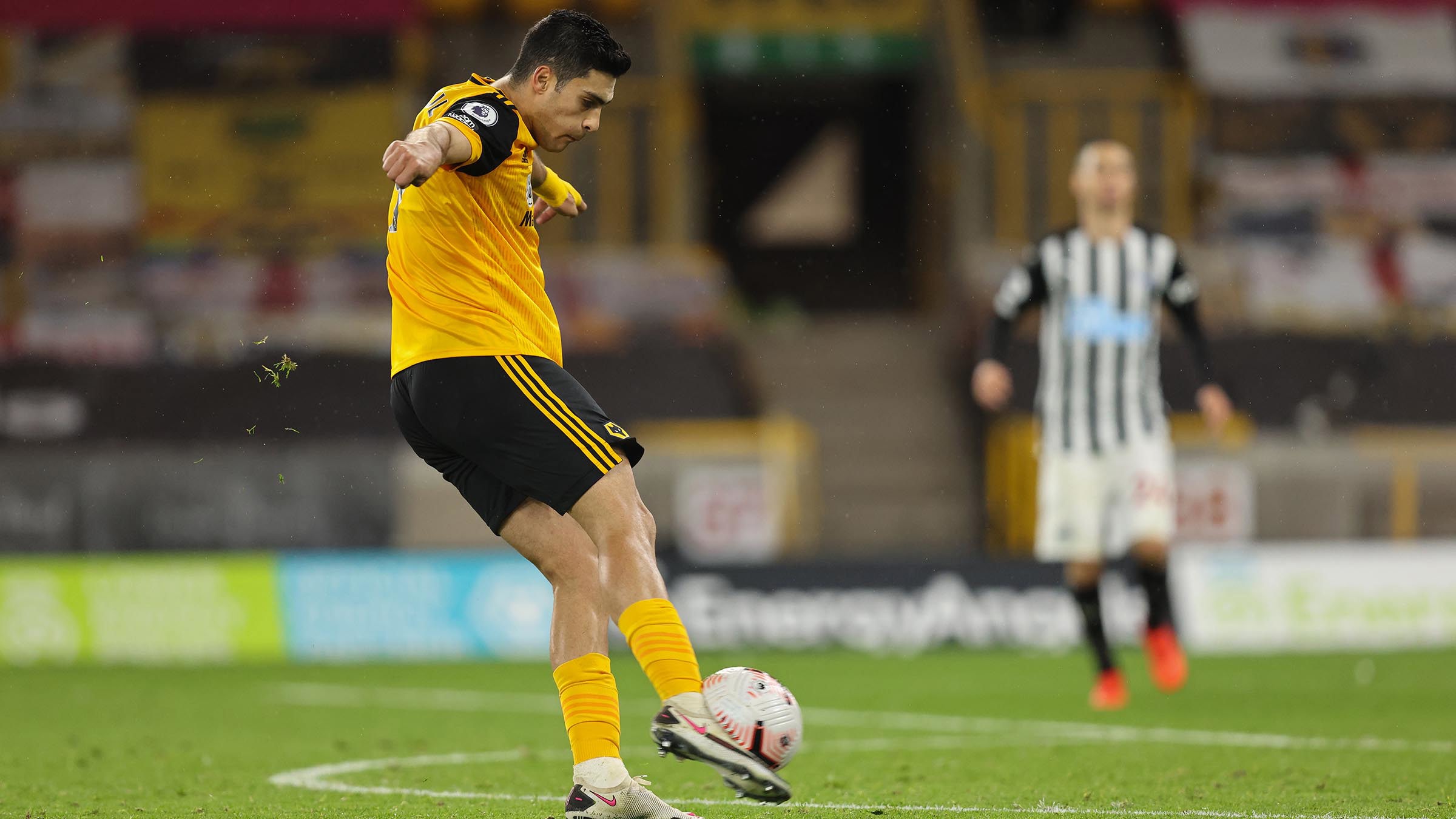 On conceding so late
"It's always disappointing to score, to be fighting all the game, to find a way to break them, to score a goal, and then in a free-kick they equalise the game, it's tough, but we have to bounce back and go again next week."
On another goal
"It was a very good goal. I had been trying since the first-half to score, a lot of shots the first-half, second-half, and I knew that one had to go on goal. I'm happy to score again, to keep scoring, to help the team to keep earning points."

#WOLNEW