24th October 2020
Ruben Neves insists the Wolves players have been hard at work on Compton Park this week to extend their unbeaten Premier League run to three games against Newcastle United.
Having taken the three points from Leeds United during their visit to Elland Road on Monday evening, Wolves – who have won three of their opening five Premier League fixtures for the first time ever, despite not finding their best form – return to Molineux on Sunday afternoon with the aim of continually improving each time they step out onto the pitch.
On the visit of Newcastle
"It will be a hard game for us, like every game is in the Premier League. They are a very good side, but I think the most important thing is to focus on ourselves, on how to go for the game with our shape and all the aspects of the game.
"We will train really hard this week to get ready for the game and try to get the three points on Sunday."
On Wolves' style of play under Nuno
"We're a hard team to play against, we are very organised, we try always to be together in all the moments of the game, so I think it's very hard to play against us.
"I wouldn't like to play against a team like us because it's really hard to find spaces, we have really fast players in the attack for our counter-attacks and we can have the ball as well. I think we are a really complete team and if we're on our best form, then we're a really hard team to play against."
Feeling at 🏡 in the third kit...

🏟 In store from Saturday

💻 https://t.co/MIoTLQASML pic.twitter.com/QLAp7S2hgL

— Wolves (@Wolves) October 21, 2020
On continually improving
"Our goals are always the same. Ever since I arrived here, we always try to do the same each season, our philosophy is always about thinking game by game, and we will not change that because that has taken us to the highest level.
"We are doing things really well, so I don't think things need to change, we just need to keep trying to play how the coach wants us to play, as a team, and try to get as high as possible in the table."
On helping summer signings to bed in
"All the players who arrived here have a lot of quality and they will help us a lot, I'm sure of it. They are great players with a lot of talent, and in Nelson's case, a lot of experience.
"He's played with one of the best teams in the world, so he can help us a lot."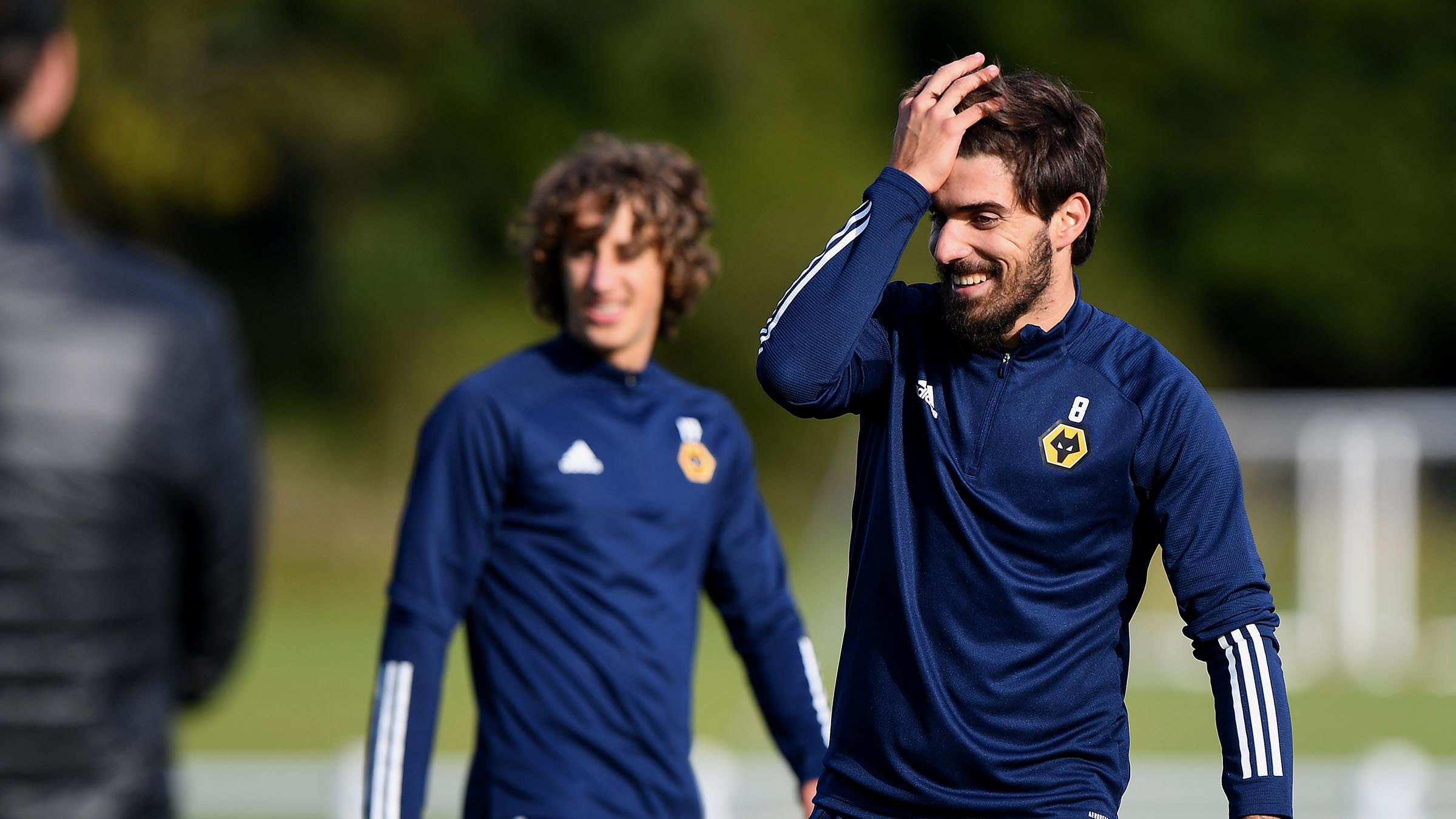 On the importance of Jimenez
"We know Raul a lot now. He's a fantastic player and a really complete player in the attack.
"It's not easy to find a player like him; a player that can defend with the team, a player that can score with the foot or with the head, he's a really compete player who can drive with the ball as well, and his movements are really good.
"We are glad to play with Raul and are really lucky to have him in our team because he's really important within the way we play, and we always know that we can count on him to score and to help the team."
On the secret to his long-range wonder goals
"It's all about the training. I try to improve on that part of my game, and it's all about practice and finding the best way to help the team.
"I'm a midfielder, so I will probably have more chances to shoot outside the box, so that's why I train on that part of my game a lot, because I know if I'm good at it, I can help the team."

#WOLNEW