19th October 2020
Nuno Espirito Santo was proud of how his players adjusted and found answers within the game to overcome a tough Leeds United side at Elland Road.
Wolves had to defend resolutely in the opening period, as their intense hosts posed a series of question, but they were answered with flying colours, which allowed Nuno's side to grow into the contest. After riding the storm, Wolves began to cause problems themselves and Raul Jimenez made his chance count with the aid of a deflection, which delighted the head coach come full-time.
On the performances
"The hard work of the boys was key, especially in terms of fitness of the team. We grew as the game went by, so it's a fantastic answer. It was good, with some aspects to improve. Good in terms of fitness, in terms of organisation, better in the second-half, we didn't allow too many situations.
"In the beginning it was very difficult for us. The dynamic of Leeds was amazing, they unbalanced, they broke us, they created chances. We needed to adjust, and were humble enough to recognise, as the game goes by, situations will happen."
On chances arriving for Wolves
"We had good moments, good chances – one goal off for offside was a good movement, switch of play, one versus one and we finished the action in the box, both teams worked very hard to it was a very good game.
"The answer, in terms of fitness, was better. That allowed us to grow into the game, but we always want to go for the goal first. Against Leeds, it was important to stay in the game, defend well and find our talent and movements to try win the game."
Find. A way. To win.

🐺 pic.twitter.com/RZGBXGXJh9

— Wolves (@Wolves) October 19, 2020
On another clean sheet
"This is the bounce back that we desired – a second clean sheet, it all begins there. Let's look at all the game, it was a very difficult game for us, Leeds started very well, caused us enormous problems, but we adjusted better.
"In the second-half we played good, we were organised, didn't allow space in the back and started anticipating in our defensive actions, which allowed us to go and counter attack. We should improve on that aspect, but this is what we want."
On what changed at the break
"The adjustments. It's very hard to play against Leeds, the way they defend, the way they go man to man. It's difficult to release and find spaces, and the boys started doing some of the things that can unbalance situations, driving with the ball, not allowing a second line of possession. We had more patience to unbalance Leeds.
"Half-time was about knowing what we need to be more clinical up front. The possession, good movement, and the goal was good."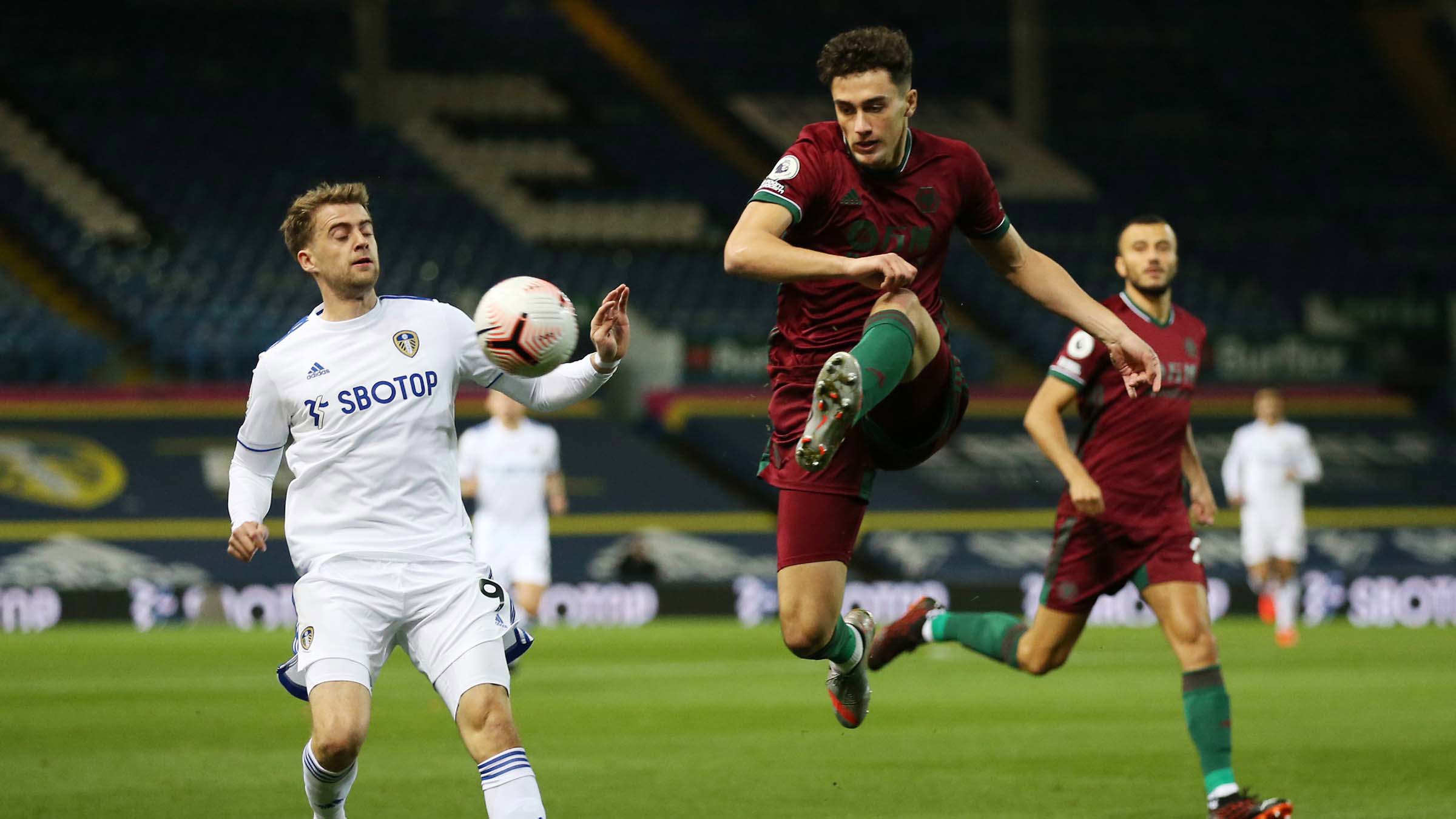 On Kilman's growth
"He works very hard, knows what he has to improve and has become stronger as time has gone by. Of course, I'm proud of the answer he gave me, but the credit is for him. Waiting for your moment, the way you prepare yourself for competition, is what matters for us. When your chance comes, you have to respond, and Max did that.
"There are no passports here, it's not about that [nationality]. It's not an issue, I don't think this way. Today on the bench was Owen [Otasowie], Oskar [Burr] was with us, before it was TP [Taylor Perry], Luke [Cundle], I always say our backups are our base for the future and Max three seasons ago was a backup – a very good one, that now is ready to compete. This is the process. It's a pack, no passports."
On time to work in training
"The international break was a big disruption. We didn't have much time. What we need is to go to the training ground. This is a group of players that, the best way to compete is to train well, to work hard and this is what we'll do this week, so we can sustain our performances."

#LEEWOL