16th October 2020
Nuno Espirito Santo says his squad are evolving and learning to adapt during a season like no other, yet insists the hunger to improve, both as players and staff, is at an all-time high.
On the back of a reduced summer and pre-season schedule, Wolves have been thrust into the heat of a Premier League battle, yet have shown glimpses of what Nuno's new look players and system are capable of. Six new faces are buying into a strong identity already fixed within a close-knit group, and now, knowing strong foundations are in place from the previous three years, the head coach is excited to see what the future holds at Molineux.
On the season after four matches
"My assessment of the beginning of the season is that it's different to what happened before, all over the world. The pandemic has affected everything, disrupting the preparation of the teams – a lack of time.
"There have been players away with national teams, so it's been very hard for all the clubs and all the managers. It's especially been very demanding on the players – a huge amount of minutes and games in such an early moment of the season.
"Personally, I think we have to improve, and we need time to do so. Every chance we have to go and train, every chance we have to compete and play, is a chance to make us better.
"We have to keep evolving and growing as a team, while realising it has been very demanding on the players."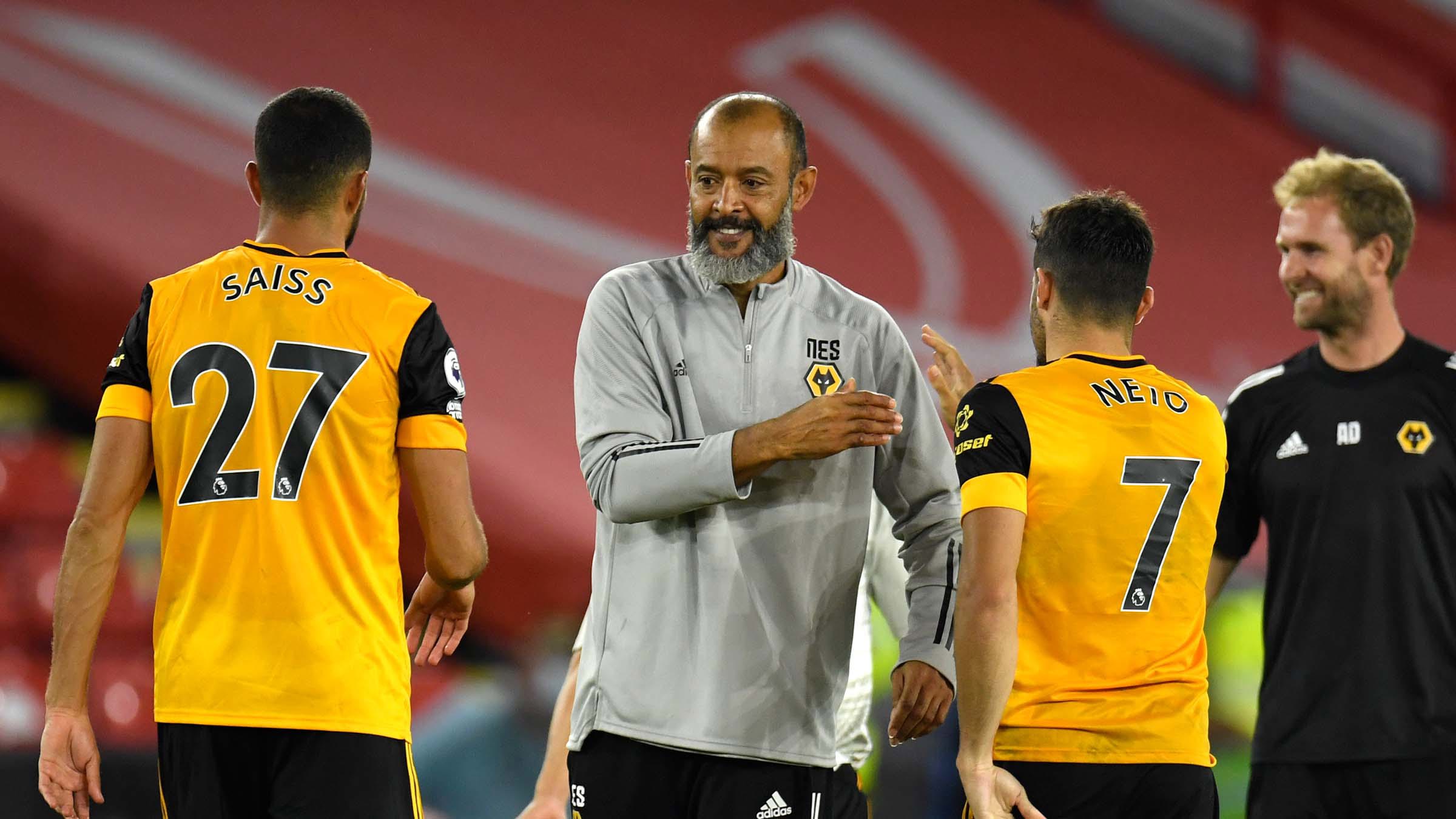 On the new signings fitting in
"It's normal in football that this type of situation happens. Now it's a new beginning for these players, inside of a team that has already worked as a unit. They come into this unit, so we can proceed and continue.
"There are always special individual cases as some are more experienced, some are really young. But we already have an identity that makes it easier for these players to integrate and start faster, to give good answers and performances.
"It takes time and requires patience, so we go along with the player to find their needs and solutions. But I'm happy."
On his style of play
"It's compact, organised, dynamic, versatile, with a true belief we can compete well in every match. First is to try and enjoy. We try to be entertaining and play good football, so our fans can enjoy our team."
On his passion on the sidelines
"I always try to be myself in every moment of my life. When you like what you see, you're happy. But when you don't like it, you're not so happy. But it's always about being focused and trying to search for what I can do to help my players. That's my way of thinking and acting."
On reflecting on the past three years
"I look back with joy, proud of being part of something that began in the Championship. It was a big challenge, and we did it with a lot of passion – enjoyed it. We got back to the Premier League to compete with the best teams in the world.
"After the first season, the beginning was tough. But we achieved something amazing, getting Wolves into Europe again. It was massive for the club.
"All these things helped us build what we wanted – a competitive team full of talent. It was really enjoyable. We want to sustain these foundations, sustain performances with a small squad. It's a natural growing process. We have a strong foundation which we are able to continue, growing and evolving to become better."
On what happens next
"My mind is always about how we can be better the next day. This is the spirit of our players; every day is a chance to be better. It's about being inside of a club that wants to grow and be better, so it's up to you to commit to that philosophy.
"It's not easy, and the speaks hugely about the commitment of the players. We knew it would be difficult, but they have embraced the challenge."

#LEEWOL