5th October 2020
Pedro Neto was delighted to score his first Premier League goal at Molineux but wished that supporters were in the stadium to celebrate with him.
The forward's strike was the difference in a tight contest, which opened up in the second period as Wolves tried hard to take all three points, but Neto feels the team showed great character to bounce back from last week's disappointment at West Ham.
On his winning goal
"It was very good to score a goal, to help the team take the three points. It was important for us, so I'm very happy.
"It was very important, we came from the defeat against City and then West Ham, so we knew we needed to improve, to change our minds to go forward, so today we worked harder than the other days.
"We improved since the last game, so we take the victory. It was very important in a difficult game, so we are very happy."
🎯 @pedrolneto7 pic.twitter.com/HUNpEz4fTe

— Wolves (@Wolves) October 4, 2020
On celebrating without the supporters
"It was my first goal at Molineux in the Premier League and without fans it was difficult. It was special, but without the fans it's difficult.
"But it is my celebration – I run and then slide on my knees – and there's usually fans there, but today there was not fans there, but it was still very special for me."
On a first win in three
"We know Fulham have had three defeats since they came up from the Championship, but we knew that we would come stronger too.
"But today we worked hard, we've been patient since the beginning of the game and we worked well. We lost a bit of control at the end of the game, but we are very happy because we achieved the three points.
"It shows the character of the squad because we came from the defeat, but we know that we have to work hard, and work as much as we can, because we knew this game would be very important to get the win. It was a must-win game.
"We showed today the mentality of this team."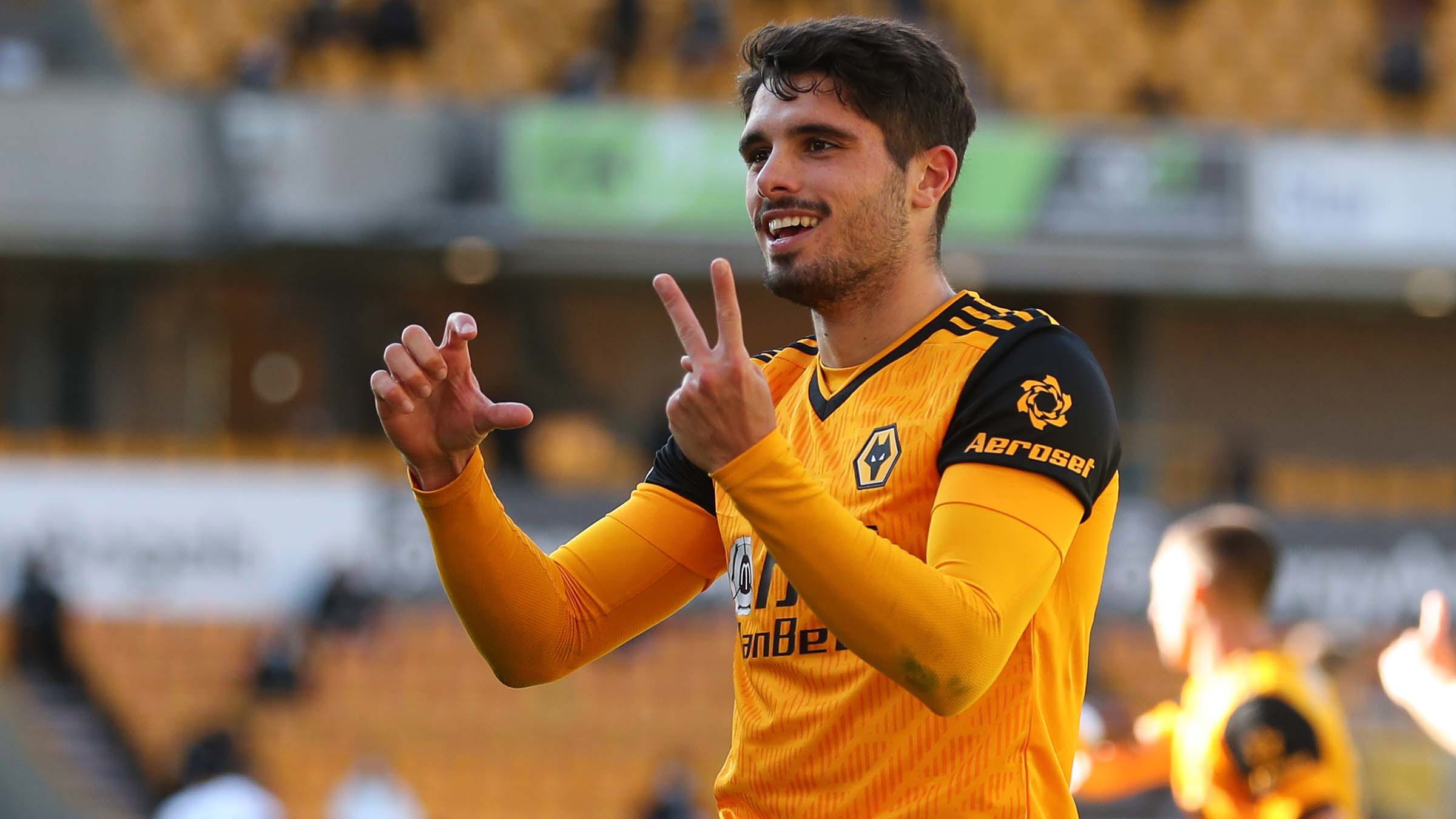 On an improved second-half
"We had to be patient. Not only to play side-to-side, but try to break them more on the middle, and I "think we did it in the second-half."
On welcoming new players
"The quality of the players that have come is very high, now it's about us trying to help them to adapt. Like Nelson, it's going very well and he played this game very well, and we're trying to help them what the ideas of the team are because we are a different group.
"You have to work hard when you come into the group, and they are working very well. They are adapting to help the team, and I think the future will be very good for them here."

#WOLFUL