30th September 2020
Conor Coady says Wolves feels like home to him and his family and he's honoured to have committed his next five years to a club which holds a special place in his heart.
Five years on from signing from Huddersfield Town, Coady is now Wolves captain in the Premier League and a full England international – an incredible journey which has involved a Championship-winning campaign and a series of thrilling cup runs. The now defender has made little secret of his love for the club during his time in old gold and leads the team out with genuine pride every week, so had little hesitation committing his long-term future to the football club.
On a great day for club and player
"It's an incredible day, honestly. I look at what this club has given me over the years, and it feels like home to me – it has done since the first day I came. I'm honoured to play for this football club every day, so to sign a new deal is absolutely incredible.
"This is somewhere I've grown to love. On the first day I came, it was incredible the way people treated me and what the club gave me. Over the five years I've had kids, and this is all my kids know, all my family knows. When I play of a night and my kids can't watch, they come and wake me up to ask what the score was.
"Wolves is all they know. I watch football every night in the house but it's always Wolves, my little lad Henry is five and he plays FIFA and is always Wolves. He's not getting Coady or dad on his shirts anymore, he's getting Raul, Neves, Adama, all they've known is their dad playing for this football club and it's incredible."
On the latest stage of his journey
"I can't put a feeling on it, only that over the five years, everybody knows how much I've loved being here. I'm the sort of player who lives for the moment. I live for the present. You can never predict the future.
"You always want the future to go well and when I first signed for this football club, all you wanted was to get promoted. The year before I signed, we finished seventh and just missed out on the play-offs, so I knew how big this club was, I'm a football fan first and foremost.
"I was lucky a club like Wolves came in for me, when I was at Huddersfield, and when I got the phone call at the time, I said, 'Let's get this done'. Now I've been here five years, it's been absolutely incredible, and it's a place I feel at home."
#Coady2025 pic.twitter.com/tyVRHtfZUX

— Wolves (@Wolves) September 30, 2020
On what the club's done for him
"I've got a lot to thank this football club for. What they've done for me over the last five years has been incredible. It's been special for me to experience these moments with the club because we've been through a lot – different managers and different ways of playing.
"The new owners came in and have been incredible for the club and changed the whole direction, as well as the manager in the last three years. I'm very proud to be part of this club every single day and to look at where we were and where we are now, I think everybody would agree it's remarkable.
"Now, it's important we keep helping this club grow as much as possible because that's all we're here for, it doesn't matter about me signing this, it's amazing for me and my family, but the most important thing is trying to help this club grow further down the line."
On a hunger for more success
"You can't be satisfied. This is an amazing thing the club's given me – I'm so, so grateful for what this club's given me over five years. It doesn't stop me wanting to improve and help this club as much as possible. Luckily, the last three years have been incredible.
"We're all lucky to be part of this club – this club's incredible, I think everybody will agree. I think the way the club's moved in the last three years has been remarkable. It's massively down to the manager and his staff, and obviously the players who've come in.
"I'm lucky enough to be a part of it and as long as I'm helping my team mates every day, and helping the team move forward, that's all I want. The ambition of the club is brilliant, but we've got to match that."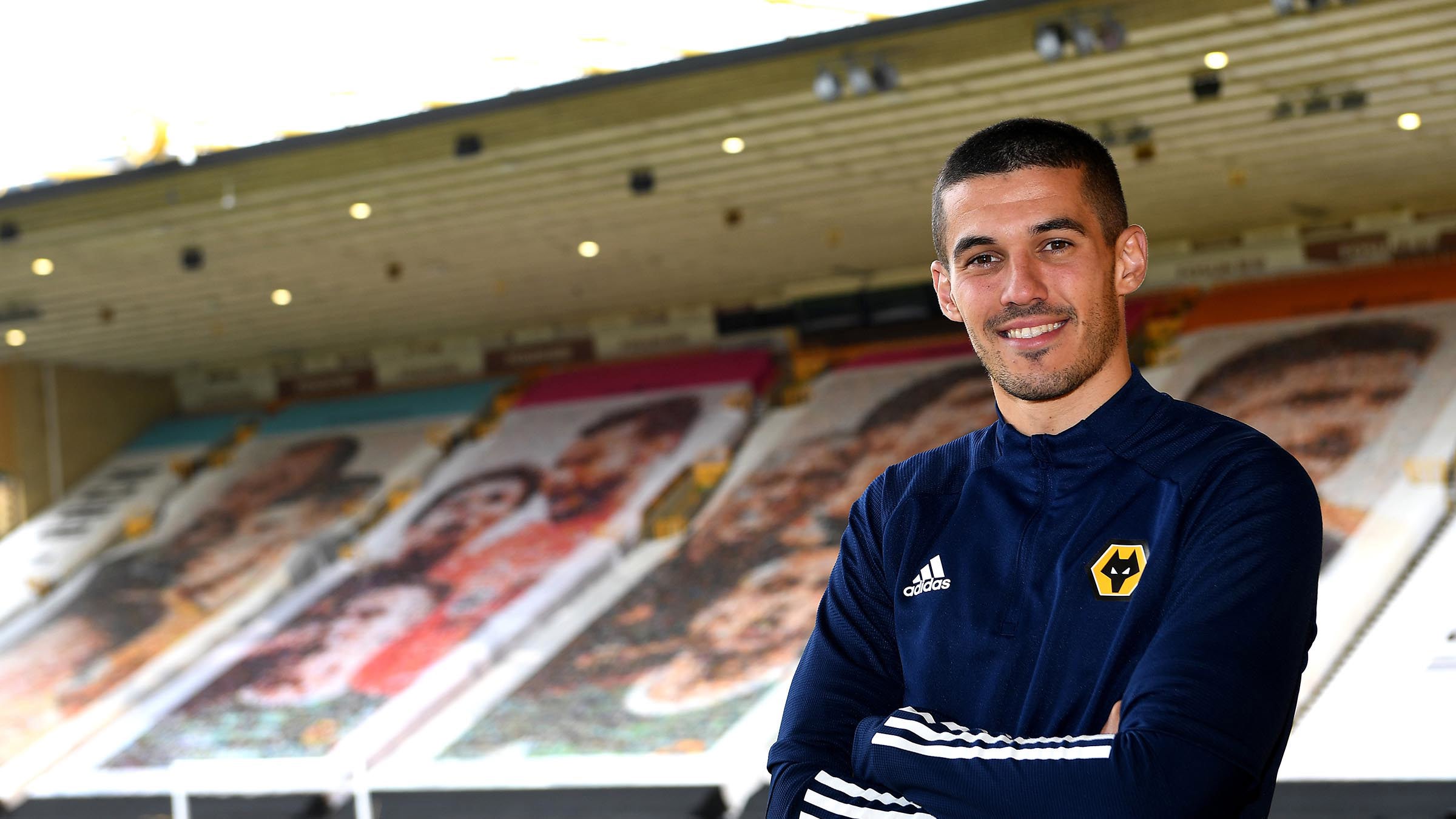 Read more: Captain Coady commits future to Wolves

On dreaming for free
"It's a great saying. We saw it a lot last year in the Europa League. I dream of things every day. I look back on the games where we missed out, the Sevilla game, the FA Cup semi-final, I've never watched that game back, but things like that would be incredible.
"Dreaming is for free, we dream of things every day, but it's important we live for the present. We know now we have a lot of improving to do and we'll make sure we do that by listening to the manager day in, day out."

#Coady2025