27th September 2020
Nuno Espirito Santo highlighted a number of areas where his team came up short at West Ham United, which contributed to defeat in the capital.
The Hammers hit four past Wolves on Sunday evening without reply, and Nuno's side struggled to muster much in the way of a response at the other end. While disappointed with his side's defending, Nuno believes there was more to the defeat than that, and the job is now to highlight errors and eradicate them next weekend against Fulham.
On a disappointing performance
"We played very, very bad. We made mistakes, we didn't play good and West Ham were better than us. Since the beginning, we were defensively very bad.
"It was numerous factors. Lack of concentration, anxiety and mistakes. No organisation, something we have to look at and improve. We were not able to break them and in the second-half, very bad."
On the first goal
"The referee decided. I'm not sure if the ball was moving, at the moment I thought we must stop the game and not allow a fast free-kick that got us with no organisation, no balance, but the game was beyond this moment.
"The game was more than that. Even after that, it's not an excuse. We must bounce back, maintain shape, things we didn't do well. After that, the team didn't show composure to stay in the game."
On his team's defending
"It was very bad, we defended very bad. We were not organised, winning duels. Antonio caused us numerous problems. Each time they went for an attack, it was a chance on goal.
"We were not playing fast enough and defensively we made mistakes that they punished."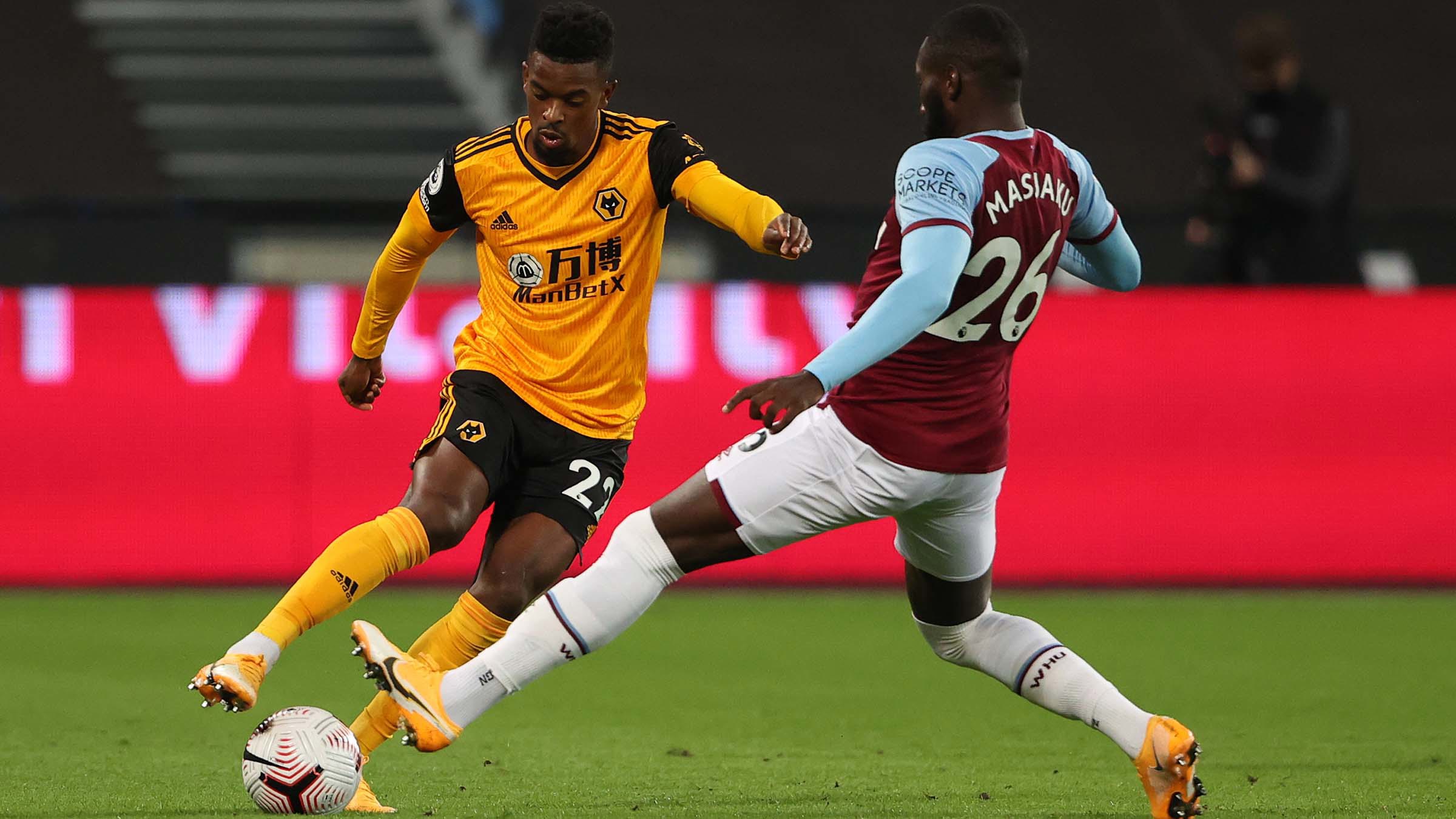 On improving quickly
"It's part of the job, we have to go and work harder to find a solution. The players must bounce back and react to it.
"It's about improving what we want to do. The solution is inside and what we have to work on. Now, we have to look at the game and the solution is inside. It's improving the players."
On Semedo's debut
"He did OK. He still needs complicities with teammates, within the idea. All these things we should work on. We don't change our idea."
On tiredness not being an excuse
"It's for all the teams. No excuses. We spoke about it in the first game of the season, that it was a quick turnaround at Sheffield United and reacted. Today was clearly not the way we want to play."

#WHUWOL