21st September 2020
Nuno Espirito Santo is aiming to build a Wolves squad stronger than what has come before during the remainder of the transfer window.
Ahead of this evening's Premier League clash with Manchester City, which will come too soon for new recruit Ki-Jana Hoever to be involved, the head coach spoke about how the signing of young and versatile players with a positive work ethic – like the former Liverpool defender – is the way forward for the club.
On preparing for Man City
"It's a weird time for every team. It was such a quick turnaround and everything is so new for everybody. But we know how good Man City is, everybody knows, and we cannot expect anything other than a tough game for us.
"I don't know what Man City team is going to be on the pitch on Monday, I don't know, but what I know is that we have to prepare really well our game, prepare ourselves for a really tough game.
"All the players have to be ready, but I cannot predict in this moment who will play for Man City."
On building his new squad
"We must be stronger, because the challenges ahead of us are more difficult than the ones before. This is what we have to build; a squad which is stronger than before.
"We are still working, and we have to be ready to operate, because as long as the transfer window is open, we have to keep working."
Wolves is a huge club. Wolves is a big, big club and we are proud to say that.
On having transfer targets in mind
"We know the target, we know what the squad needs and we want – as soon as possible – to finish our squad, knowing that the transfer market is still open and anything can happen.
"We have to react to it, and we need to finish our squad."
On embedding Ki-Jana Hoever into his squad
"He's not only a prospect, he can give and can give solutions to us. He's a versatile player and he goes inside of our shape, capable of doing two clear positions.
"This is the profile of players that we want; young, and with a lot of potential. I'm looking forward to trying to help Ki fulfil his potential, and he will be a very good option for us.
"He's versatile, but we need to fulfil the right wing-back position, in addition to him. It's not the point that he's not experienced, you look at our squad and you see that we still have gaps to fill."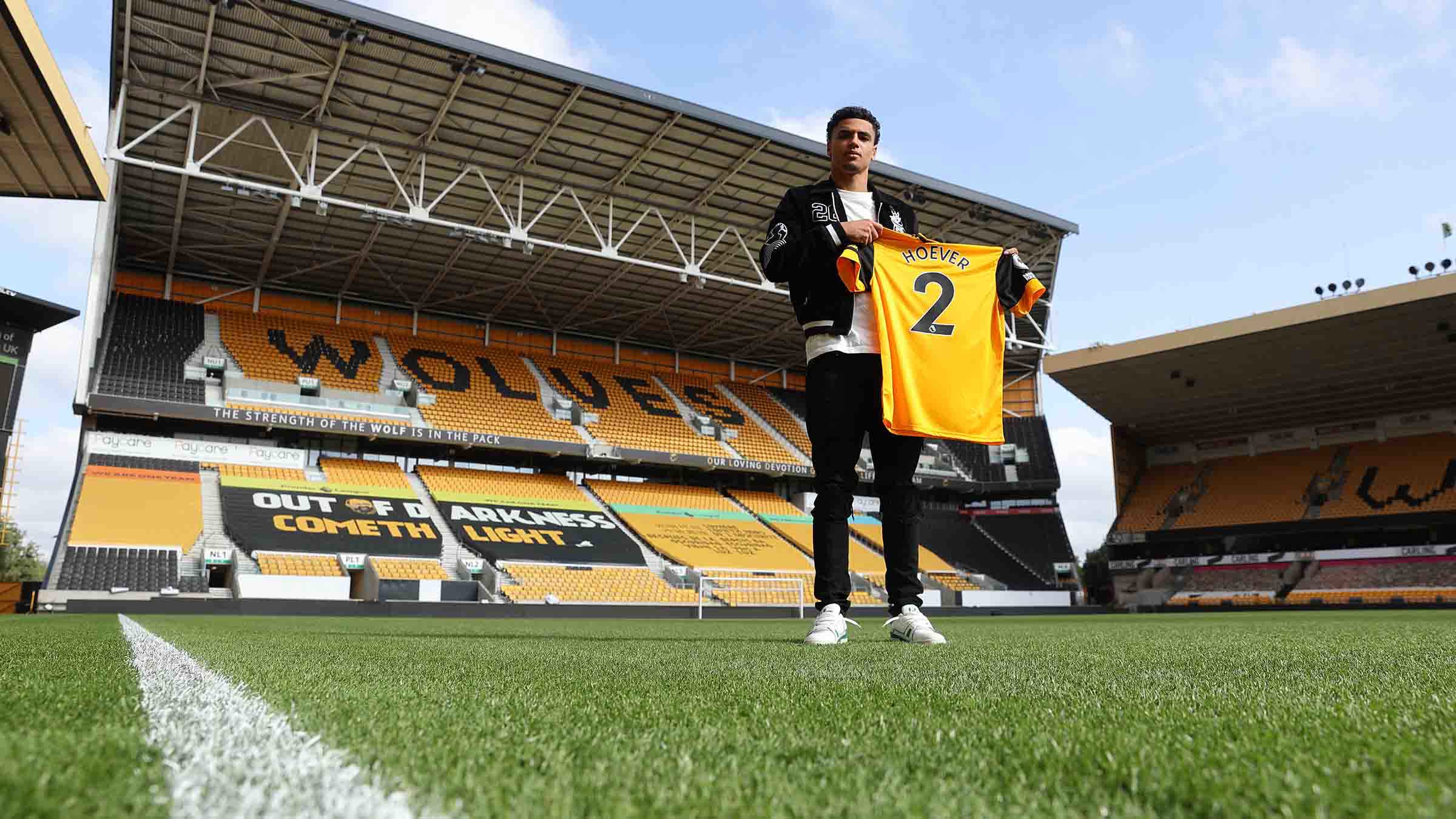 On new signings having the right work ethic
"It's one of the things that is important for us. The team spirit and the bonds that we create and that we already have as a squad is our best foundation – the relationship and the friendship that the players have.
"When you have a good character coming in, like Ki is, because we have good reports and good messages coming in on him, we only are delighted for him to join.
"At the same time, his talent is immense, and that is what we want to work on."
On Wolves not being a steppingstone to other teams
"It's not the way that I see it. It's not my view. Wolves is a huge club. Wolves is a big, big club and we are proud to say that."
On players stepping up
"Not only Pedro [Neto] and Daniel [Podence], but all the players have to grow and improve.
"It's not about individuals who are replacing A, B or C, it's about a squad who work together and become better to face the new challenge that is ahead."

#WOLMCI