22nd September 2020
Ruben Neves believes Wolves showed what they're capable of in the second-half against Manchester City.
However, the Portuguese also insisted Wolves must not "unbalance themselves" after conceding – a factor which proved damaging against the impressive City in the opening half. Kevin De Bruyne's penalty put the visitors in the ascendency and, once the second goal went in, Wolves' task was an uphill one, but their number eight in the middle of the park took positives from the mid-game improvements.
On an improved second-half
"It was a really hard game for us, but I think we adjusted at half-time and showed in the second-half what we can do.
"To create a lot of chances against a team like Man City is not easy at all. I think we did a great second-half, but let's see the mistakes we did in the first to grow and improve for the next game."
Podence ➡️ Raul ➡️ ⚽️pic.twitter.com/RZYpmPIXHZ

— Wolves (@Wolves) September 21, 2020
On a different first-half
"We know Man City are a great team. They have a lot of quality in their squad. I think we conceded the goal at our best moment of the first-half, the moment had a little bit more of the ball, the moment we were controlling more of the game.
"Then the penalty came, it was difficult for us to react, I think we were a bit unbalanced after the first goal. We need to improve on that because we cannot unbalance ourselves, even if we concede.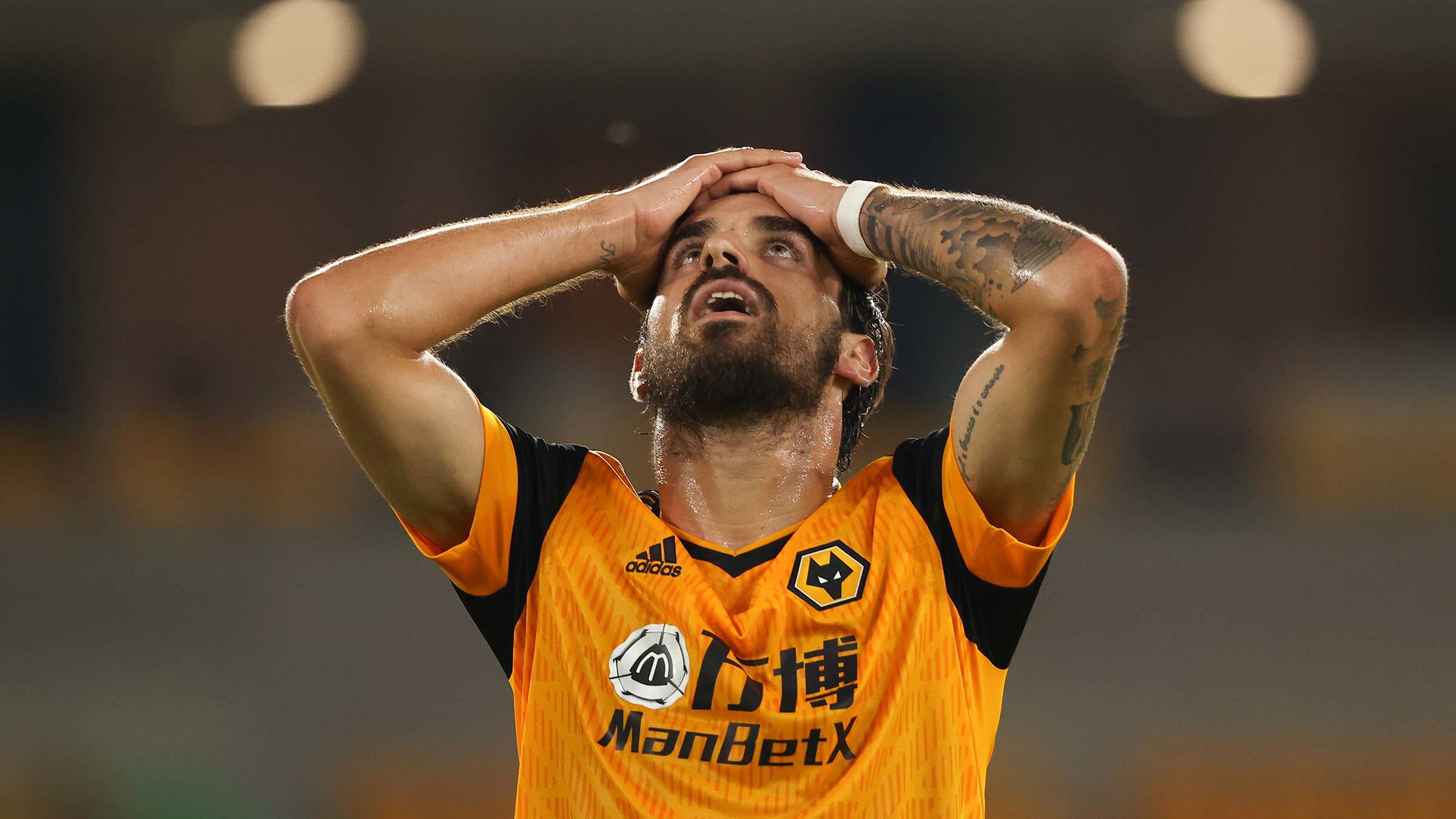 "We conceded the second after that and going for a result when 2-0 down against Man City is not easy.
"Again, we reacted well in the second-half, created a lot of chance, we could get a draw, but unfortunately were go home with a defeat."

#WOLMCI