20th September 2020
Fabio Silva knows he still has a lot to learn after joining the Portuguese contingent at Wolves as the club's record signing this summer.
The 18-year-old made his full debut for his new club in Thursday's Carabao Cup defeat to Stoke City at Molineux, having been on the bench for Wolves' Premier League victory against Sheffield United earlier in the week.
But the striker, who will be hoping to make his first top-flight appearance on Monday night as Wolves host Manchester City, insists he is taking the advice of Nuno Espirito Santo and his new teammates to help improve him as a player.
On joining the club's Portuguese contingent
"It's really good being here with all these players who are people I look up to and all the familiar faces gave me the confidence to come.
"I had a great welcoming because they took me in differently and it was easier to feel part of the team this way.
"But it was not just the Portuguese players but everyone else too – they are amazing people and that is what sticks with you.
"I really liked the way they welcomed me, put me at ease and I think that's the most important part."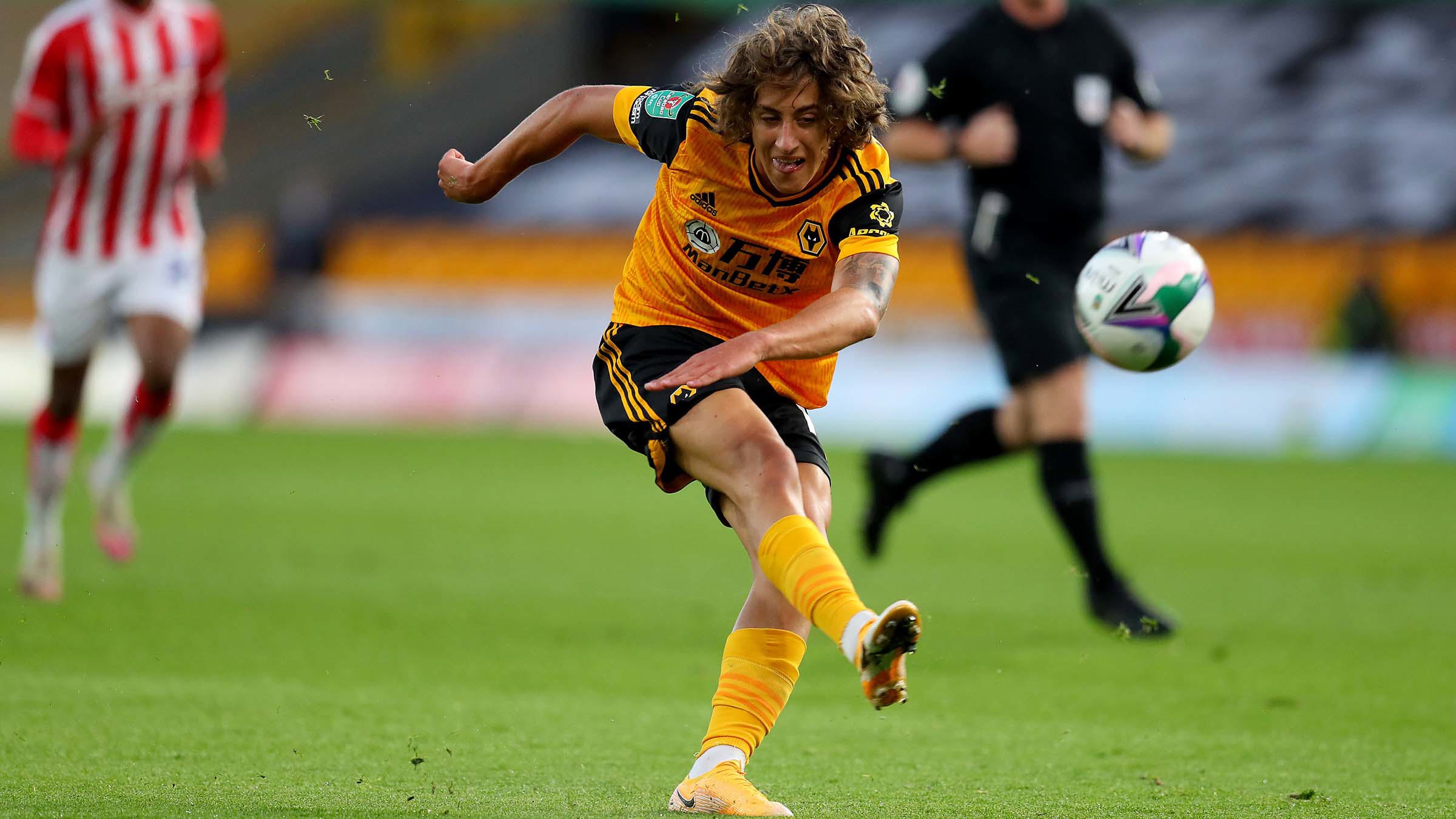 On breaking Neves' Porto records
"I am very happy because I think Ruben and I have a very similar story. We left Porto quite early on and came here.
"I know that the transfer fee broke a record as well, but I think that is normal, something that just happens, but for us, as players, we don't have to focus too much on those numbers.
"It's more about learning every single day on practice with my teammates and the manager and try to do what I am asked to do to help the team and help them reach their goals."
On aims for his Wolves career
"What drives me is to listen to the manager. I have a lot to learn, and I think I will learn a lot with him. I want to take all the advice the manager gives me and take it to heart.
"I want to make assists, score great goals and help the team in all aspects. I am fully convinced that it is the right club to help me grow and mature.
"This is the club that will give me the right tools to accomplish what I want; to become a better player, to help me improve in areas I need improvement on and I think it is a club very close to home due to all the people here."

#WOLMCI