14th September 2020
Nuno Espirito Santo expressed the pride he felt from seeing Conor Coady make his international debut for England last week but insists the credit for his rise to the senior side is solely down to the Wolves captain.2020/
Coady put in a man of the match performance as England drew with Denmark in Copenhagen last week, and Nuno admits that his skipper told him about the nerves he was feeling before his first senior cap.
Ahead of this evening's 2020/21 Premier League opener against Sheffield United, Nuno also spoke about what his three new signings, Fabio Silva, Marcal and Vitinha will bring to the team and if they would feature in tonight's match.
On seeing his players represent their countries
"What I feel is truly happiness when I see them on the TV with their countries. I share the pride and the joy that they feel in that moment, because it's about that.
"The work of the coaches or the manager is to improve the players, take the best of each one of them and I'm really happy to see them grow.
"Then, after that the national team coaches look at them as options to represent their countries. It's the ultimate moment of a football career for a player to represent his country.
"I'm delighted that I can help."
On Coady's England debut
"I don't know how many hugs I gave him! I'm truly, genuinely happy for what Conor has achieved. It's amazing.
"He shared with me the feelings that he had before the game. He said that he was more anxious than usual, but that is normal. When you play for your country, you know that you have millions and millions of people looking at you, and that has an impact.
"But that impact and the way that he performed for England will make him better, because after he will be able to deal with this pressure.
"He has a lot of credit for the way he's been. I don't know if there are many players who have played as many games [in the past two seasons] as Conor.
"He's amazing. Words are not enough to describe what Conor has achieved and is doing."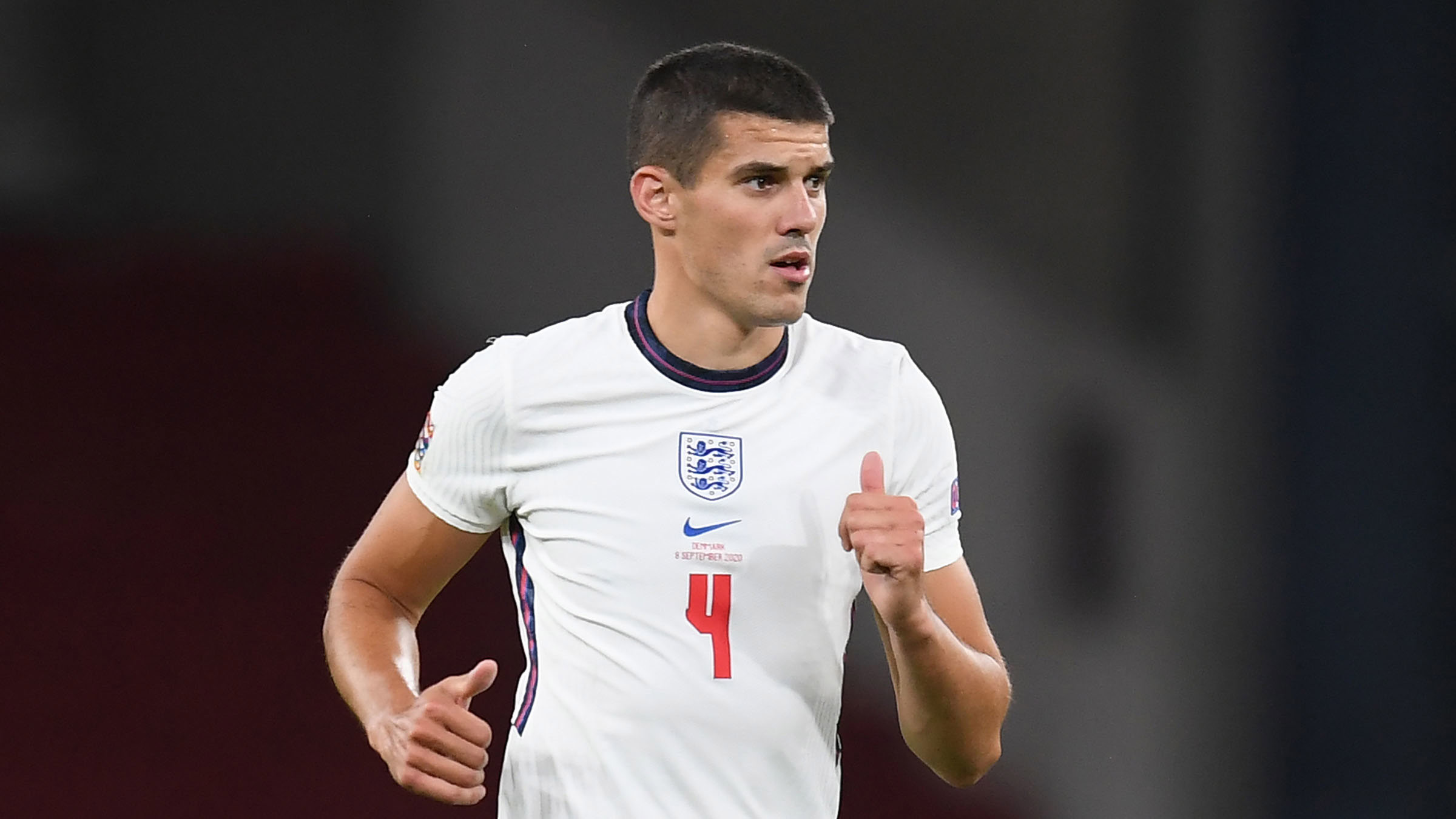 On expectations for Fabio Silva
"What we look at is the talent of the player, the quality of the player, and the ability and the capacity that the player has to come and adapt as fast as possible to our idea, to our squad and to our environment.
"We are really happy with Fabio. How we are going to do things is what we still have to decide, but for now, he's working really well and he's adapting fast.
"I didn't expect anything else because the core of the squad is here; our rules, our ideas, the way we socialise, it's so evident that he really integrated well.
"After that, it all depends on our decision. All depends on the player, the time that he needs, but one thing is certain for us – quality and talent, Fabio has a lot."
On the signings of Marcal and Vitinha
"It's the same approach; give them time to consolidate, give them time to integrate to the way and how we play, and then support them.
"Every day they have to adapt to a new city, they have to adapt to a new competition in the Premier League, all these things will require time, but Vitor and Marcal are integrated.
"They are different situations, Marcal more experienced than Vitor and Fabio, but this is always our idea, it's about mixing experience with youth and taking advantage of this combination."
We are really happy with Fabio. How we are going to do things is what we still have to decide, but for now, he's working really well and he's adapting fast.
New players to feature in tonight's squad
"For sure. The decision has not been made yet, but if you look at our squad, everybody's going to be involved.
"It's always been about that. Even players who are not going to be on the pitch and will be in the stand, must be involved on the game, in the game preparation and viewing the game. This way we can prepare the next one faster."
On work still to be done on transfers
"The transfer market will be open until 5th October, so how we look at the transfer market is that anything can happen.
"We have to keep on working, keep on finding, and if we feel players should come here to help us then it's always the same approach. We'll be really careful in our decisions because we cannot afford mistakes.
"The situation is clear, the transfer market is open and us as a club, we have to keep on working because nothing is closed yet. Ins and outs can happen and football changes in one minute, so you have to be ready as a club to react to eventual things that can happen.
"But we are working. The squad is not complete yet."

#SHUWOL