13th September 2020
Nuno Espirito Santo is relishing the fresh challenge ahead after signing a new contract as Wolves head coach.
The Portuguese, who in three seasons has won promotion to the Premier League and guided Wolves into Europe, has signed a fresh three-year deal and is now looking ahead to the new campaign with excitement.
On committing to Wolves
"I feel good. Ready for it. Looking forward to it. Working really hard for it, because it's a new cycle, no matter what you did before, it's about what's in front of us and this is what we think we should do. Let's prepare well, let's challenge, do the way we do things, fight for it."
On a new cycle ahead
"It's something normal in football. It happens in all the seasons. It happened since we arrived from the Championship. The players that started with us, Danny Batth was the captain of the club. He was with us in the beginning, we don't forget about all the people involved in these three seasons of hard work and success, especially the way the fans have enjoyed it.
"A lot of people have been here, a lot of people have come in. Things have changed, the team has evolved, has grown, the squad, it's normal. After that, it's situations that happen in football. Players go to different clubs because they need to, some of them want to, but there are some people who will never be forgotten.
"When new players come in, it's the expectation of trying to help those players become better so they can help the team and grow, because the club is growing, the project is moving forward step by step, each day with the same ambition of becoming a big, big club.
"Now, for example, if our players go to big, big clubs in the Premier League, it's a sign that they have been working good and hard, so they look at options to become players of top six teams. Let's look at us and what we know is that what we did in the past can only show us the way to the future. Like a pack."
#Nuno2023 pic.twitter.com/gnBGqIJHTf

— Wolves (@Wolves) September 13, 2020
On his connection with the fans
"It's all about the fans, since day one. I still recall the first contact we had with the fans was the pre-season of the Championship in Austria. I was asking myself, 'We are so far away from home and there are still people here'.
"So, that showed a love that the fans have for the club and the help that they gave us was huge. It's all about them. We miss them, during the pandemic it's been very hard for us as a squad, the players, the bond we created in such a long season that we had. The number of games we shared together and we really miss them.
"I think the best way to be fair to them is say we will be here, so when they return, we can stay and enjoy again together, this is the best thing. It's easy to decide because we, as coaching staff, want to enjoy, we want to make things happen, just helping the players to become better so the fans can really be proud as a Wolves fans and enjoy the players and create bonds again. We miss the fans but will be together again."
On a team effort with his staff
"It was never about me. It's not like this in my life, so it's not like this in the way we work. It's about us, it's about we. There are many, many faces that you don't know, fans don't know, that work really, really hard. It's about all the club. We have to not separate what's happening.
"The team and the squad and the way we play, and the game and the match, this one thing, but behind the scenes there's a lot of people at the club that really helped. I think it's our identity now, it's the way we operate as a club, we are like a small family.
"Everybody feels comfortable, knowing their roles, their responsibilities, and the standards are very, very high. We will keep these standards so we can proceed. Every statement, every employee from the club has responsibilities to help and make things right."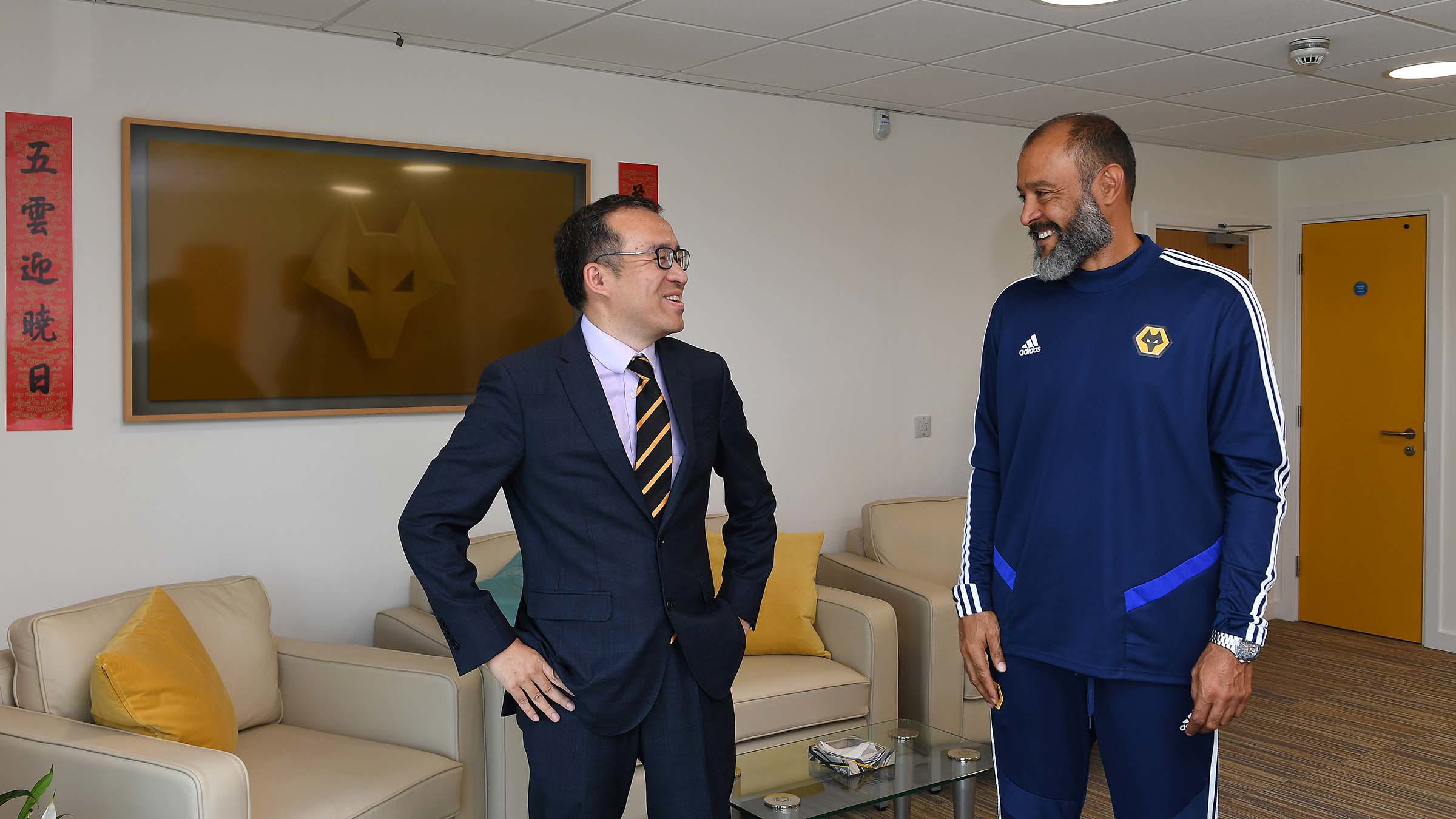 On how far the journey can go
"The next game is coming, just around the corner. If this match is for our fans, they know me, it's a day by day process. It's a commitment that you make yourself, to each day have a chance to help to do something good.
"How far? Tomorrow is how far we want to reach, to be better than yesterday and the next day, and the next day. We'll see, but in terms of how we want to do things, we want to play better, how we can do things, working very hard like we do. Dedicate every moment to give the best of each one of us every moment."

sh