11th September 2020
Nuno Espirito Santo is still expecting his Wolves players to compete when they face Sheffield United on Monday evening, despite half of his squad only returning for pre-season training on Thursday.
Having given his players three weeks off between the final game of last season – a Europa League quarter-final defeat to eventual champions Sevilla on 11th August – and the beginning of the 2020/21 campaign, as well as dealing with an international break the week before the season got underway, Wolves have been without many of their key players until this week.
However, with the whole squad now back training together at Compton Park, Nuno is hoping his players will be able to pick their form up immediate for the first Premier League match of the season at Bramall Lane.
On getting straight back into the new season
"It creates a lot of issues and problems, not only to us but a lot of the teams, but we have to find the solutions, because it's totally different to how we normally do things.
"The disruption to all of the teams is evident, so it's been hard, especially after the international break, with the players coming from their national teams – a squad not working together for too many days, but we have to face a challenge and prepare ourselves.
"We still have a few days until we start the competition, and I'm hopeful we are going to do well, so let's get ready to do it."
On having no pre-season friendlies
"I would like to have had more time between seasons, but that has been explained for everybody, due to the pandemic and due to what happened last season, the time was not enough to provide friendly games.
"If I could, I would have them, but it was not possible, due to last season and due to the international break, and it was a decision made by us that we commit ourselves to start the season knowing our first game was going to be against Sheffield.
"We cannot look back. We are preparing ourselves as much as we can and I'm confident that we're going to perform. We're going to compete – that is for sure, and then the growing will come naturally."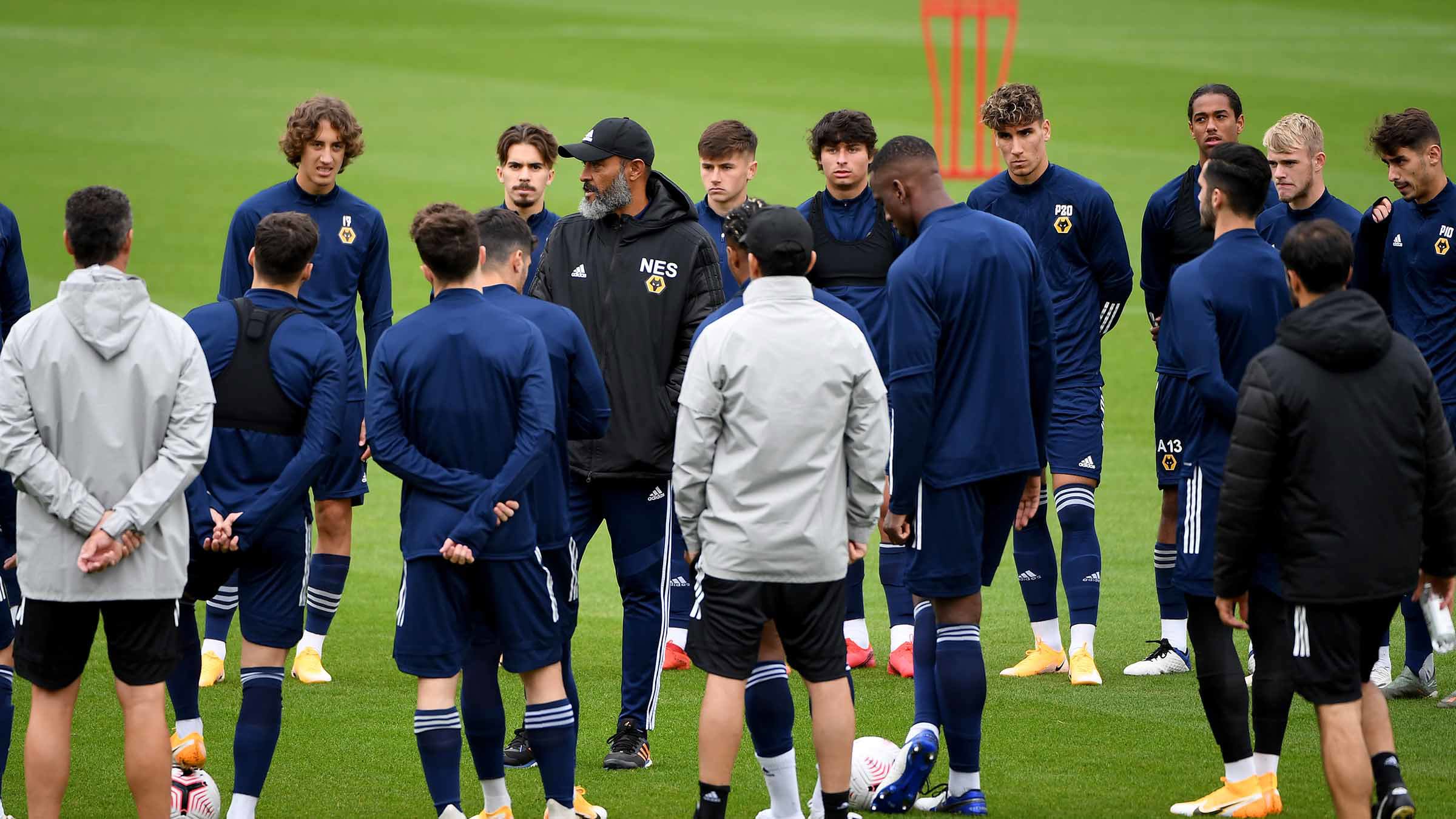 On players continuing to stay fit during the off-season
"It was never going to be a situation where the players would totally stop. We should realise that what happened last season was a very long and tough season, so our main objective was to first allow time for the players to recover from the efforts of last season, at the same time, prepare for the next one.
"We needed more time, but we understand that with the pandemic situation that is still happening, that everybody has to do an effort on trying to get up to speed with not so much time.
"What we did was basic; first allow the recovery time of the players and then after that, try to prepare them as well as possible, knowing what they were doing in their national teams was totally different for each one of them.
"Some of them had minutes, some of them had no minutes at all, so it's about trying to balance everybody so we can build to compete well."
On continuing to improve year-on-year
"What I'm obsessed about is improving the way we play, how we play – this is what we look at, this is my obsession, to improve our football. Then we'll see what happens.
"I just want to try to improve our game. Trying to be better in every moment and every situation of the game. Evolve as a team, grow up as a group. This is what we look at.
"What we did before is there, we did well, but we have a new challenge. Everybody starts with zero points, so it's a new beginning for all the teams."
We've faced Sheffield several times in the Championship and the Premier League and all the games were always very competitive, very hard and very difficult for us.
On trying to blunt the Blades
"Not only against Sheffield, it's going to be difficult against everybody. We start with Sheffield on Monday and they are a fantastic team.
"Chris, his staff and his players are amazing, and I truly admire them, as a club and as people. Monday is going to be tough, but I expect a very good game.
"It's going to be a new game. We've faced Sheffield several times in the Championship and the Premier League and all the games were always very competitive, very hard and very difficult for us.
"We expect a similar game on that aspect, but what we have to do, we have to play football."
On the three substitute rule returning
"The only change that was in the rule of substitutions was due to the pandemic, and, in that moment, it made sense.
"But I believe that three substitutions is how football should be played."

#SHUWOL