7th September 2020
Fabio Silva has the potential to become one of the best strikers in the world, according to Portuguese journalist and editor at Record, Andre Monteiro.
Monteiro has watched Silva develop during his time reporting on FC Porto and reveals to wolves.co.uk the excitement building in Portugal around Wolves' new signing.
Andre, what was the reaction to Fabio's move to Wolves in Portugal?
The people know the great potential Fabio has. We're taking about a kid who is just 18 and has already played for the FC Porto first-team, played in the Europa League and scored. He has past with the youth teams of Portugal. Of course, Wolves have bought the potential all the people see in Fabio and that was the main picture. When you want to get one of the best players at that age, of course you have to make an investment, and the way the club said that he can be one of the best in the world, I have no doubt it's true.
How would you describe Fabio as a player?
I think he's a typical number nine. When you think of number nines, they have to have a great sense of goal and a good strike. He shoots from anywhere and his technique is very good. Wolves have a great number nine, he spends most of his time around the area. If you ask me where he could improve, I have to say it's his physical game. He's not a boy, but a young man who needs more physical ability, but in terms of technique, ability on the ball and sense of goal, Wolves have almost the done player already.
How much excitement is there surrounding Fabio in Portugal?
His career until now, with the exception of the last year as he was first-team, he has been about getting goals. This is football and you don't know what's coming in the future, but if you want a centre forward with great potential, I have no doubt many fans in Portugal would point to Fabio.
What role do you see as Fabio's strongest?
Fabio is a centre forward, he plays around the area. Of course, he can carry the ball with his feet, but he's a short movement player, who gets shots on goal. You can compare his potential to Ronaldo, but the characteristics are not the same. Ronaldo has evolved into a striker, but Fabio has been a striker his whole life. When he receives the ball, he knows where the goal is, he knows the movement needed to create space to take a shot. I think he's a natural, of course he has to work, like any player, but he's a natural.
Is there a Premier League player you'd compare Fabio to?
It's difficult, but I'll give it a shot. When you see him move around the area, and his relationship with his colleagues, he's like Bobby Firmino. Bobby is a striker who is maybe an offensive midfielder who progresses to a striker. He goes on the left or right, but the main actions he takes are around the area and the little passes with his teammates who play around him like Salah and Mane. He's a little bit like that, so work with colleagues up front to create space, and he'll shoot. Of course, Fabio still has much to prove and Bobby is a world class player already.
How much will his style suit the Premier League and Wolves?
He will have to adapt. When I saw Jimenez at Benfica, I saw a striker who waited for the ball. Now, who I see for Wolves is not like that. He's a player who can go anywhere on the field, take the ball in his own midfield and go with the ball until the goal. Wolves are growing in the Premier League and have a way of playing that requires a lot of physical commitment from the players. So, Fabio has to evolve because at Porto and the Portuguese teams, he's been in dominant teams, but Wolves are not so dominant and in the Premier League context, it's not easy to be dominant for any team, even the big clubs have to prove themselves. He'll have to evolve his physical work.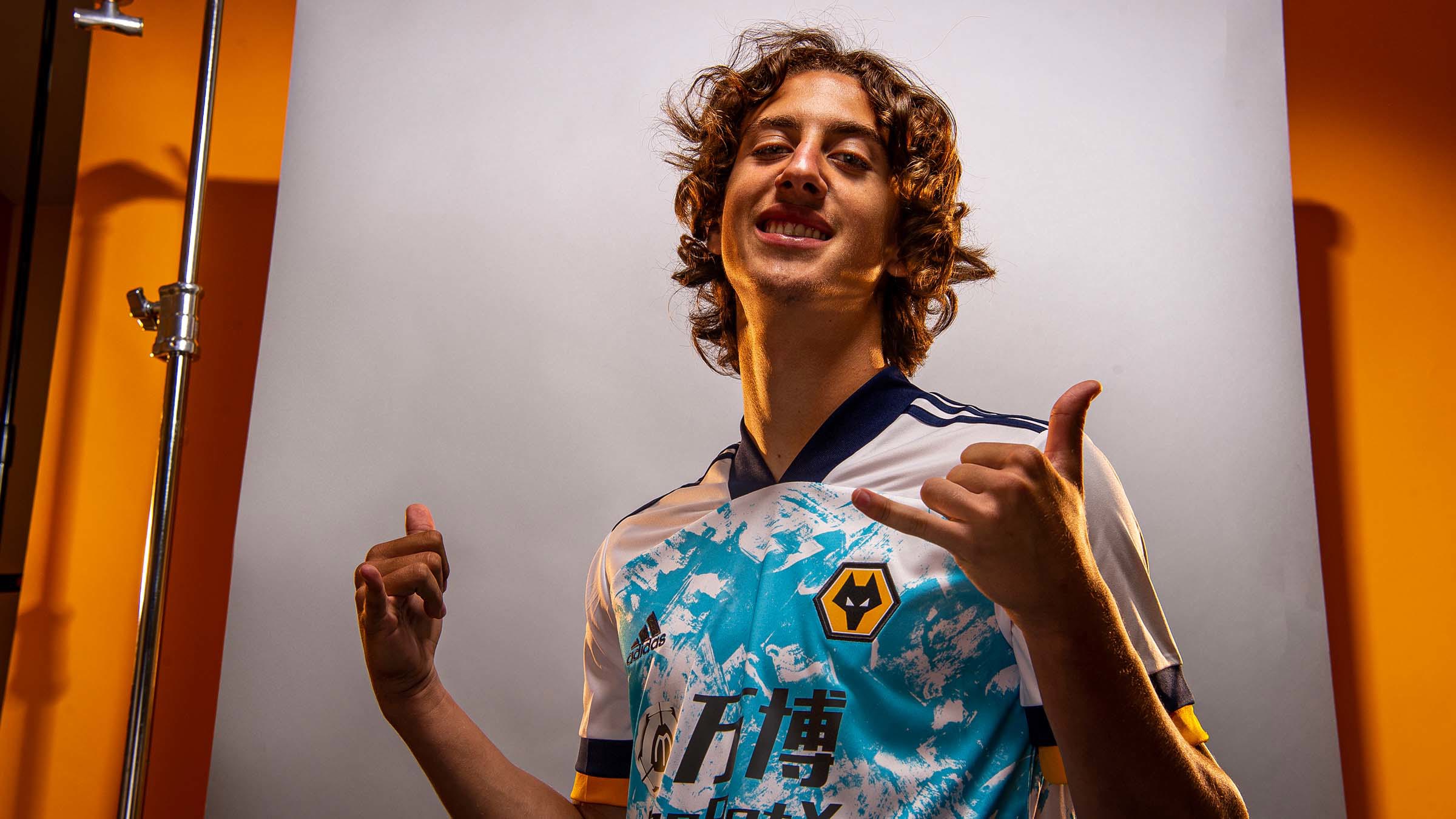 How much can he learn from Raul Jimenez at Wolves?
If you want Fabio to battle alone against the defence, it will be very difficult. He's young and will have to adapt, but if he can be supported with a way of playing that helps him get around the area, for example with Diogo Jota, with link-up play around the area, I think it will be good.
Finally, how far can he go in the game? Could he reach the top?
Yes. I think he has all the potential to be one of the greatest strikers in the next five or ten years, I have no doubt about that. Of course, like all world class players, he'll have to work a lot and try to get contacts who help him. He'll have to be smart to adapt to the Premier League, but potentially he could be one of the best strikers in the world.