11th August 2020
Ruben Neves admits every game of the mini Europa League knockout tournament will be 'like a final' as Wolves prepare to entertain Sevilla in the club's first European quarter final in almost 50 years.
In a change to the schedule, the quarter-finals, semi-finals and final will take place as one-legged ties at neutral venues across western Germany, with Wolves and their Spanish opponents going head-to-head at the MSV Arena in Duisburg in their opening game of the 'Final 8' tournament.
Although Neves is proud of the progression the club has been on during his three years in gold and black, the midfielder is hoping Wolves' year-long Europa League journey is not going to end at the quarter-final stage.
On reaching the quarter-finals
"It's a big game for us. It was our goal, since the restart of the Europa League to be in Germany, playing in the 'Final 8'.
"We achieved it. It's a big achievement for us, for the club, but we don't want to stop here, so we'll go to the game, as we do every time. We'll try to win the game. We know it'll be really hard, but we are ready for it.
"I believe we deserve to be here, as all the teams deserve to as well. To be in the Final 8 is a sign of the things we did well in the past, and it's a sign that we want to achieve something more for the club and for our fans.
"Now we are in the Final 8 we will give our best to go through."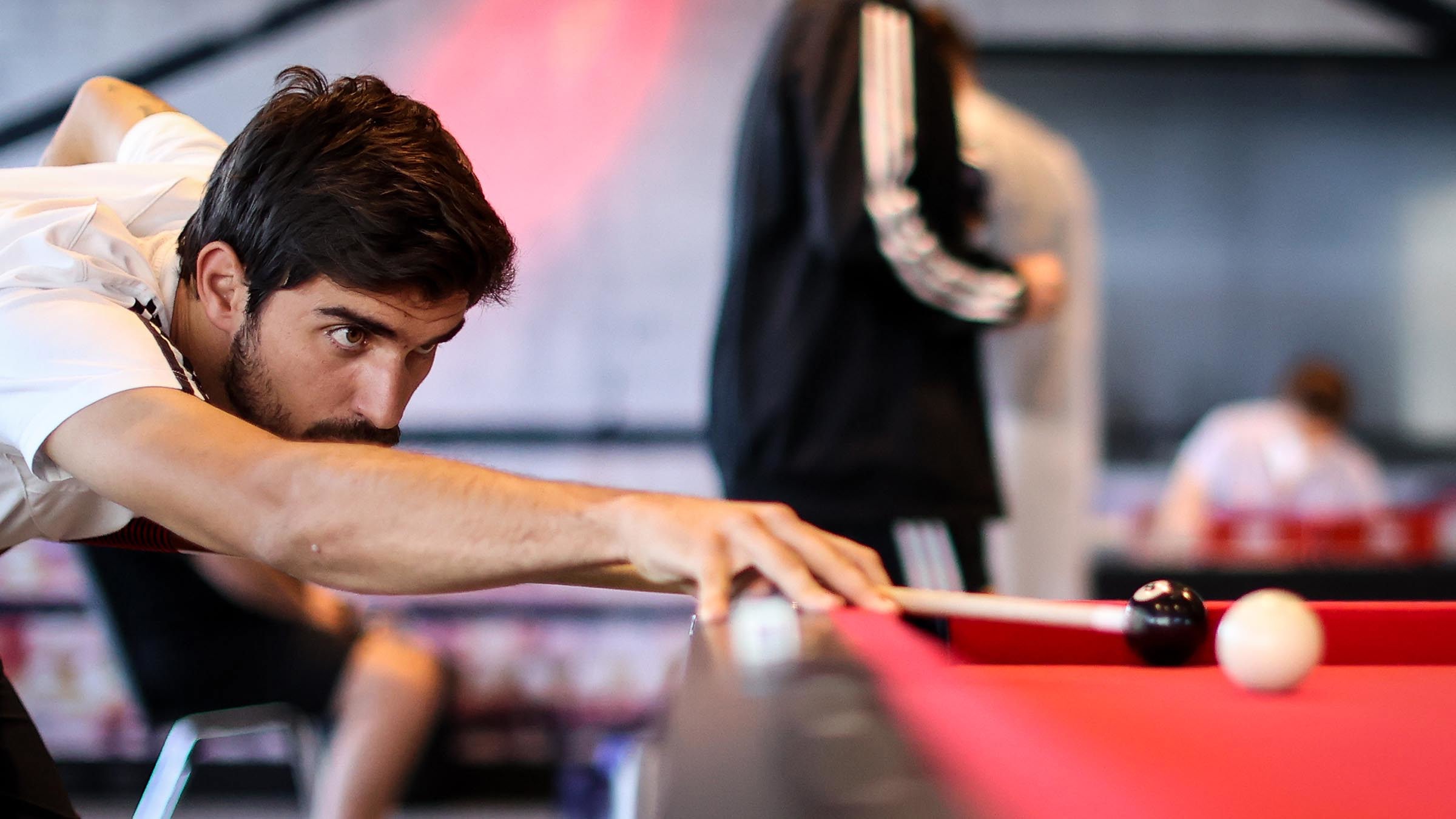 On aims for the competition
"We don't think a lot about that [winning the title]. Our philosophy since I was here was 'game by game' and now even more so. This tournament now is like all games are finals. It's just one leg, any team can go through.
"We will try to do our best to try to win the game of tomorrow, but we know we need to on our best form to win it because Sevilla is a great team.
"They are used to play in European competitions and they are a big team, so tomorrow will be a big game and we will give our best to win for our fans, who are not so used to seeing Wolves in European competitions.
"We don't think about the future because we know that we'll have a really hard game in front of us and we need to be at our best to get the result we want."
On his pride at helping Wolves to the Final 8
"We need to be proud of ourselves, we need to be proud of the club and now just try to improve even more and try to put the club at the highest level in football.
"We've tried to improve as a club, tried to get to a higher level of football as soon as we could and it's a great job from the club, from the staff, from the players, to be here after three years, but we don't want to stop here, we want something more for the club, for the fans.
"We know they Sevilla have won the competition before, but it's a different tournament now, it's one leg, it will be really hard for every team.
"There's very good teams in the tournament, so it's a completely different way to play the Europa League. It will be like a final for us and it will be like a final for Sevilla as well.
"I believe we will both do our best to win the game and I hope we can go through to the semis."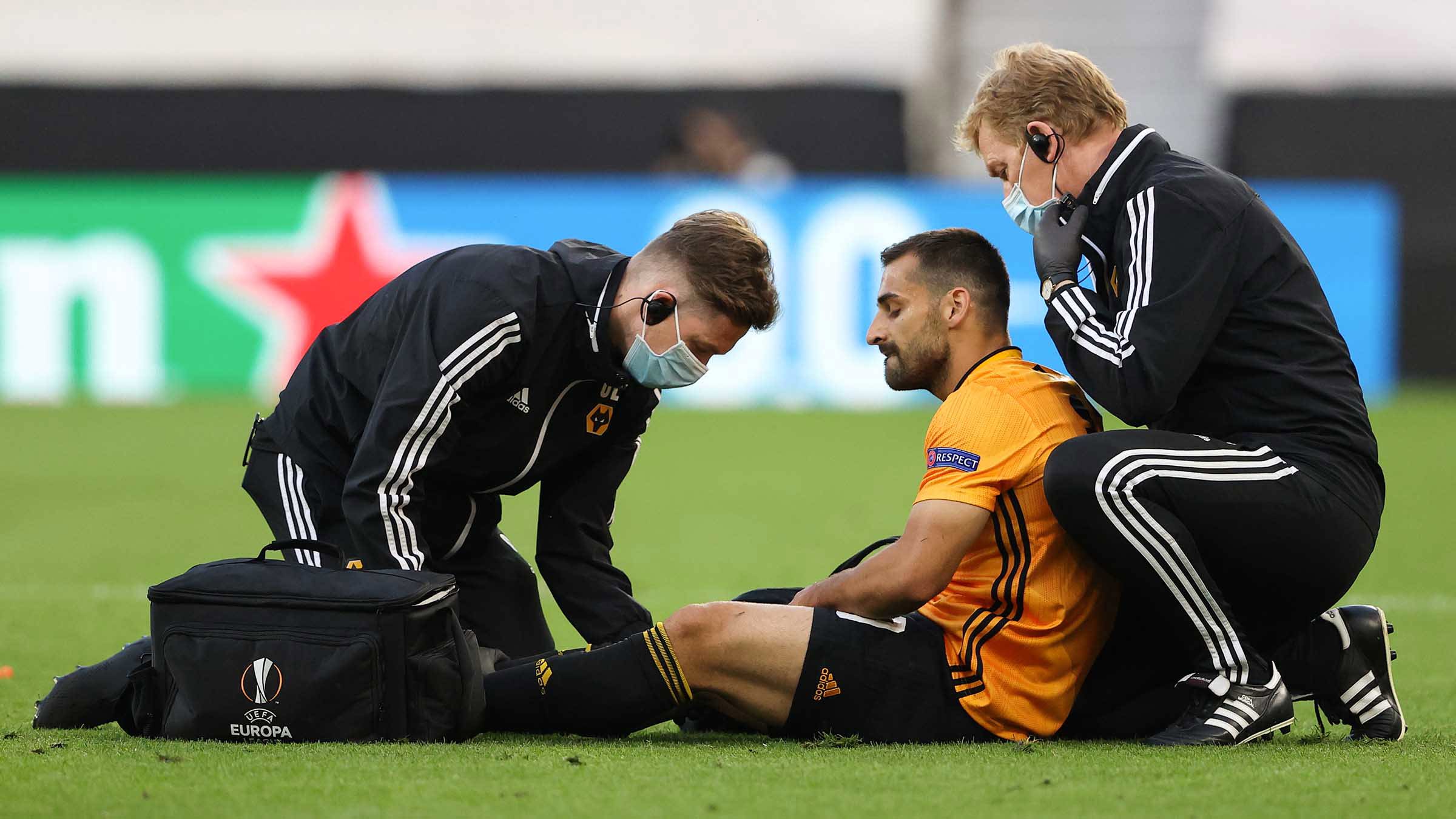 On Jonny's injury absence
"Everyone in our squad is ready to play. Everyone the coach wants to play will give a good answer because we've been working really well.
"Everyone is ready to go to help us, so I think that's a point. But our squad has been like that ever since I got here. Everyone is on track, everyone wants to play and help the team.
"Of course, we have a bit of extra motivation because we want to play for Jonny as well, after he unfortunately got injured in the last game. He's one of us and we'll do our best to give him the win."
On Sevilla's manager Julen Lopetegui
"In Portugal in 2014, it wasn't usual to see coaches giving minutes to Academy players and he arrived at Porto and put me to play at 17-years-old, so he's a very special coach for me.
"Tomorrow, I will want to beat him because I want Wolves to go through, but he's a very special coach and I'll be saying thank you to him because he started my career.
"He's a great coach who works really well. He wants to play very good football with a high press on the opponent, so it will be really hard for tomorrow.
"We need to be ready for that, but they need to be ready for us as well, because we showed already that we have a great squad, that we have a great team and that we can do really good things. I think it will be a great game to watch."
On the warm weather in Germany
"That's maybe the only thing they have ahead of us! They're very used to playing in this weather but in the UK, we don't have this weather so much.
"So, I think they're a little bit ahead of us in this aspect, but I think it's the only one and it won't make a difference in the game because we are professionals, so need to be ready to play the game in sun or the rain.
"That's not a problem."

#WOLSEV