11th August 2020
The Wolves camp used Monday to intensify preparations, on and off the pitch, for their Europa League quarter-final with Sevilla, as Adama Traore reveals to wolves.co.uk.
The Spaniard talks readers through the players' activities out in Dusseldorf, as testing and socialising was followed by media duties and a tough training session in the German sun.
Training at the stadium
On Monday evening, the Wolves squad trained at the MSV-Arena to familiarise themselves with their surroundings, as is customary in European competitions
"It was good. It was hard as well. I didn't know it would be that hard, but it was. The weather is like Spain and it was nice to feel the pitch and feel the ball.
"It's nice to adapt to the pitch and how the ball bounces. It's better training the day before on the pitch, you can see things."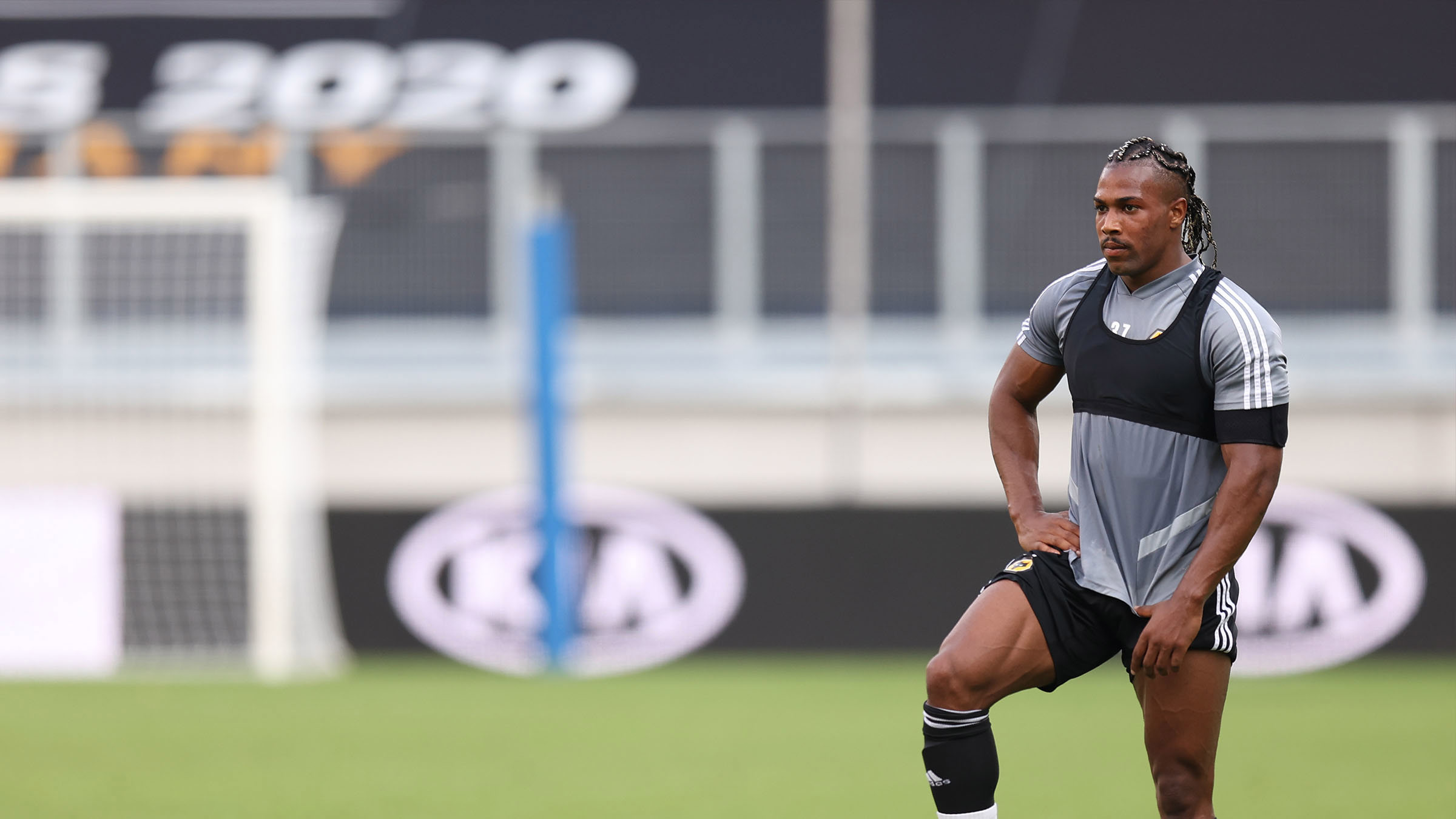 Jonny missed within the group
Traore's fellow Spaniard Jonny is absent from the trip due to the ACL injury suffered against Olympiacos and is sorely missed within the camp.
"We're for sure missing him. He's been massive, he's been quality at left-wing-back. We'll miss him, we'll be fighting until the end to win the game for him. The team wishes him all the best for the operation.
"It's sad because in the space of seconds these things happen, so it's sad, but it's football, we wish him a good recovery."
Social side of things
During their free time in Germany, the players have access to a social common room with ping pong, pool and teqball tables, which is crucial for team spirit.
"It's nice. After the pandemic, it's tough for us and everyone around the world, wherever you dedicate yourself.
"If we speak in football, it's tough also because we can't go anywhere like other people – we have to stay in the hotel and taking time to do things to enjoy and keep occupied is nice."
Bit of team bonding at the hotel.

🇵🇹👌 pic.twitter.com/wUlUsabVAO

— Wolves (@Wolves) August 10, 2020
Keeping social distance
Covid-19 tests were all completed on Monday morning, but players are still remaining sensible when it comes to social distance and safety.
"We're getting tested all the time, we have to wear a mask, clean our hands and the doctor is always speaking to the players about it.
"We know what is going on around the world, how important we should take it ourselves, and it's not only about us. It's about the people around you also, which is very important. We follow the rules and we stick together."
Media responsibilities
Pre-match media responsibilities were aplenty on Monday, with Ruben Neves, Raul Jimenez and Traore amongst those with duties to conduct.
"Normally I don't like to speak a lot before the game, I like to speak after the game, but if I have to, it's no problem. I'm getting ready for the game with the right mindset."
August 10, 2020
#WOLSEV