10th August 2020
Nuno Espirito Santo has called on his side to show they are "a good team, with an identity, committed to the challenge" on Tuesday evening in Duisburg.
The most high-profile game of Nuno's three-year reign arrives in Germany on Tuesday evening, as Wolves take on Sevilla in the quarter-finals of the Europa League. Since day one, Nuno and his staff have been building a strong identity on and off the pitch, which the head coach believes is visible every game, and that togetherness is going to be needed more than ever against the La Liga side.
On the three-year journey
"It's been a long journey, not only this season. A long journey that started three seasons ago in the Championship. It's basically the same group of players. It was about trying to build a team, creating an identity, and we look forward to tomorrow to compete well and play a good game.
"We've been able to create an identity. It's one of the most precious things in football – having an identity, based on a style of play and how we deal and socialize with our rules and tasks, how we deal with problems that happen.
"Trying to create a team, recruiting players, some take time, some not, but this is what it's all about. We have to manage the result and I'm very proud of how we've done things and now I can say we have our own identity.
"It's based on strong foundations of respect and hard work, and this is what we want to show tomorrow – a good team, with an identity, committed to the challenge."
On the foundations now in place
"The foundations are very strong because there's a great bond among the members of the squad, how we operate as a group. Inside of the process, the only thing we saw is the situation we saw with the pandemic, so our academy stopped working and the first-team is a reflex of all that happens at the club.
"Our young boys were not working, so this building process had a big problem, but it's a big foundation. Our fans, they enjoy seeing their team play, so it's strong foundations. It's one of the things harder to build, an identity and a club and team that wants to keep improving."
August 10, 2020
On the key attributes post-lockdown
"Resilience and strong character. The knowledge, knowing football has good and bad moments, it's about how you react to it and how you deal with your daily tasks. I cannot say that even one day, our players were not committed to improving and becoming better. This is the special factor about this group.
"This pandemic has affected everybody. Not only football, but society. We've been able to take care of each other well, with the help of our medical staff and the respect that we have for each other is huge and can't stop."
On missing Jonny
"It's a tough moment for everybody. Jonny's an amazing and important player for us. He's been with us some time now, he's a fantastic boy – a truly important member of the team. We wish him all the best and we know that he's going to be outside, but his spirit's going to be here with us."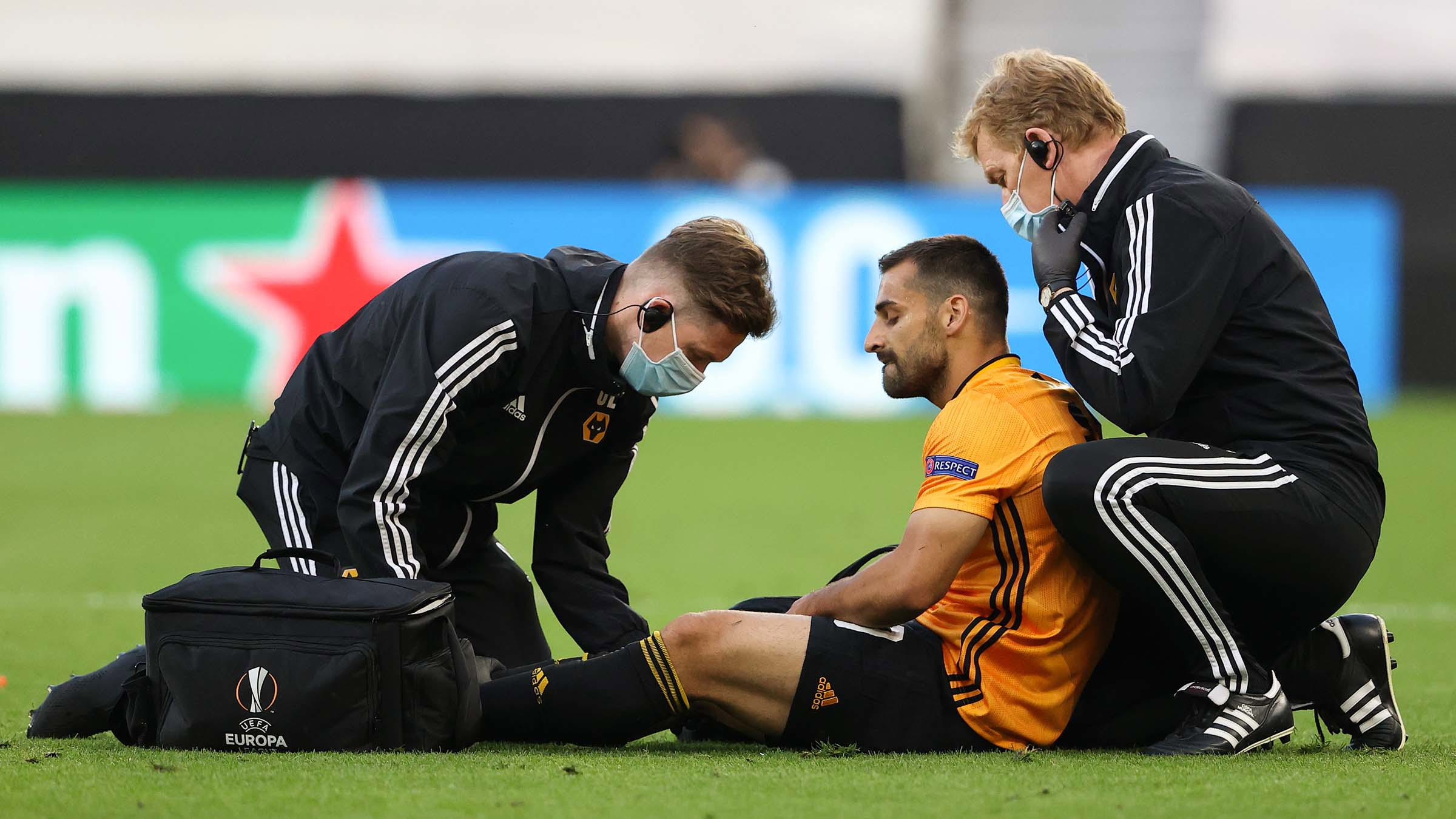 On what to expect on Tuesday
"They're a very good team and a tough opponent. Good players, a good manager, big, big challenge for us tomorrow. Enjoyable or not, I cannot guess, but we are committed to it, so let's play it and let's play good.
"I think all the teams involved in this competition know each other very well. Sevilla are a very good team, we've been analysing and we know of their talent and quality, and the quality of Lopetegui, who I know personally. It's going to be a very tough match tomorrow."
On the lack of fans
"It's terrible. It's so sad to come to a stadium and knowing no fans are there. It's the reality and we have to get through it. We know they are back in Wolverhampton supporting us and hopefully they enjoy the game.
"We felt them in the previous game, we saw some images of fans, suffering during the game against Olympiacos but we'll try to make it worth it tomorrow, so let's be stronger tomorrow."

#WOLSEV