6th August 2020
Nuno Espirito Santo insists his players have made all their efforts across a colossal season worthwhile by reaching the last eight of the Europa League.
Victory over Olympiacos at Molineux, thanks to Raul Jimenez's penalty, saw Wolves book a quarter-final place and a date with Sevilla on Tuesday. Although not content with aspects of the performance, and grateful to Rui Patricio for a series of fine saves, Nuno was a proud man come full-time and gathered his group on the centre circle for some words of wisdom before attention turns to Germany.  
On reaching the last eight
"It's exciting to be in the last eight. More than a year ago we played Crusaders, here at Molineux, and we've finished the Europa League at Molineux, the only thing is we should be here at Molineux for the quarter-finals.
"It's a long way and today we made it worth it, football gives us good moments, gives us bad moments, but it's so enjoyable to compete – this is what this group of boys like, they like to play football.
"Sevilla is a big team, with big players and a good manager. It's a big challenge for us, so let's commit to it, let's challenge ourselves. I was watching the game and now I go home to see it again and we have a big, new challenge in front of us. Let's do it."
On Olympiacos causing problems
"We started the game well, pressing good and having good possession of the ball. The moment we scored, we lost it, we didn't press, we allowed Olympiacos to play.
"The second-half, Olympiacos started better than us and we were not able, in one moment, to have good possession of the ball. It's something we have to look at. We had a chance to kill the game, but they had a lot of chances also."
🎯 @Raul_Jimenez9

pic.twitter.com/RPoewNKgS4

— Wolves (@Wolves) August 6, 2020
On Patricio's performance
"Rui today was huge and this is the job of the goalkeeper. We need him and today he did well. The saves that he made kept us in the game and we go to Germany.
"Football is about moments; we had a moment also in the opposite box that we should do better to kill the game. Olympiacos started putting crosses to strikers and we had to defend. It's about that, the game is both sides, defend and attack."
On VAR's influence
"It goes both sides, the reality of the game, you get used to it. Sometimes you are one side, sometimes you are the other. You have to be comprehensive and get used to it.
"The tough moment is to react to those decisions and it took too much time to decide and the tempo of the game goes. Let's try to help VAR, it should be faster."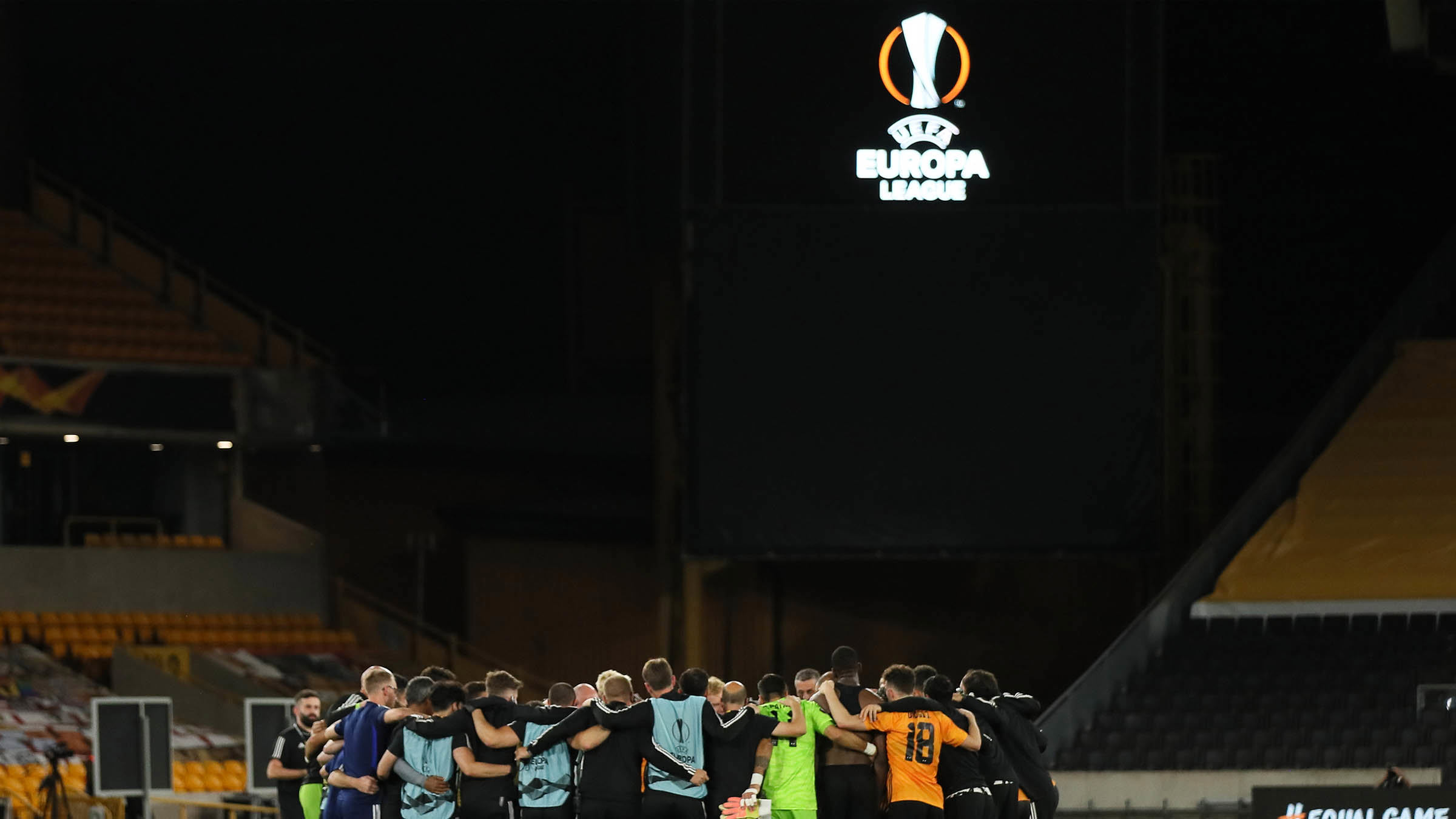 On his message to the players
"I said, 'Today we were brave, but we should be better. Let's get on the plane'. At the same time, it's the last game at Molineux, we miss our fans. We hope we can be together again soon."
On between now on Tuesday
"The boys need to rest. They need to recover well, and we'll fly to Germany to compete. Let's see how we go. We've got a tough opponent in front of us, now we start thinking about Sevilla."

#WOLOLY