6th August 2020
Nuno Espirito Santo wants his Wolves players to end their season on a high ahead of this evening's long-awaited Europa League round of 16 second leg clash with Olympiacos.
A win against the Greek champions at Molineux will set up a quarter-final tie with either Roma or Sevilla in Duisburg, Germany, and although Wolves' season is already 378 days long, the head coach wants the Europa League journey to continue right until the very final whistle.
On Covid-19 concerns affecting both legs
"The only thing that has changed from the first game is that now we know what's going on. In that moment, when we travelled to Athens, everybody was scared, without knowing what was coming.
"Nobody knew a pandemic was coming. Even though there was something going on, and people were dying, that affected us, but we didn't know what was going on.
"That uncertainty caused a lot of problems in the approach of the game. For tomorrow, we now know how we have to deal with the situation."
Like everybody knows, we started earlier than everybody and hopefully we're going to finish after everybody.
On performing without supporters
"My opinion didn't change too much. I still believe the most important thing is the fans. This is what we work for. We want to compete with fans in the stadium. At the same time, we were committed to football.
"Hopefully there'll be a solution so fans go back. For now, I think we must help football. It doesn't feel the same, but we must put this sadness to the side and keep going."
On being able to name a 23-man squad
"We have prepared the game on what we have to face, knowing that we have good options that are not going to be in the starting 11, but more important is the game. It's how we want to do things.
"Even with this situation of the five subs that's changed, and everybody knows why it has changed, we did not approach it that way because it's not part of our process.
"With the squad that we have, we normally work with 18 players plus the goalies, plus the back-up of the under-23s, so never ever approach a game based on such an amount of subs."
On being mentally prepared for the Europa League
"It's been very hard. We tried after the Chelsea game to give some days off, but the situation has changed. The corridor between some countries are not open, so we had to sacrifice those days, but we've sacrificed them for a good reason; because we couldn't risk going and when we return, not being able to be involved.
"This is why I say everybody's been truly committed and unbelievable on their commitment because we stayed here, we prepared ourselves and it's tough. But we are professionals and our families understand it. Like I say, hopefully we will be together soon."
On the support players and staff give each other
"We have the support of each other. We support each other and we stick together though this situation. Since we've been back, we've been really able to take care of each other with our respect for the virus.
"Fortunately, we didn't have any infection, so that says a lot. We respect, we admire each other, and we have to support each other.
"I believe that it's hard to create what they have, but they have strong bond between them, and this is our foundation. We were already [a family] because this is our biggest foundation; us as a group."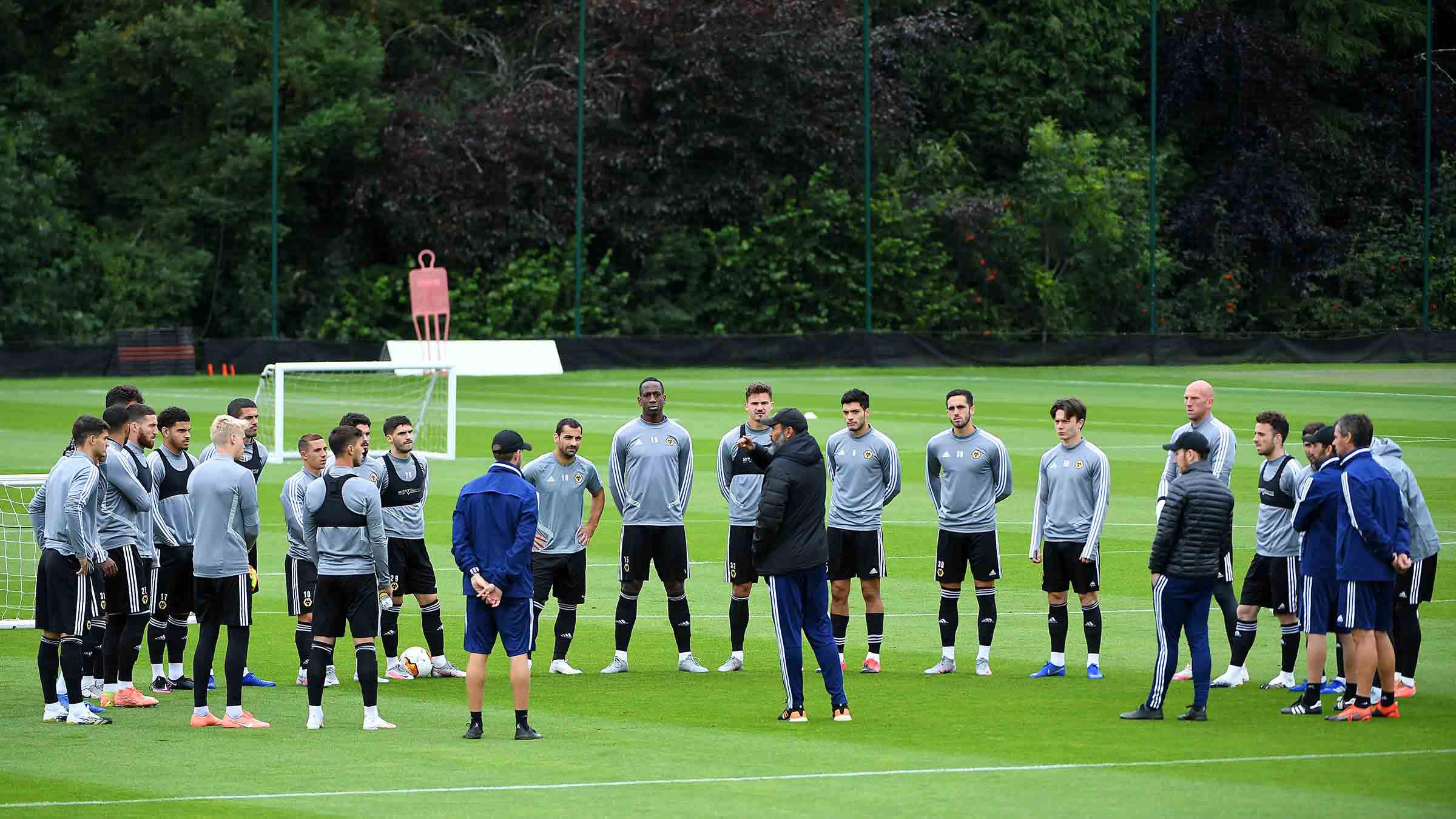 On finishing the season on a high
"We've made progress. We just have to compare how we did things from the first season to the second season, and the players have been unbelievable since day one. They knew from day one that each game is a game to compete, it's a game to put all the energy that we have on that game and the players have been doing that.
"Like everybody knows, we started earlier than everybody and hopefully we're going to finish after everybody. That's credit to our players.
"We want to continue. We know that it's game by game, but we really desire [winning the competition] because it's been an amazing experience for everybody."

#WOLOLY