26th July 2020
Whatever the result of this afternoon's final Premier League match of the season against Chelsea, Nuno Espirito Santo will be proud of the efforts of his players to improve on the last campaign.
His Wolves team have improved on the points achieved, have scored more goals and conceded fewer, all on top of having to contend with European football, with the side having played a record 58 games by the time of next week's Europa League last 16 tie with Olympiacos.
The head coach expressed his pride in all of his players, as well as giving special praise for Matt Doherty, ahead of what could be his 300th match in gold and black, and Conor Coady, who will have played every minute of every Premier League match if he stays on the pitch throughout Sunday's match.
On Doherty possibly making his 300th appearance on Sunday
"Matt is one of the many players that have been with us three seasons already and he's been amazing, he's been fantastic with the way he's been doing things.
"Matt is amazing. [10 years at Wolves] is fantastic. Matt has been massive for us. I'm very, very happy with him.
"He changed his position on the pitch and he always had this fantasy of playing as a left winger, but the moment that he realised, and everybody realised, the potential that he has as a right wing-back, the way he comes up and down, never says no to a run, to a challenge, he likes to go in the box.
"I think he's a better player now because he realised some time ago that football depends on how he interprets his life. So, the moment he realised that to be a top professional, you need to be on it every moment of your day.
"You have to commit to it, and he has done this, so Matt has been huge for us. Huge."
⚽️ 15 goals
🅰️ 12 assists

Only Trent Alexander-Arnold has more goal contributions from defence since the start of 2018/19.

Test your knowledge of our longest serving player 👇

— Wolves (@Wolves) July 23, 2020
On Coady's constant leadership
"It says a lot about his professionalism. He's our captain and he leads by example, every day. Conor has been amazing.
"Honestly, it says a lot about the player. The decision of the manager is another thing, but being ready every day of a season for three seasons in a row is not easy.
"He's very important. His voice is something that the team is used to, the team needs, and he has to be even louder and more vocal if possible, because communication is a big tool in a game.
"Even louder if he can, but sometimes it's not about louder or not, it's the right message in the right moments. I think Conor has been able to do that."
On Podence netting his first goal
"I'm happy for Daniel. He's had to have some patience on his situation. He arrived later and took some time to understand the dynamics of the team, but the time he came inside of the team he really helped us.
"This is the main point. When a player is out and comes in, he has to impact, he has to improve, he has to help his teammates, and fortunately, Daniel has been able to do that."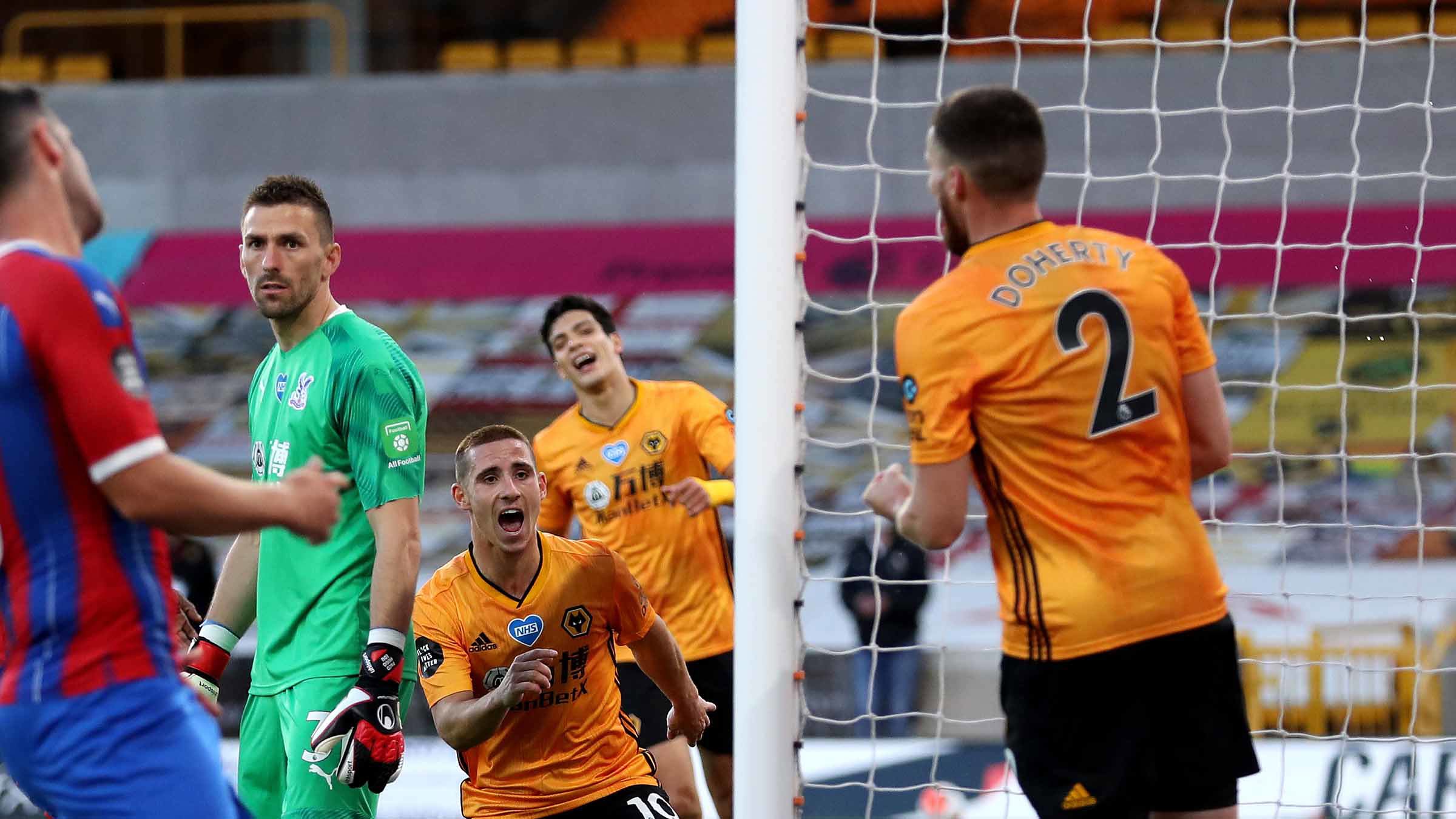 On finishing better than last season
"I'm proud already. I'm very proud because we have overcome the points that we achieved last season.
"That by themselves is a big success in terms of dedication, in terms of believing that you can improve, as long as you commit yourself. I'm proud already.
"The real mark of success is that we've been able to improve and grow with the same group of players. That's the real thing that I look at.
"It's basically the same squad, and the players have improved individually and as a squad. This makes me happier than anything else, that we have evolved and found solutions, new things and improved ourselves.
"This is our biggest victory. Improve. When you do things only one time, one season, one game and the next one you've been able to improve, there's only one reason why; because they players have committed to it, but we have to keep on going."
On another season of growing
"I'm pleased with how the season has developed. I'm pleased with the growing of the team, the improvement of the players.
"I think we have done things good, it should be better in some moments, but this is the reality of a building process of the team.
"There's been up and downs, but it's always like that. I think we've had good moments, some not so good moments, but one thing is for sure, we've always been able to bounce back and react from a situation where we didn't perform so well.
"That's the growing of the team, realising that we always have to react to what football gives you. In this game, you cannot determine what's going to happen. Anything is possible, so we have to be ready for it.
"But I'm proud with how we've been able to operate as a group. The how for me is everything. How you do things, no matter what result you have after, how you did it is what is important."
The real mark of success is that we've been able to improve and grow with the same group of players. This makes me happier than anything else. This is our biggest victory.
On pride regardless of Sunday's result
"Definitely, yes. Pleased, proud and really thankful for all the commitment of everybody; the players, the medical staff, the club themselves, and been able to restart again after a terrible pandemic that we've had and been able to commit and be relentless to go over and over again.
"It makes me very, very proud.
"I think the players been fantastic. I don't recall not one day that no matter what happened before, we came to the way to prepare ourselves in the proper way, looking for the best of each one of us. This is the foundation for everything."

#CHEWOL