27th July 2020
Although feeling hard done by following key decisions at Stamford Bridge, Ruben Neves insists Wolves should be proud of their second successive top seven finish in the Premier League.
Their opening 45 minutes at Stamford Bridge had gone according to plan, but a controversial free-kick created an opening for Chelsea to take the ascendancy and win 2-0. However, following another impressive season, and with the Europa League still to focus on, a frustrated Neves tried to take the positives from the bigger picture.
On a frustrating game-changing moment
"It's really hard for us. Our plan was working perfectly until that fall. Of course, we cannot complain about it, but I think in the last three games we've had two decisions that have made a lot of difference on the game.
"Three games ago Wolves were fighting for Champions League and everyone remembers the 95th minute at Burnley and Sunday again.
"They shout and he gives the free-kick. It's the ref's decision, we can't do anything about it and needed to react, but to be honest, it was hard, because after that goal we were a bit unbalanced and conceded the second.
"It's hard, when you are a team that normally fights for the middle of the table and people see you up there fighting with the big sharks, you don't have as much respect as the other teams. We need to get used to it, but they need to get used to seeing Wolves fighting for what we have this year."
On making no excuses
"We don't excuse ourselves, of course, we need to do better. We know on Sunday we were not at our best, but the truth is, before that goal, we were doing really well. Everyone saw it made a big difference, the free-kick, but we need to do better in the future.
"We hope we will fight again for big things next season because it's our goal, I think everyone knows already our team and everyone knows what they can expect."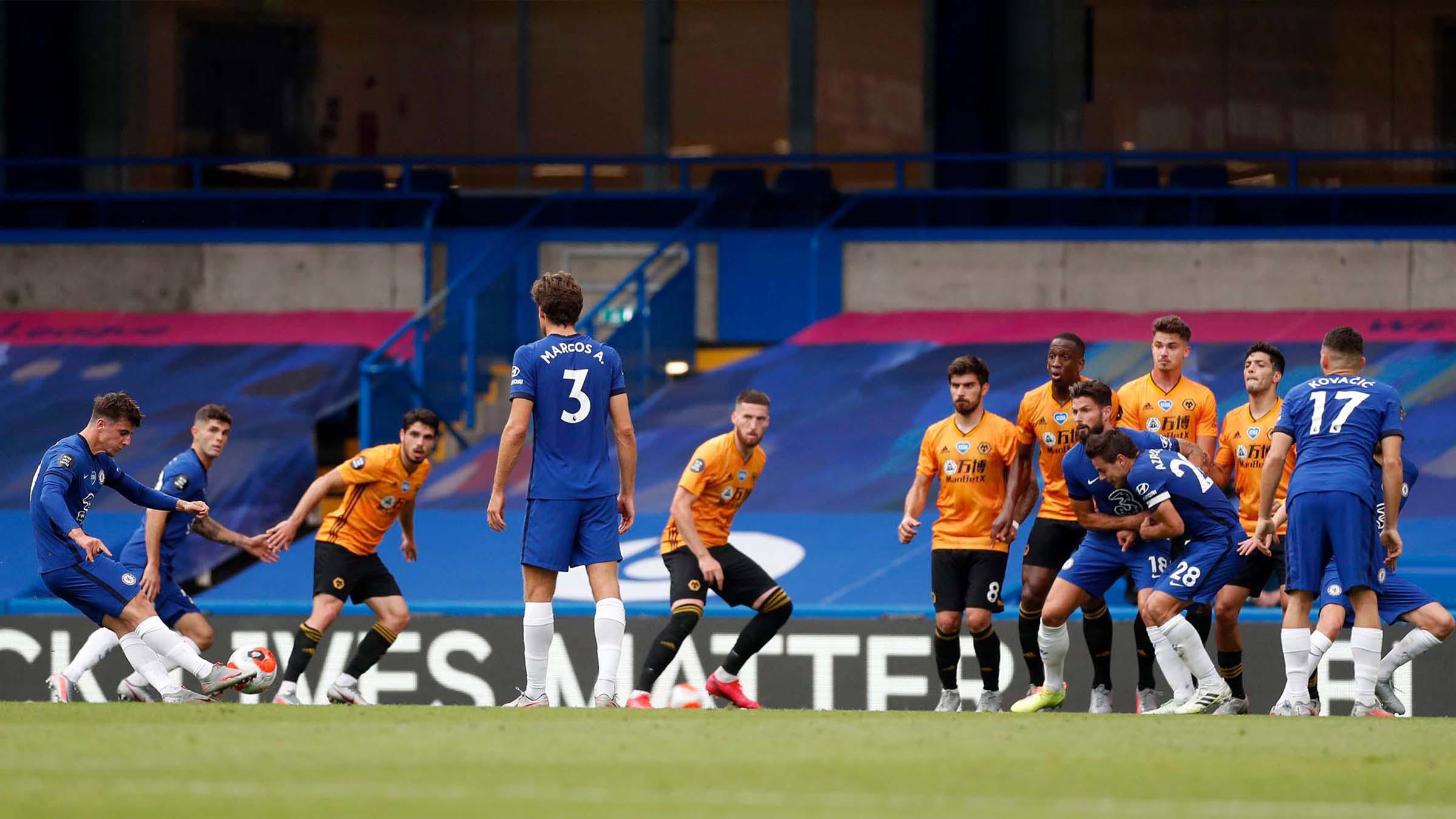 On a fine season
"We finished seventh with more points than last season, we are proud, but the mistakes that have happened in the two games, it's hard for us, because at Burnley we completely controlled the game and on Sunday we were completely controlling the game, I can't remember a shot of Chelsea before that fall."
On turning attention to the Europa League
"We are ready. We have a couple of days to rest now and then we'll go for it like we always do. It's game by game, we have Olympiacos next and we will do our best to go through in the competition."

#CHEWOL