25th July 2020
After netting his first goal in old gold against Crystal Palace last time out, Wolves winger Daniel Podence is aiming to improve on his performances after being handed an extended run in the team.
The Portuguese had to bide his time after arriving in the West Midlands from Olympiacos in January, but since coming into the side against Everton, the 24-year-old has put in several positive performances to help Wolves to the verge of consecutive seasons in European football heading into the final match of the season at Chelsea on Sunday afternoon.
On scoring his first goal for Wolves
"I was very happy. I didn't play so many minutes in the past, so having these games to play and score a first goal was very good.
"These times are difficult for everybody as there were only nine games left in the championship, so I was happy to score before it was over, and also because the team were very friendly with me – every colleague is very friendly with me.
"It was a fantastic pass from Joao [Moutinho] to 'Doc' [Matt Doherty], so it was a fantastic team goal and I wanted to celebrate with the team."
🤤 The perfect angle of last night's opening goal!

Sound 🔛 for the team celebrations 💛

🇵🇹🙌 pic.twitter.com/sVHffuWD42

— Wolves (@Wolves) July 21, 2020
On a tough beginning to his gold and black career
"I arrived in a difficult moment because of the Covid. It was a hard time to arrive in a city like Wolverhampton during a difficult championship.
"It was tough from the beginning, because I didn't have much time to play, and after one month, the championship stopped.
"It was difficult for me because as a new player in a new team, it's always difficult to understand everything, and with the championship stopping after one month, we didn't know how long it would take.
"It was tough, but now things are going well, and I have had more minutes and more games to enjoy. Also, everything in the city; the restaurants, the supermarkets, all kinds of places are opening, so it's much better for me than before."
On building chemistry with his teammates
"I think we have good chemistry. The languages we speak are Portuguese, Spanish or English, which is not a problem for me.
"Also, with good players, it's much easier. I spoke about it with Joao, but with good players it's much easier to have chemistry and understand how they play.
"I've also been here since January, so I've been training with them for five or six months and it's my obligation to understand them, and to fix anything that is wrong in our relationship.
"Of course, I try to see what could be better in the space, where I can reach more with them, but that's why I think I have a good relationship with them on the field."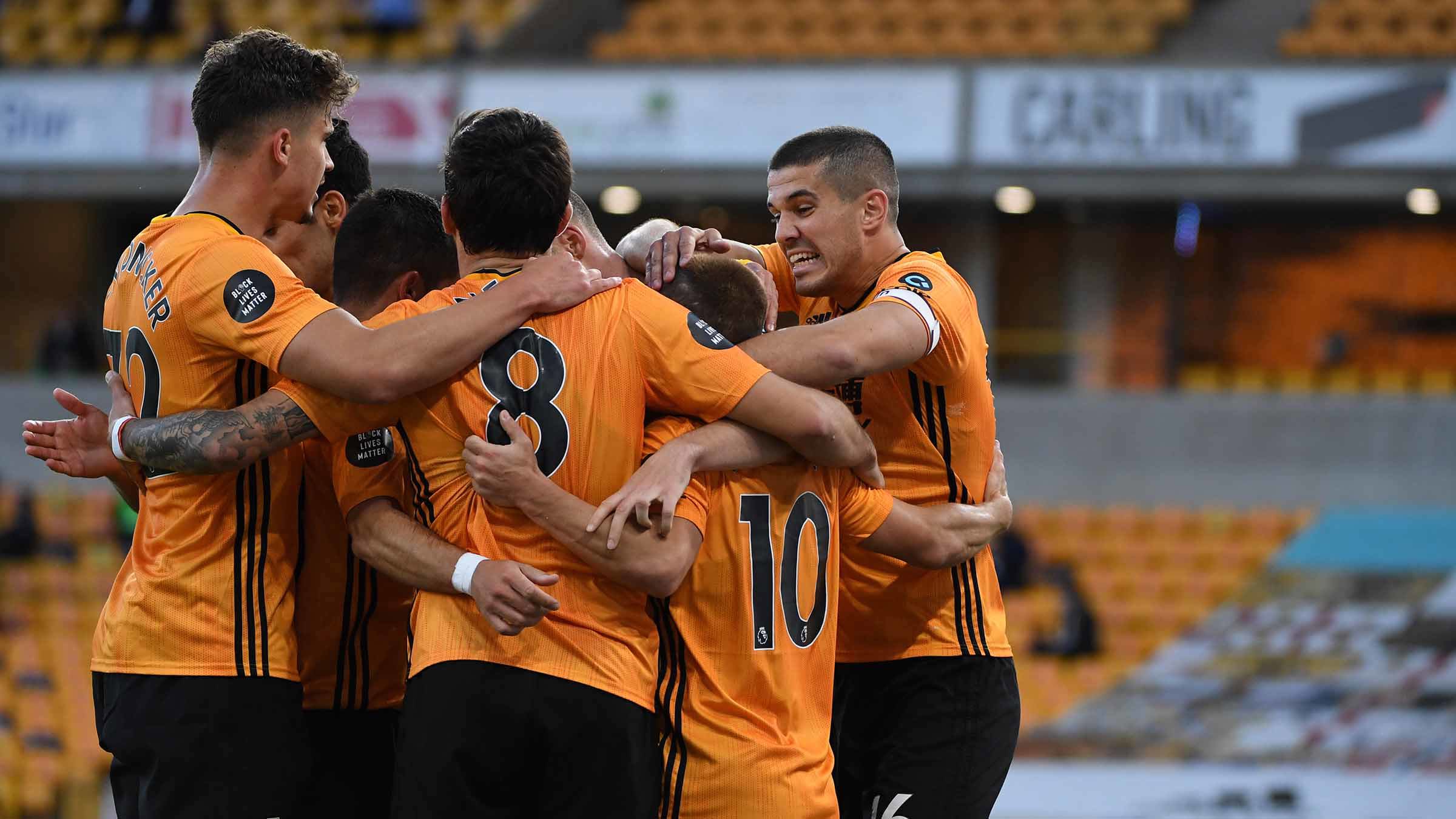 On working under Nuno
"It's a normal relationship. I think I have been a good teammate, a good professional, and every training and gym session I do what I can do and work on that.
"It's a normal relationship; sometimes he speaks with me, sometimes I speak with him, so it's normal. Now I'm playing more minutes than I was before, but that was the decision of the coach and I need to respect that."
On final day deciding the European places
"From the beginning, the coach said that we are improving all the time. It's not our aim to be champions, to be in the Champions League or the Europa League, only to be better day by day, and in our case, to be better than last year – and we did that.
"We have more points than last season, so we are doing better. But when you get so close to the Champions League, you can feel it, you can feel that you can achieve.
"But now, we need to be focused on the sixth position, and then on the Europa League, because we want to go to the final."

#CHEWOL