20th July 2020
Nuno Espirito Santo believes Wolves bettering last season's Premier League points tally is a significant achievement from his group.
Wolves beat Crystal Palace thanks to a goal in each half from Daniel Podence and Jonny to keep themselves on track for European football once again. However, Nuno was looking at the bigger picture and sees genuine improvement on last season, showing the progress on the project at the club.
On improving last season's total
"The words of building and improving makes sense. Today we made two more points than last season, so we are improving and I'm happy for that. A lot of credit to the players in such a complicated season, with all the issues that happened. The belief of the players is incredible.
"We have a lot of things to go. A tough game on Sunday, finish the Premier League, and then focus on what's coming after."
On a game of two halves
"Two different halves, it felt much better in the second-half, I think we played better. In the first-half I think we should have moved the ball faster. We had a lot of lost possession of the ball that allowed counter attacks and chances to Palace, so that made the team a bit unstable.
"In the second-half what we did better, we were more organised, we won more second balls and we were more threatening in our attack, with more possession of the ball. We had good combinations and good chances.
"The hard work was there. First-half was not so good, the only real moment of good football was the goal. Big improvement second-half, much faster, more threatening, more combinations – more of what we are, a team that likes to have the ball, but creates problems and makes questions to our opponents."
On the team move for the first goal
"After the organisation comes the talent of our play. I think today it was pure talent in the moment of the first goal – the combination was very good. When we score a goal it's a moment of true happiness. The only thing is Molineux would have been buzzing, we missed them."
🔊 "Now, what's cooler than being cool..?"

❄️pic.twitter.com/jEr5yJkFXM

— Wolves (@Wolves) July 20, 2020
On Podence's continued impact
"I think he's doing well, but with all the disruption, I think Daniel suffered with the process of coming inside the team. He's doing well, I think we have good options in the front three, that give us different characteristics, different solutions for each game."
On Traore's continued progress
"He's a good player and has things to improve. All the players have space and room to improve, but Adama sometimes he's hard to stop, but he should improve his knowledge of the game – some things we'll have to look at."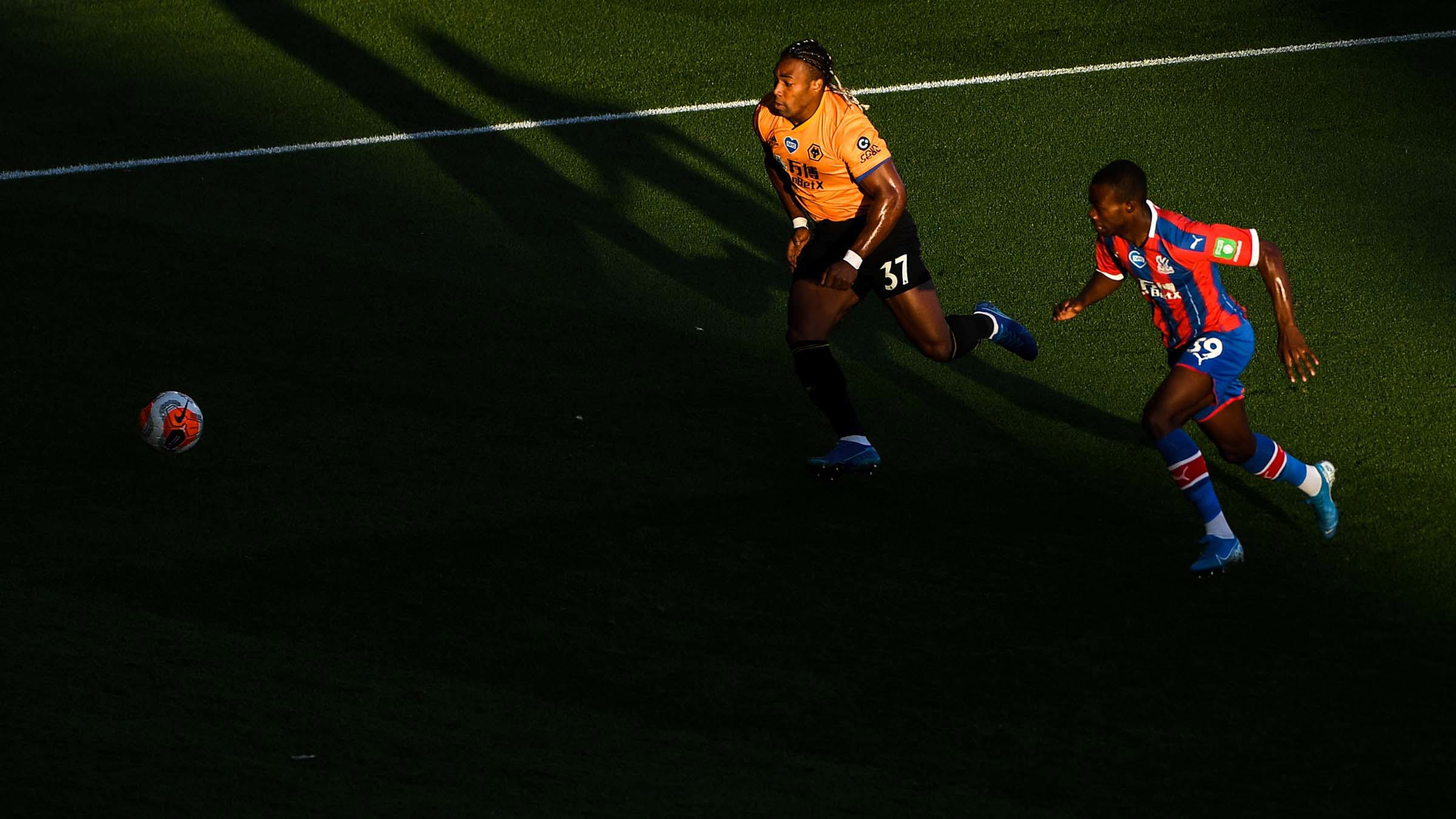 On another clean sheet
"It's good. I don't know how many, but a lot of games with a clean sheet and it should be more."

#WOLCRY