19th July 2020
Rui Patricio knows his former Sporting CP teammate Daniel Podence will bring a lot to the Wolves squad after making his first two starts in gold and black.
The experienced Portuguese goalkeeper, who helped the winger settle into his new Wolverhampton surroundings after making the move from Olympiacos in January, knows the quality which Podence has in his locker and has already began to display in the last two matches.
On helping Podence settle at Wolves
"I know Podence's quality because I played with him at Sporting. I know how Podence plays. He's an amazing player, he's very fast and he shows his quality.
"Because Podence came six months ago, I think, of course he needs to adapt to different football. He needs time to adapt because it's different here, but Podence's quality will do more for the team."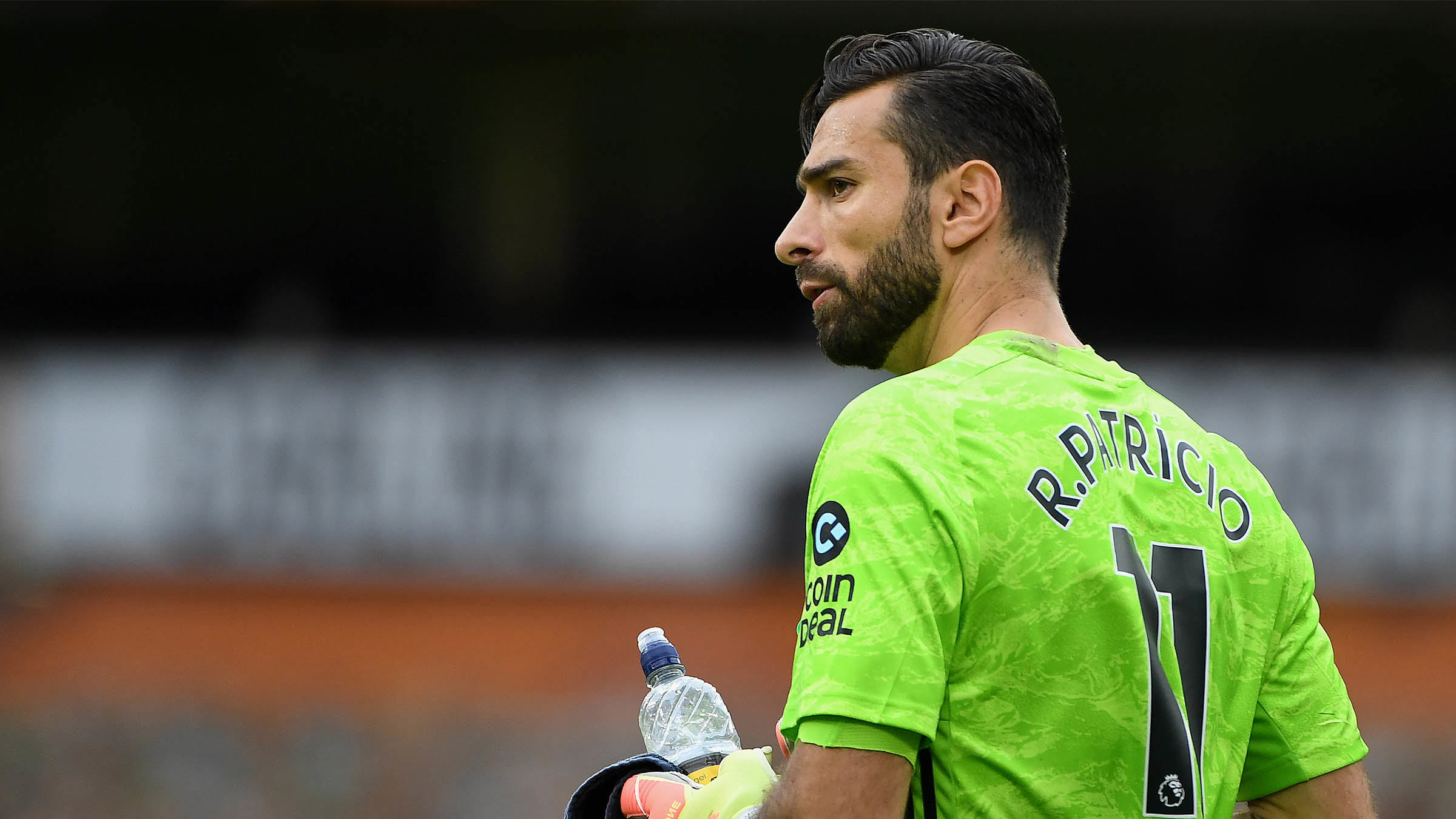 On a tough Palace test
"We will prepare for the game like other games. It's a difficult game Monday with Crystal Palace, but we go everything for a win.
"We focus to work a lot, we do everything we can for a win, and of course we will go and try to win the game."
On having a former goalkeeper as his head coach
"I would say that Nuno speaks with me just like the others, but in terms of goalkeeping I would say I work more with Rui Barbosa.
"Nuno speaks more with the whole team on a level, not just because he used to be a goalkeeper."
What was @JoaoMoutinho like at 13? 🤔

A fascinating chat with Leonel Pontes, who talks developing a teenage Moutinho and Patricio at Sporting, plus his thoughts on the rest of the Wolves Portuguese family.

🇵🇹🗣 pic.twitter.com/f9i2e4kgrk

— Wolves (@Wolves) July 17, 2020
On why Nuno's the only keeper as a Premier League manager
"I don't know. I first met him when he was a player in the Europa League in 2008. He has always been a detail-oriented person, he has always had this different mindset because he has a lot of experience.
"He's always ahead of others and his eyes are always geared towards quality, the goal is always to evolve but I think that is what this team brings him. He is a top, top manager."

#WOLCRY