13th July 2020
Raul Jimenez is proud of the way Wolves were able to bounce back from consecutive defeats as the Mexican helped send his team on the way to a comprehensive 3-0 victory over Everton.
The forward notched his fourth goal in four games against the Toffees to give Wolves their first goal in the first-half since February when he maintained his 100 per cent record of scoring from the penalty spot in gold and black just before the break.
Following the full-time whistle, Jimenez spoke about how important that goal was as it allowed Wolves to control the game and gave them the confidence to grab two more.
On taking the three points in style
"I'm very happy for this win today, we knew that we had a good opportunity today, so I'm proud of the team, and happy for this win.
"It's important to come back to get into our route and where we want to be, so it was difficult to lose matches and now come here to our home and bounce back like this, it's very important for our aspirations."
On importance of a goal before half-time
"It's important. It gave us a lot of confidence. We looked for it since the first minute and it comes just at the end of the first-half, but that's given us the time and patience to manage the second-half.
"Then we start the second-half with a goal in the first minute, so that gives us more confidence and let us manage the game."
On his 100 per cent Premier League penalty record
"It's something that I practice in the training sessions and I always try to shoot like that. I'm always confident that I'm going to score, it's just being there in the spot and just see the goalkeeper and score.
"I'm just looking at the goalkeeper lots of the time and just wait for him to go to one side and the ball goes to the other."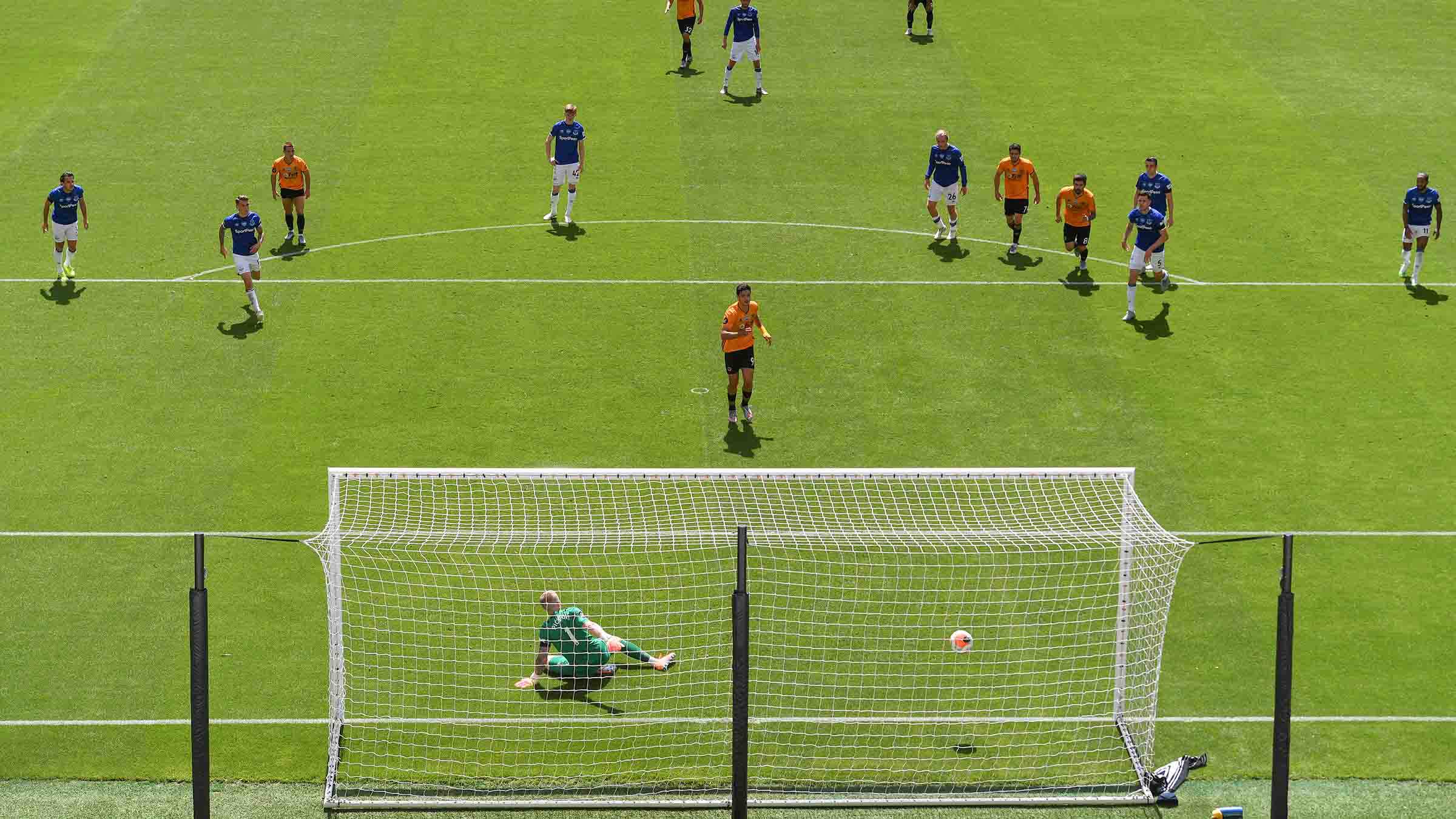 On starting with different players in attack
"We know that everybody is important here in the team, we know that we have to be prepared every time because whoever in the squad could play in any game.
"They looked prepared, they looked very good and it worked. I think we controlled and managed the game since the beginning.
"They are prepared and even the other lads on the bench are all working hard every training sessions and just waiting for the opportunity."
On Jota getting back among the goals
"It was an amazing goal. I think Diogo had an opportunity before, but in the second one he didn't miss and he did what he likes to do.
"I'm very happy for him to score again and we have to keep going like this."
On a unique 13-month season
"We've been playing a lot of games this season. We are the Premier League team who has played the most games this season, but we are going in our best form again.
"It's difficult because we have a very difficult schedule now, but I know that everyone is in their best form, we bounced back and we here we are.
"We have to keep going, keep doing the same things that we did today, because those are the things that bring us here to fight for the Europa positions. That what we have in mind, so we have to keep going like this."

#WOLEVE