12th July 2020
Nuno Espirito Santo says his side scored at the ideal times on their way to bouncing back against Everton.
Wolves banished the memory of back-to-back defeats with a 3-0 victory over the Toffees, having scored either side of half-time to all but kill the content. Raul Jimenez scored from the spot, before Leander Dendoncker added a second, putting Wolves in the ascendency before Diogo Jota added a third, putting Wolves back on track with three games remaining.
On the ideal reaction
"No doubts about it. I think we played good. In the first-half I think we still had the same situation as the previous games, we didn't finish the actions, there was always one pass missing, so it's something we have to look at.
"It was very important the timing we scored, at the end of the first-half and beginning of second-half. It's difficult for our opponent to react in that moment and we were able to manage better the game. I'm happy with all the game.
"We were very organised, very consistent. Everton have quality on the ball, dangerous players, and we managed to give them almost nothing, so this is a big step on our process. Offensively we improved, not as much as we should, first-half there was something missing, but this is the process. We were able to perform and play better than previous games."
On more chances created
"We missed chances. This is what upsets me, but at the same time, it's better to have chances and not finish the actions. It was a step forward and now we're talking about being more clinical because we had two clear chances and these kind of chances don't come every day, so no matter the result, you should have the same commitment."
On Podence's impact
"It's a building process, every player that comes needs time and today he helped the team immensely and I'm very happy for him.
"He has the talent, the quality, he's been preparing himself for this moment and he did well. Some things he has to be more inside the dynamic of the team, recognise it better, and it's something we time I think we can improve.
"It's not the first time he played; he's participated in a lot of games. He's an experienced and talented player – we should not rush things; we have a small squad that knows each other well."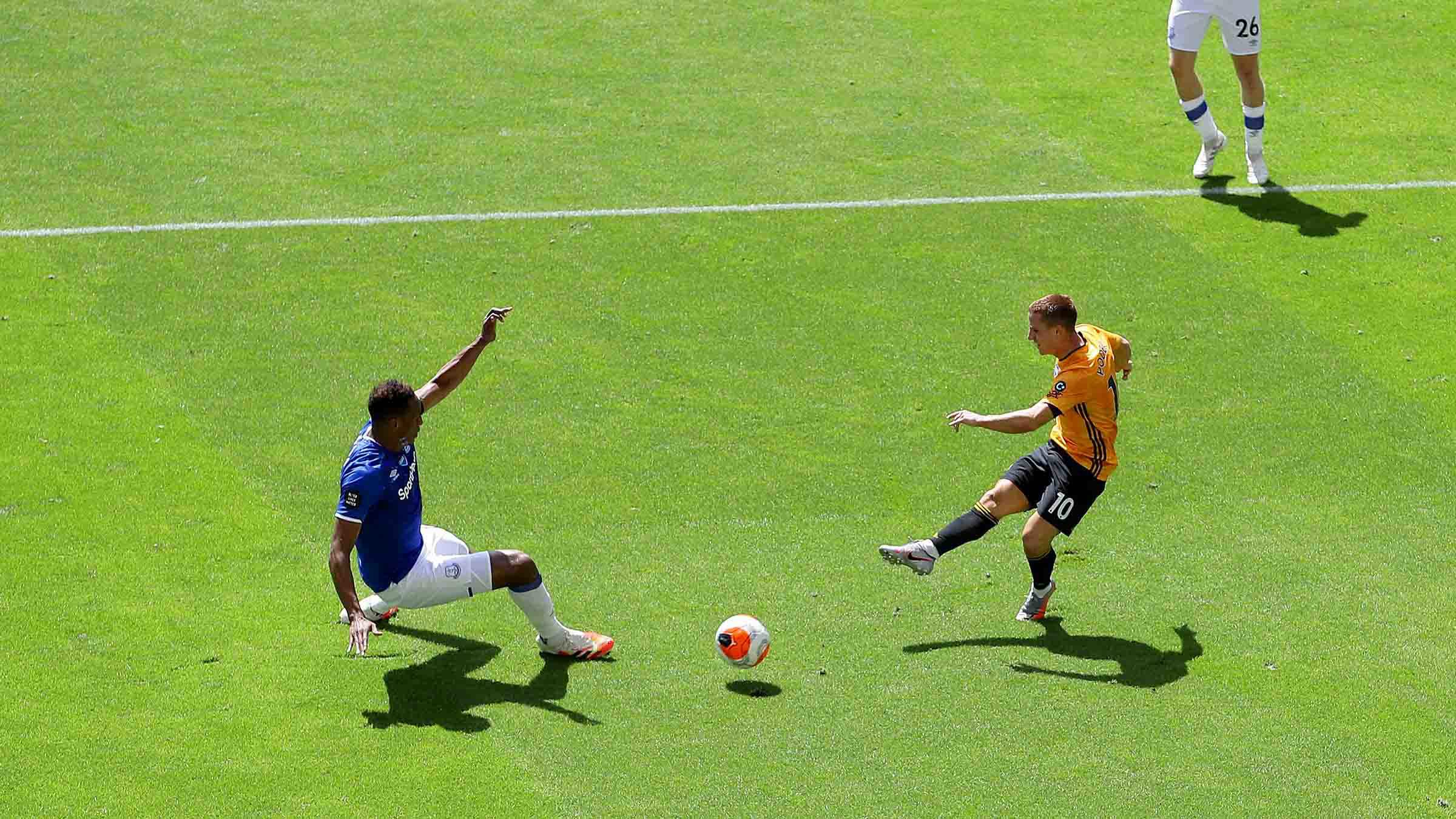 On improving more
"I'm pleased because we improved from the last one. It requires patience. In the first-half the circulation of passes should be faster. The almost chances we had, we should transform them into real chances, so thing that we have to look at.
"We analyse every game. I will go home and analyse this. Things that were missing in the previous games, were able to do in this one, but we didn't reach yet the things we want. Let's go to the next one, it's going to be tough, but let's try to do better."
On the next challenge
"We have two days to rest and then play Burnley. We go game by game, there's a lot of things we have to play for and stay focused.
"It's about reacting. Arsenal was not a good game, Sheffield United was a better one. We had the final moment of concentration that took us out of the game. Today we played better."

#WOLEVE