11th July 2020
Nuno Espirito Santo is calling for his players to raise their standards as they attempt to get back to winning ways when they take on Everton at Molineux on Sunday lunchtime.
The head coach believes there are improvements to be made in all aspects of Wolves' game if they are to have opportunities in the final third of the pitch which have been left founding in recent matches, with his side mustering just two shots as many games.
On regaining momentum
"Nothing can take away the good things we've been doing. This season started almost a year ago, such a long season, and with the pandemic, everything is disrupted. But we have to restart and go again.
"I'm very proud of the players, staff, everybody. This unity will be required because we have difficult challenges. Four games to go and then the Europa League, we have so many things in front of us, so let's raise our standards and compete well – this is our main objective."
On becoming a 'shooting team'
"We've been producing occasions, but we didn't finish the actions. It will return, because it's not the first time.
"This is how we work; we detect why we were not able to produce as many shots as we like, we work on this, and we go Sunday, to become a shooting team.
"There are moments that require different things. It's not only about the offensive process of the team, it's also about the defensive. We've conceded three goals and we have to focus on all of these things.
"Against Villa, we won a major part of the second balls, against Sheffield and Arsenal, we didn't. There's so many details. It's not just about becoming a shooting team, it's about everything we have to do to try and see where the problem is.
"But we know we have talented players, we have quality players, so things will happen naturally."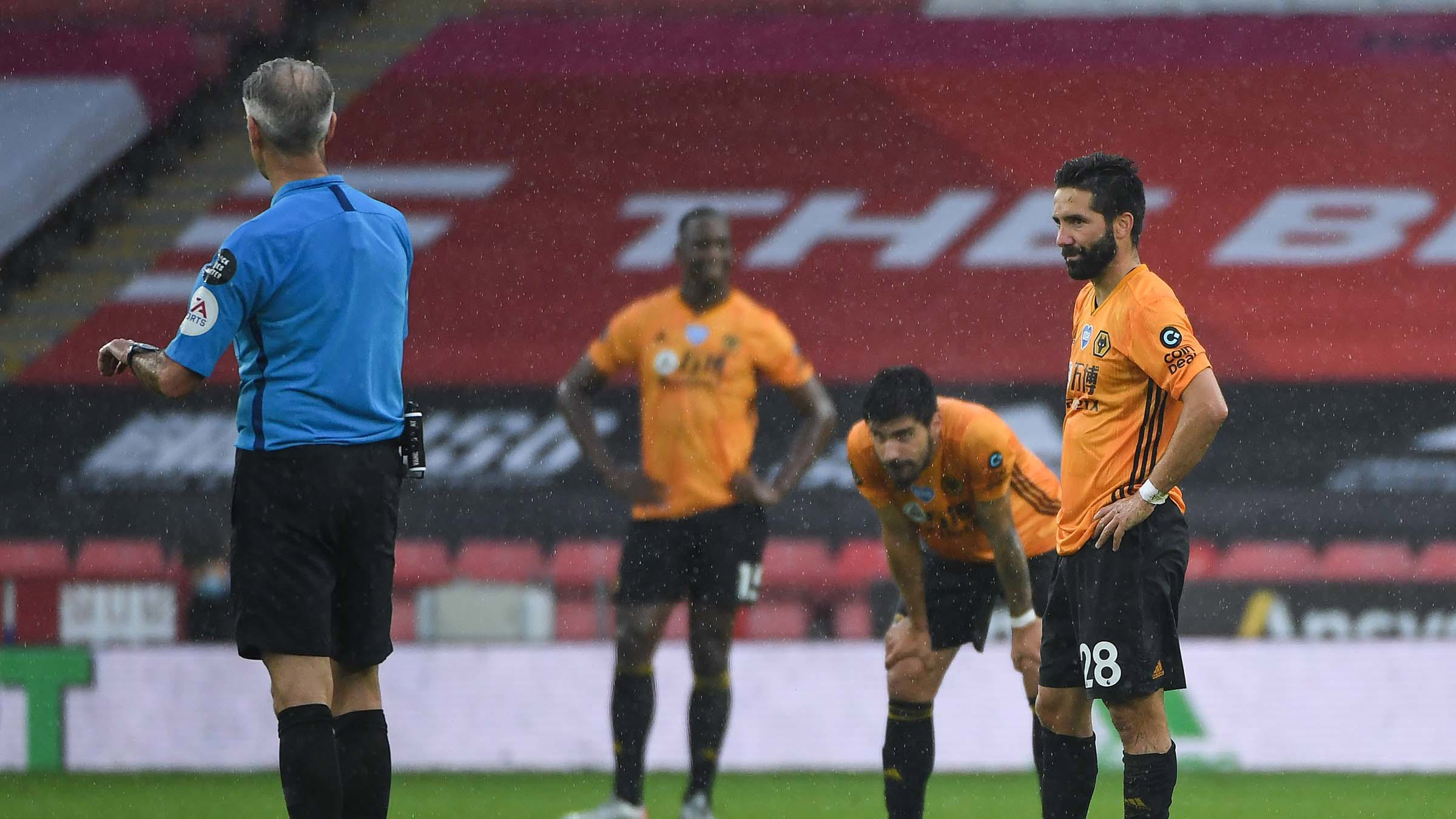 On having five subs to choose from
"I don't know what will happen in the future, but this is not the rules that we prepare for. There are clearly squads who can take advantage of the situation now, but I hope that this is not going to stick forever.
"I hope that football returns to normal, to the three subs that we've always had, without water breaks, all these things that have been introduced now.
"For us, it's something that – honestly – we are not prepared to do, because we didn't build our process on five subs."
On Adama's shoulder injury
"During the time where we weren't able to compete, Adama was able to do a special programme for his shoulder. But what happened in the game was a set-back, but he's able to deal with the pain, he's able to deal with the competition inside of the game.
"You can consider that it's almost normal and is something that he has to overcome mentally, and after we have to rest it in the proper way. But I'm totally confident that now it's ok.
"[Possible surgery] is something that we will have to decide together. He needs a scan, he needs to have a good opinion from the doctor and then we'll decide.
"But what's important now is that he's ok, struggling of course because the pain is there, but he's been able to compete."
Four games to go and then the Europa League, we have so many things in front of us, so let's raise our standards and compete well – this is our main objective.
On being five points away from matching last season's total
"We must be proud of how we've done things. The how is really important. But there are still games to go, so let's focus on that.
"Sometimes it's important not to lose the perspective of things. Let's keep on being together and keep improving."

#WOLEVE