11th July 2020
Wing-back Jonny Otto hopes Wolves can channel their disappointment from Wednesday into Sunday's return to action against Everton.
Beaten in the last minute by Sheffield United in mid-week, Wolves were naturally disappointed, but there's no time to lick wounds, with the Toffees visiting Molineux next. Jonny quickly turned his attention to the next challenge and is keen to rid the memory of back-to-back defeats with a positive showing this weekend.
On Wednesday's defeat
"It's disappointing of course, but we have to keep looking forward and ahead to the next game. We need to think about that.
"A defeat always hurts, and even more so at the moment when everything is very tight, and we are close to our rivals.
"It was a bad result especially given that we are all fighting for European football. We need to look ahead to Sunday's game against Everton and focus on that."
On reacting against Everton
"I think they are very tough opponents. They will give it their all because they also have the chance to secure a European spot.
"It's going to be a fight. I hope that we dominate the game and above all, pick up all three points.
"We fight in every game, do our best and to win. At the end of the day it's about getting the points that we need."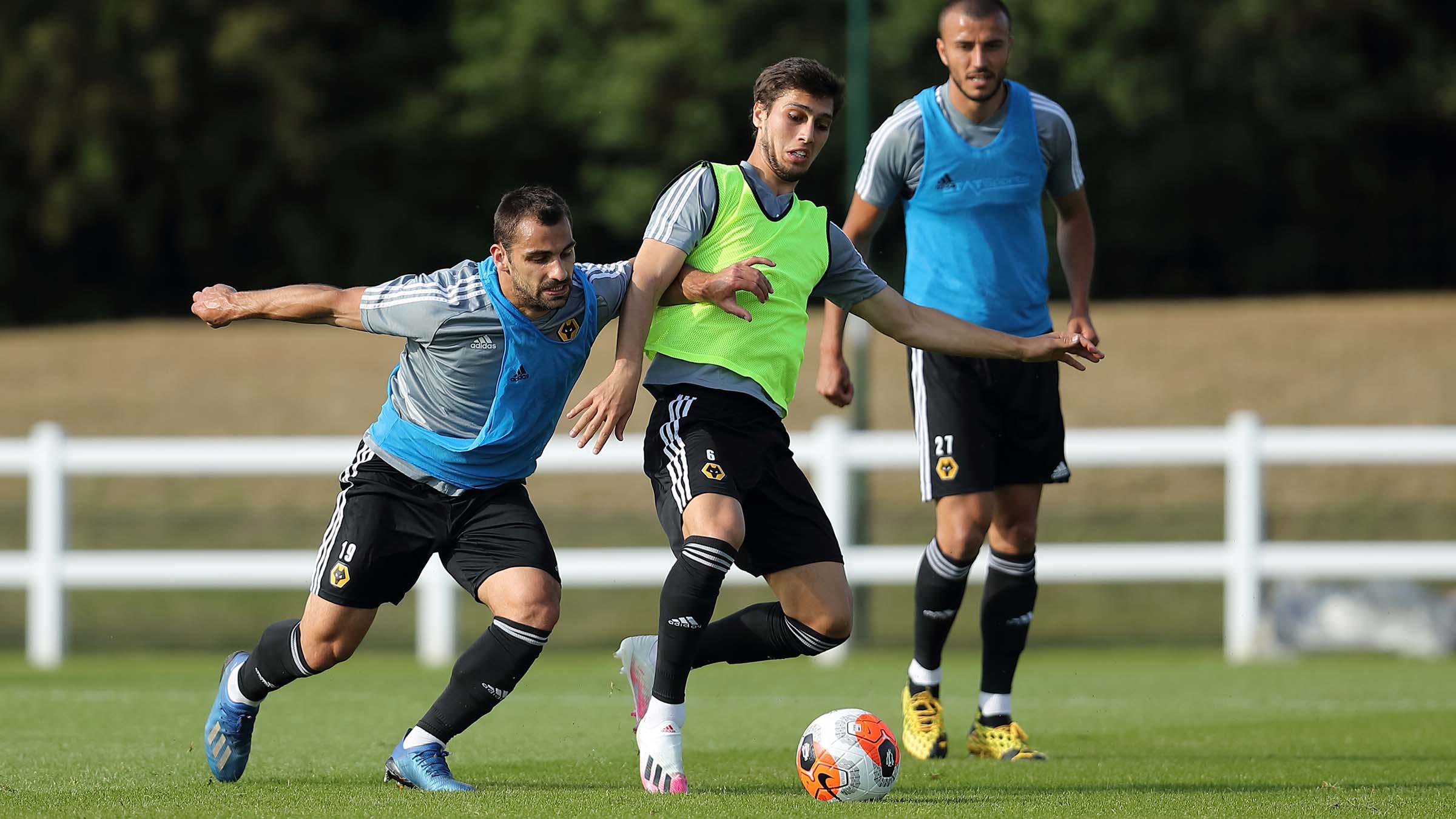 On maintaining standards
"You maintain it with hard work, fitness training, rest and continuity. I think that it's normal to have ups and downs in the season, but you have to try and maintain the highest level in each game. 
"I think it's down to hard work on a day-to-day basis. We prepare well with the people who help us, we work on our fitness and have physiotherapy.
"I think that all of this hard work comes together and that's what makes us a successful team. It's about hard work in the games but also after the matches, recuperating, and our daily efforts."
On learning in the Premier League
"We are almost at the end of this season and, for me, the Premier League is the best league in the world. I think it's a unique league.
"It's very competitive and you have to be physically prepared for every game because you have to always be at your best. There is a lot to learn from and improve on in each game and on a daily basis too.
"This is what Nuno and his coaching staff try and get across to us each day. They want to teach us all they can so that we can carry on improving and fighting for what we want."
On the Jimenez Traore partnership
"They are proving themselves. At the end of the day, teams need goals to win and that's what they give us between them.
"The other players contribute and have an impact too and then they finish off the play. This is how you get good results."

#WOLEVE